Photo: cbsnews.com
Adriatici under house arrest
The migrant pestered the customers of the bar and the official tried to calm him down. He promised to call the police, but the bully pushed the man.
In the city of Voghera in Lombardy in northern Italy, a member of the mayor's office shot and killed a native of Morocco. There was a quarrel between the men. The official claims that the shot was fired by accident, writes Daily fact.
The incident took place on Tuesday evening, July 20.
City Security Assessor Massimo Adriatici was walking and saw a migrant harassing bar customers.
Adriatici pulled out a pistol and told the 39-year-old bully that he would call the police. However, he pushed the official. Falling, an employee of the mayor's office accidentally, according to him, fired a shot.
The migrant died in the hospital. Massimo Adriatici is under house arrest.
According to a police spokesman, the official has a permit to carry weapons.
"The victim was known to the townspeople and law enforcement due to episodes of violence and drunkenness," one of the eyewitnesses told the publication.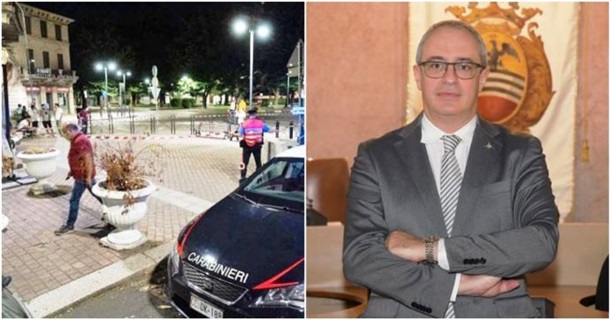 Collage. The scene and Massimo Adriatici. ilfattoquotidiano.it
Death of a spouse in a swimming pool in Krivoy Rog: details have emerged. 18+
Recall, a resident of the Kiev region tried to kill his partner for "meeting in the next world". It
wanted to commit suicide, but the police detained him.
News from Correspondent.net in Telegram. Subscribe to our channel https://t.me/korrespondentnet
.