A British study found that tocilizumab, a drug for treating arthritis, can help Coronavirus patients with severe problems recover, and the researchers found that patients who took the drug in a clinical trial led by Imperial College London were 87% more likely to be cured, as symptoms improved within 28 days compared to patients who were not given the drug.
According to the British newspaper "The Daily Mail", since the study is ongoing, researchers are not yet sure whether tocilizumab could enhance a person's chances of survival, however, early results could help doctors determine how to treat patients. , They said.
Tocilizumab Made by Swiss drug giant Roche, it is an anti-inflammatory drug usually given to people with rheumatoid arthritis.It works in coronavirus patients by stopping a deadly " cytokine storm " – an overreaction of the immune system that causes inflammation..
Scientists said that preliminary data indicates that the drug, whose price ranges between 500 and 1000 pounds per patient, may be better than steroids in treating patients with Corona virus, and it has been shown that some steroid drugs reduce the risk of death by up to a third, and a drug is used. One specifically – dexamethasone – is routinely in NHS.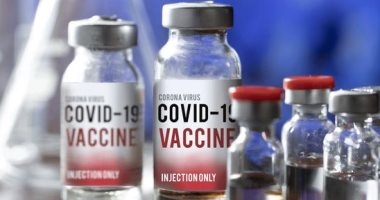 However, a drug has failed tocilizumab – Which was marketed as Actemra – In showing no benefit in other studies. Independent scientists have suggested that it is too early to draw conclusions.
It was an experience REMAP-CAP , Which she led Imperial College And implemented in the UK and Europe, are investigating current medicines to see if any of them can be redesigned to help treat Covid-19.
In total, more than 2,000 patients have been registered in 15 countries in more than 260 hospitals around the world, where patients are given drugs that attack the virus itself, or prevent internal swelling or blood clots that can lead to strokes or heart attacks..
.