The British government plans to temporarily relax visa rules to attract more foreign truck drivers. This should help to tackle the enormous driver shortage, because that leads to supply problems for, for example, shops and gas stations.
According to British media, Prime Minister Boris Johnson's government will issue up to 5,000 temporary visas in the near future. That decision would mean a serious turnaround for Johnson. His government tightened immigration rules after Brexit and the prime minister himself repeatedly insisted on the need to make the United Kingdom less dependent on foreign workers.
According to the Road Haulage Association, the country has a shortage of at least 100,000 truck drivers. Causes are the corona pandemic, the lack of young talent and the strict immigration rules after Brexit.
Many sectors are suffering as a result. This keeps the shelves in supermarkets empty. And the companies BP and ExxonMobil announced that they will have to close some gas stations because they are not being replenished. According to BP, there is enough fuel available, but the company is unable to get it at the gas stations due to the driver shortage. Those announcements led to long lines at other gas stations. Boris Johnson's cabinet confirmed on Friday that temporary measures are being considered.
ALSO READ. After Brexit, Brits are now scrapping grams, kilos and liters (+)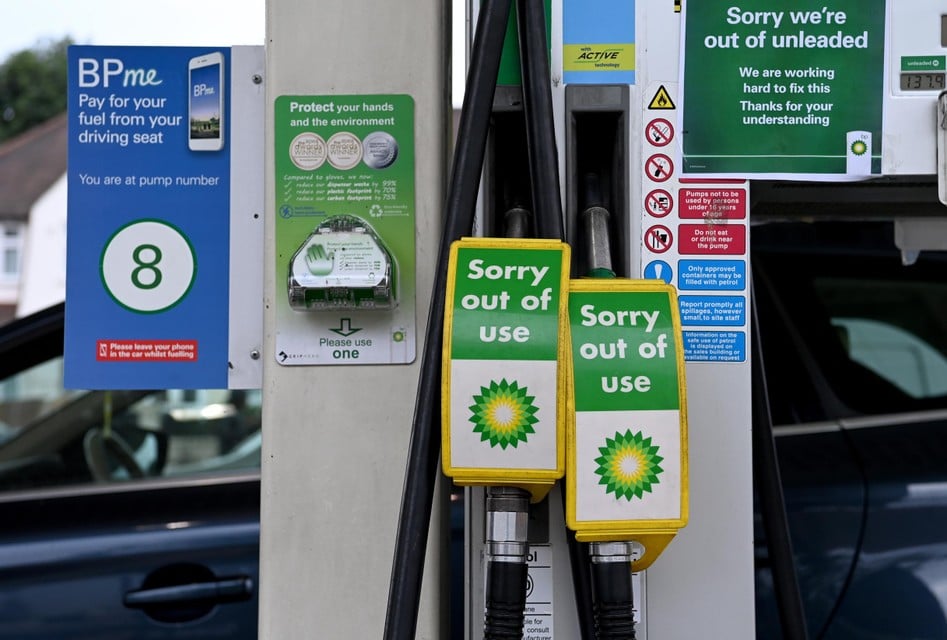 .