Stand date: February 12, 2021.

Only the 15 largest airports should receive direct Corona help
Bremen is one of the airports of great importance in terms of transport policy
Distribution key still unknown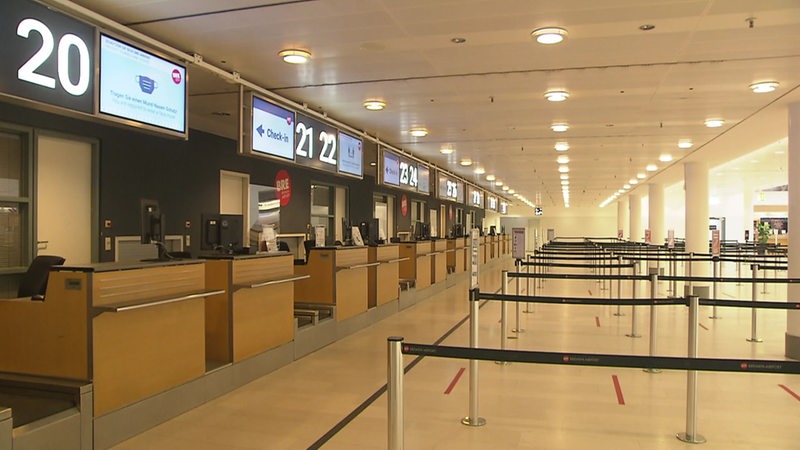 When it comes to Corona aid for German airports, the federal government wants to concentrate on the 15 larger airports. This emerges from a compromise paper that line ministries and government groups agreed on Thursday, according to information from the German Press Agency. It states, among other things, that the federal government wants to distribute 200 million euros in grants to twelve larger airports that it does not own and that are of "high importance in terms of transport policy".
These include, for example, Frankfurt, Düsseldorf, Hamburg – and also Bremen. Specifically, it is about the reimbursement of costs that were incurred to keep the airports open at the beginning of the corona pandemic.
Smaller airports go away empty-handed
It is not yet clear how large the financial injection will be that Bremen Airport can now hope for. The respective countries must also guarantee a grant of the same amount in order to claim the aid. However, grants that have already been paid are taken into account. Bremen supported the airport with 30 million euros in the Corona crisis last year. Further federal conditions: The airports are not allowed to distribute dividends for 2020 and no bonuses may be paid to managing directors and board members of the airport operators.
The federal government is putting far more money on the table for the three airports in which it is involved: the Berlin, Munich and Cologne-Bonn airports together receive a compensation payment of around 400 million euros.
In contrast, the smaller airports, such as Dortmund, Karlsruhe-Baden-Baden or Rostock, would have to get by without direct federal funding. The federal government only wants to cover the costs of air navigation services for them, which it already pays for the 15 larger ones.
The compromise paper comes as a surprise. Only recently the "Handelsblatt" reported that Finance Minister Olaf Scholz only wants to support six to seven airports. Bremen would then have ended up empty-handed.
This topic in the program:
Bremen Eins, Der Tag, February 12, 2020, 11:30 p.m.
.