The works were auctioned at the Bellagio Hotel, known for its extensive art collection.
The most prominent work in the auction collection was the painting "Femme au beret rouge-orange" ("Woman with a red-orange beret") – one of the last portraits of Maria Theresa Walter painted by Picasso. Walter started his affair with Picasso when they were 17, and she inspired many of the painter's most famous works.
The painting, made in 1938, the starting price of which was estimated at 20-30 million dollars, was sold for almost 40.5 million dollars.
Two portraits of Picasso's last years have also been sold. Homme et enfant was sold for $ 24.4 million and Buste d'homme for $ 9.5 million, below the projected starting price of $ 10 million.
Other works included pottery, several works on paper and still life.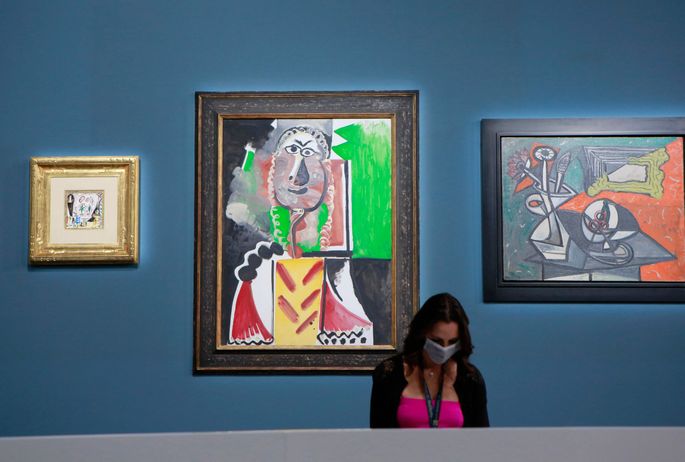 .