Photo: gp.gov.ua
One of the suspects in fraud
The attackers forged documents and transferred UAH 33 million to their account, and the rest of the amount to the account of the notary who helped them.
Employees of the Kharkiv Regional Prosecutor's Office detained three citizens who are suspected of particularly large-scale fraud. Using forged documents, they withdrew 36 million hryvnia from the bank account of the businesswoman, informs press service of the Office of the Prosecutor General.
"According to the investigation, on August 4, 2021, more than UAH 36 million was withdrawn from the personal bank account of the co-owner of one of the Kharkov private agricultural enterprises, although the woman did not perform any actions on the movement of funds. on the basis of a resolution received from a private contractor, "the message says.
It was established that the man, whom the businesswoman does not even know, provided the private contractor with a fake executive inscription. The document was certified by one of the Kiev notaries, who had been previously put on the wanted list.
According to the document, in 2019, the entrepreneur allegedly entered into a loan agreement for 36 million hryvnia with this citizen. The woman claimed that at that time she was in Germany.
"On the basis of a fake loan agreement, a private contractor opened enforcement proceedings and provided the financial institution with documents to write off funds from the account. Thus, the person received UAH 33 million on his account, and the other part was transferred to the private contractor's account as a reward," added in the press service of the department.
One of the attackers was detained on Thursday, August 5, when he tried to withdraw money from one of the capital's ATMs. Also, law enforcement officers detained two more of his accomplices.
A citizen who tried to withdraw funds from an account was released on parole from serving a sentence for premeditated murder in 2014. And in 2020 he was again convicted – already for illegal drug trafficking.
Now the issue of informing the detainees about the suspicion and choosing a preventive measure is being resolved.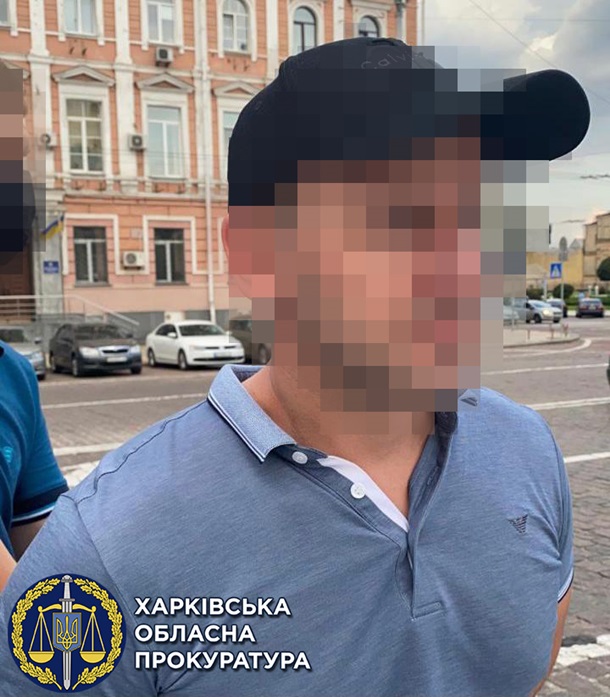 Earlier we wrote that near Kiev "nuns" stole thousands of dollars from a pensioner… The scammers convinced the grandmother that damage was imposed on her, and therefore offered to help for a monetary reward.
Prior to this, it was reported that in Kiev cyber group exposedwho embezzled millions of hryvnias. Illegal business was organized by two citizens of Ukraine and a foreigner. They appropriated almost UAH 9 million from depositors.
News from Correspondent.net in Telegram. Subscribe to our channel https://t.me/korrespondentnet
.