The year-on-year growth of consumer loans accelerated from 17.2% in April to 19.8% in May 2022, the Central Reserve Bank of Peru highlighted today.
He explained that this behavior was favored by the year-on-year increase in consumer loans in soles with a growth rate of 20.1%, and in dollars of 15.7%.
He also specified that in monthly terms consumer credit registered a growth rate of 2.1% in May.
On the other hand, the Central Reserve Bank detailed that by segments, vehicle credit grew 1.6% in May compared to April and 11.3% compared to a year ago.
For its part, credit card loans increased by 4.2% monthly in May and in interannual terms this item advanced 11.3%.
The rest of the consumer loans registered a monthly expansion rate of 1.7% in May and one of 22.1% in the last 12 months.
Finally, the issuing entity indicated that the dollarization coefficient of consumer loans remained at 6.1% in May compared to April, but lower than the record of a year ago (6.3%).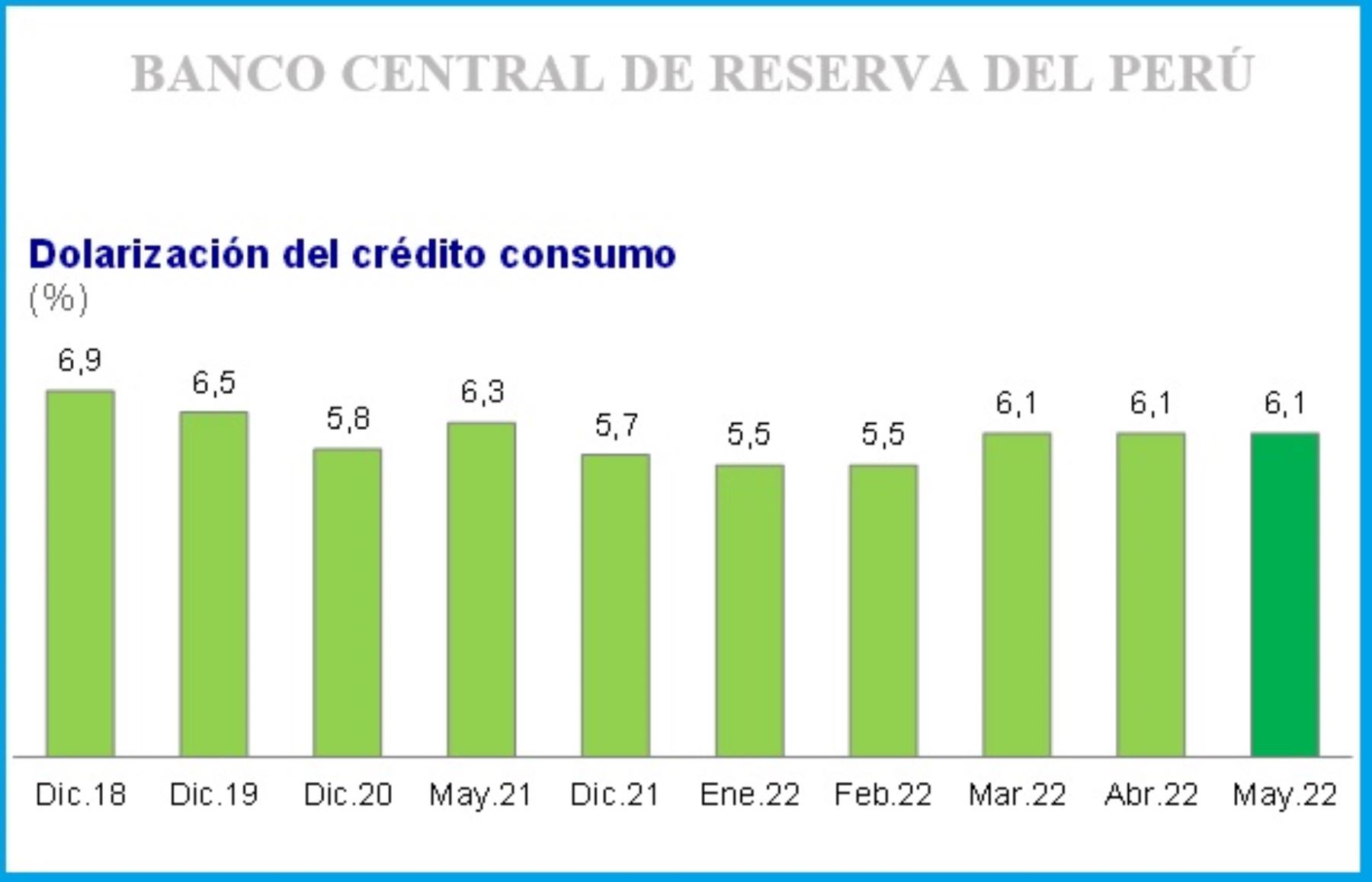 More on Andean:
?? @IndecopiOficial granted more than 800 trademark registrations to entrepreneurs from Gamarra, which will contribute to their economic reactivation process. ?? https://t.co/CMpt3MJspk pic.twitter.com/WRKMt8K2EB

– Andean Agency (@Agencia_Andina) June 29, 2022
(FIN) NDP/MDV
GRM
Published: 6/29/2022