October 09, 2020
17u24
Source: Belga
Economy At Lunch Garden, a clash is looming between management and staff, after the announcement earlier this week that 138 of the approximately 1,100 jobs will have to be lost at the restaurant chain. That said union representative Bjorn Desmet Friday. An action notice was already submitted on Thursday and, according to the management, there were already strike actions in seven restaurants on Friday. Management deplores the "non-constructive attitude" of the socialist trade union.
The union has started information sessions and wants to provide the necessary time for this, it sounds. These information sessions are spread across Lunch Garden's many branches, in shifts, and that can lead to work stoppages here and there, he acknowledges. On Friday morning, the branches in Bierges, Jambes and a few restaurants in Liège remained closed.
'Pressure for action notification'
According to Desmet, the pressure to submit an action notice comes mainly from the bottom up. "The people are tired of it. The plan of the management to cut 138 jobs is also completely at odds with the current operation of the chain."
He points out that the announcement of the collective redundancy does not create any financial added value at the moment. "A lot of staff are already technically unemployed due to the corona crisis. We expect this to be the case for months." He also points out that once the restaurant chain is up and running again, "we will need all the hands (…) In the past there was already a shortage of staff."
Works Council
Normally a works council took place on Friday, but the ABVV did not want to participate. "We first want to take the time to consult the staff. There will be a new works council on Tuesday, where we will be present", says Desmet. Due to the absence of the socialist union, the works council could ultimately not take place.
"We deeply regret that we have not been able to continue discussions with the workforce representatives today. Our priority is to safeguard the future of the company and minimize any naked layoffs," said CEO Ann Biebuyck. "Such actions, while the company is going through a difficult period, do not contribute to the willingness to find solutions for the future of the company and its staff."
ACV boos
ACV is also angry about the absence of ABVV. "Today's missed appointment and the lack of concrete information since management announced to lay off employees, add to the uncertainty and stress for the 1,000 employees," complains the Christian union. More clarity could have been provided at the works council, it is said.
Lunch Garden has 75 restaurants in our country. No closures are planned for the time being.
Also read: 138 jobs at risk after restructuring at Lunch Garden: "Shareholders paid themselves another 37 million euros and now the money is said to have run out" (+)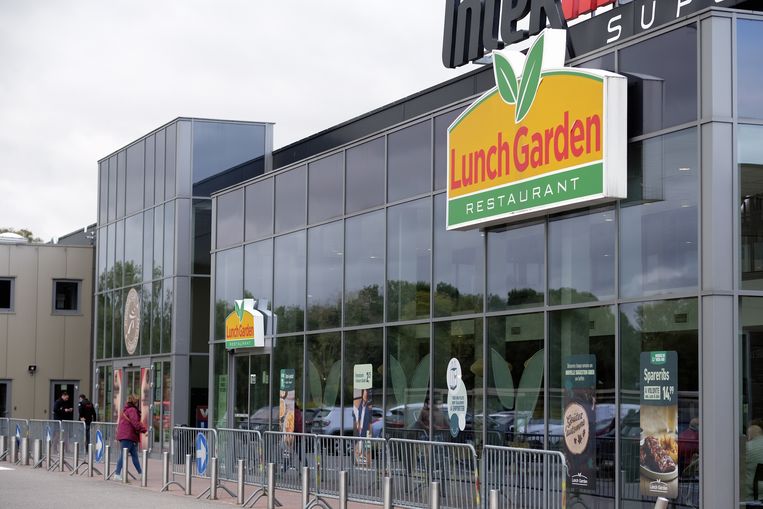 ---
.