Photo: Telegra.ph/Mediepartisanene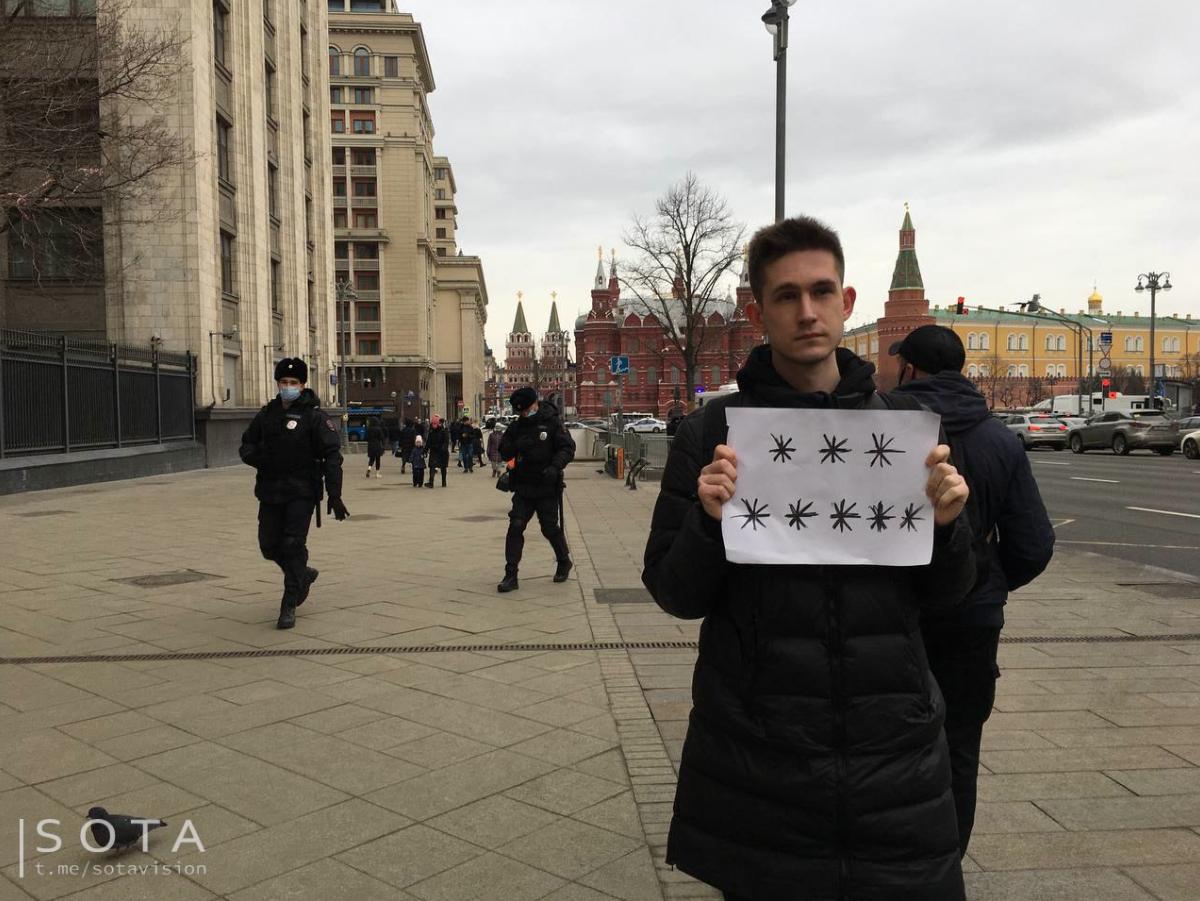 Foto: Sotavision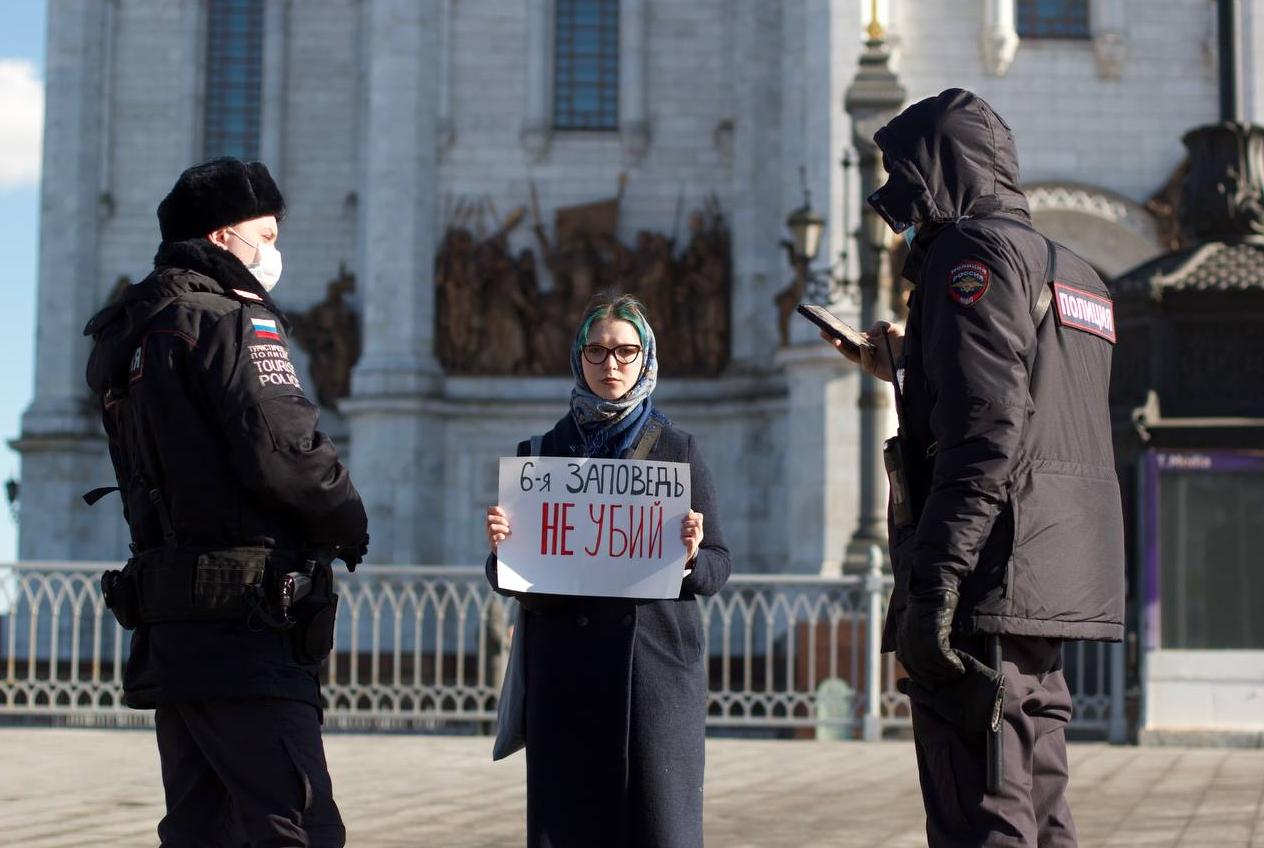 Photo: Vkontakte/Ovd Info
"Two words," read the sheet of Marina Dmitriyeva in Moscow on March 13. She was fined 20,000 rubles, which is almost equivalent to a monthly salary.
The small poster of Dmitry Reznikov had eight stars. This is "discrediting the army", the court in Moscow ruled. He was fined two months.
'The sixth commandment. You shall not kill, "read the poster of Anastasia Parshkova in Moscow. She was arrested but released.
They call themselves the "Media Partisans", "Women in Black" and "The Green Bows". Now they are going underground to continue the fight against the war.
Newsletter Get the overview with our newsletter about Ukraine
"This is no longer fascism – these are extreme Nazi methods," lawyer Dmitry Talantov wrote on Facebook about Russia's war in Ukraine.
He is now imprisoned and accused of «treason». Thus, he risks ten years in prison.
How have those who dared to criticize the war in Russia fared?
Not so good.
That is why a few brave Russians are constantly trying new ways to protest against Putin's new dictatorship.
Read the whole case with subscription