Princess Märtha Louise (49) misses her boyfriend Durek Verrett (46), whom she has not seen in many months. The plan is to move together.
For the second time since the corona pandemic broke out, the princess and Durek Verrett have to wait for many months without meeting. Last year it took half a year. Now it's a new round. The two have not seen each other since he left Norway just after Christmas.
– He is in Los Angeles, and now we do not know when we will see each other again, says Princess Märtha in a long and candid FaceTime interview with VG.
Missing her boyfriend is just one of many personal topics Märtha talks about in her new one documentary series «Märtha» on TV 2, and which is the occasion for the interview.
Life turned around
Viewers are also introduced to the grief over Ari Behn, the pressure from the media, the close relationship with the daughters and Märtha's thoughts about her own role in the royal family. The agreement with TV 2 was entered into before the world was turned upside down – for Ari Behn took his own life, and for corona hit the globe.
– The program did not get the best start, the princess admits.
– All jobs at home and abroad were canceled, and all launches were shelved. In addition, the family experienced a difficult period, where I had to focus one hundred percent on the children and myself. But we have been filmed closely for a year.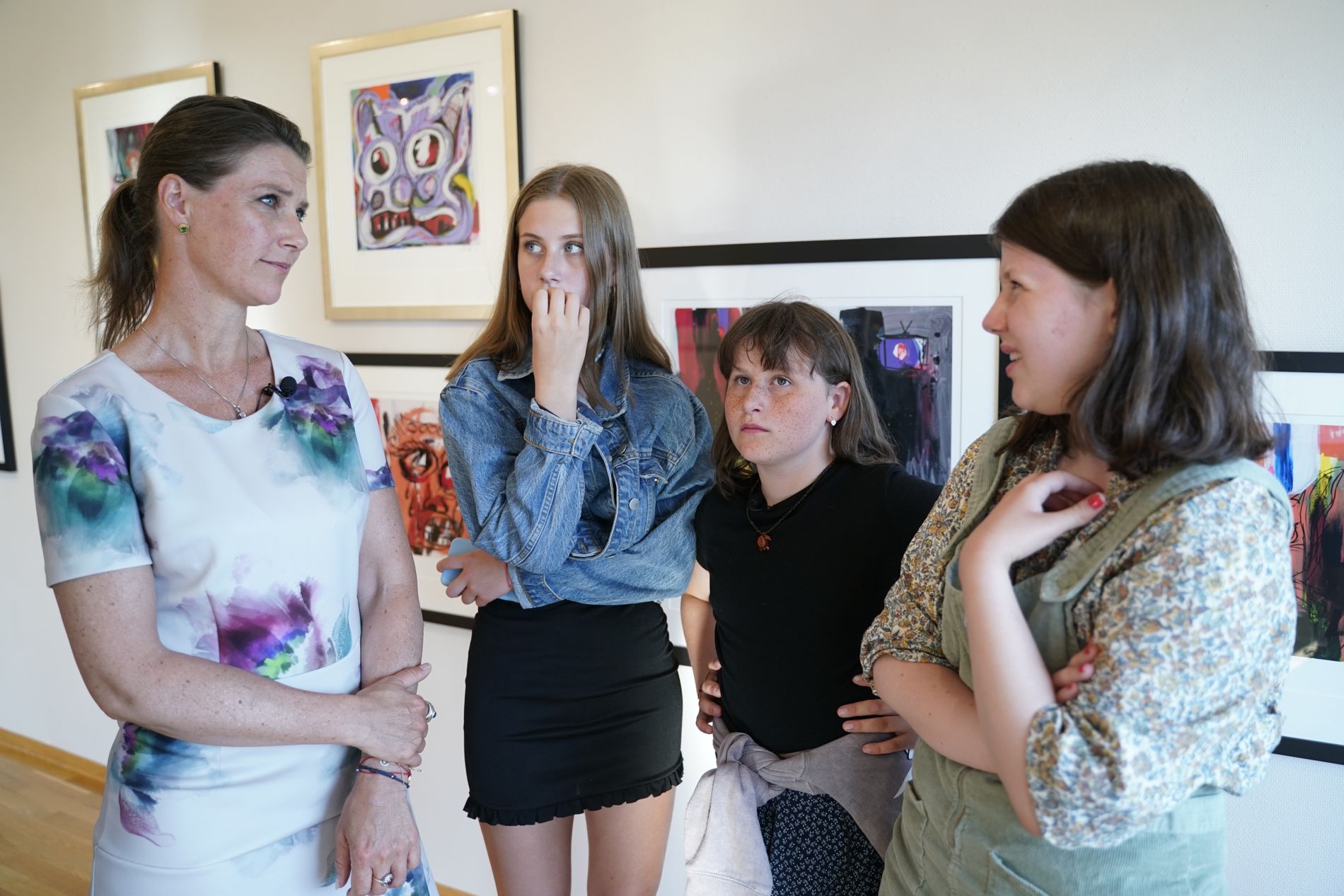 «This is the story of the princess and her three daughters», It is stated in the first episode.
– Where did the princess set the limit for how much the family should share?
– I set no limit, except that the children have had to decide for themselves what they want to say and participate in.
Durek Verrett is also given a lot of space, which is completely natural for Märtha.
– For me, it's nice to share that bit too. But it's sad that he's been away for so long.
– What does it do with the relationship to have to have such long periods of distance?
– It hurts extremely, a feeling I share with many others in the same situation. But the worst thing is not to know when we see each other next time.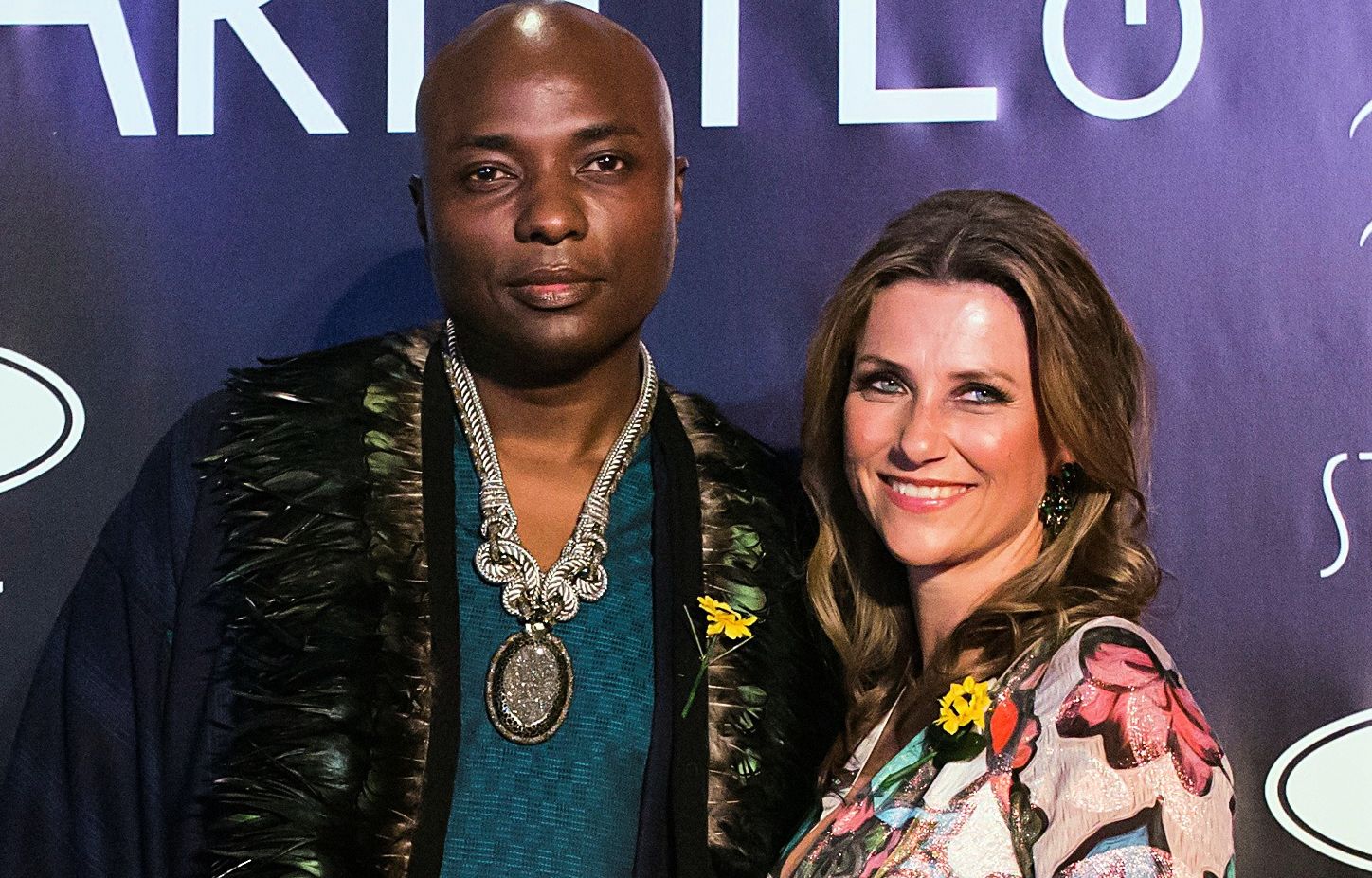 Then the princess was in «Helt Harald» on TV 2 a few weeks ago, she answered briefly but in the affirmative to Rønneberg's question about whether it might be relevant for her to move to the USA.
When asked by VG about where it is relevant to move from Norway, Märtha answers that it is in the cards.
– Right now it is Covid and difficult to plan, but we plan to move with time. The children will of course join.
They will keep the home in Lommedalen anyway.
– We must have a home in Norway. We'll still be here a lot. We can not leave beautiful Norway completely, she says and smiles.
Difficult first meeting
Durek has hint of marriage in different contexts, such as in social media. But no wedding is imminent.
– No, it is not, says Märtha, who has tried to live abroad before. She and Ari and the daughters lived two years in London, from 2012–2014.
Durek initially wanted to move to Norway, but after first meeting with the press in 2019 and all the criticism from various quarters, he changed his mind. All the drama surrounding Ari's death and corona did not make matters easier.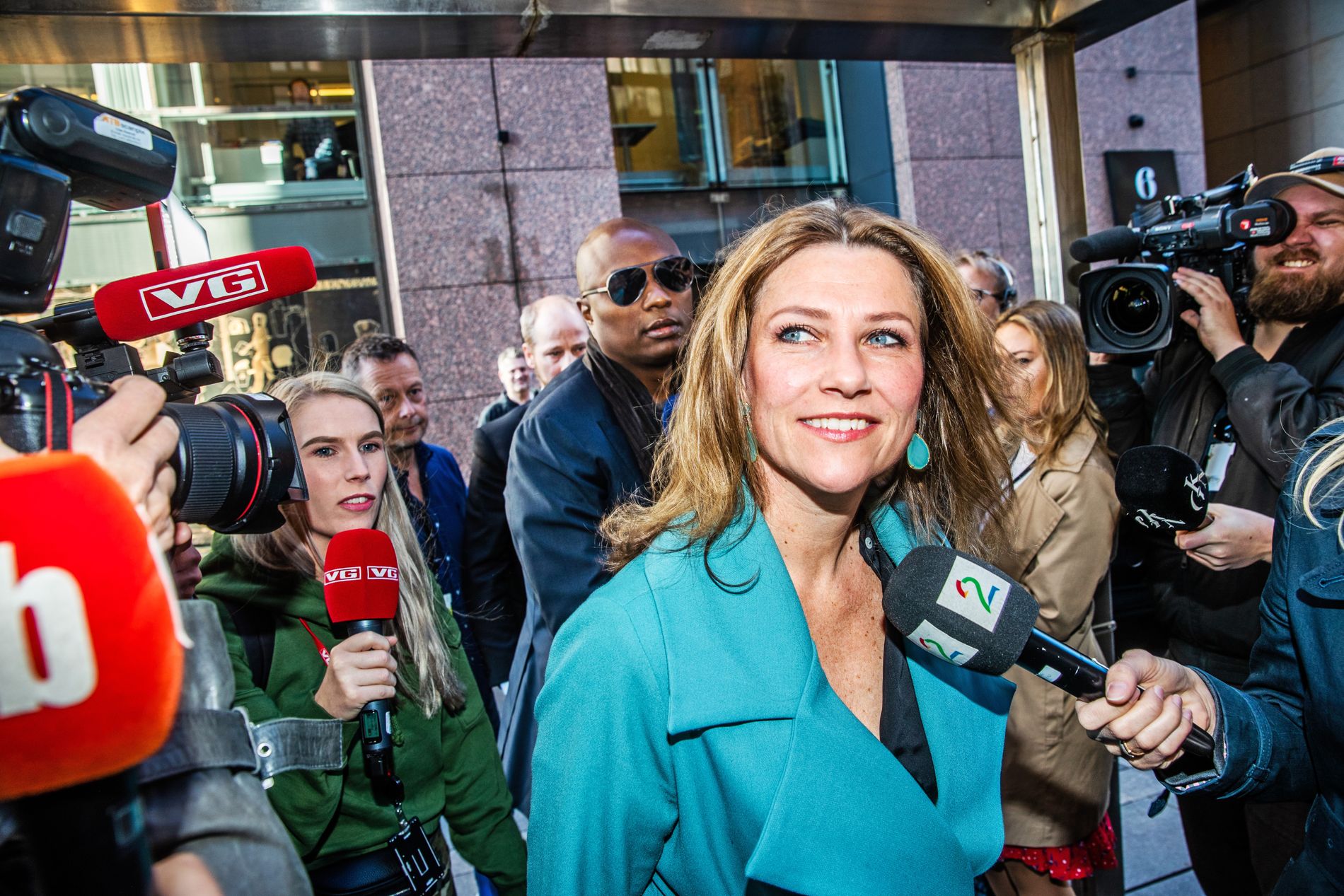 The princess can, however, state that Durek is a little milder towards Norway now.
– He has been here several times afterwards. Now he knows that what is in the press does not reflect everyone's attitudes. In the beginning everything was so negative, but now he has made more friends here. People come over and talk to him when we're out. So Durek has become very fond of Norway.
Durek says he's blamed
In a later episode of the series, Durek is filmed talking on the phone. He explains to the person at the other end that even though he receives a lot of support from Norwegians, he experiences that many blame him for what happened to Ari.
– They ask who I think I am, and say that I took their beloved Ari, you hear Durek say.
He talks about the feeling that people are eager to vent their anger and despair over losing Ari.
– And then it has become like this «Let's take the shaman. It is shaman Durek's fault ", says Durek.
– What is it like for the princess to witness her boyfriend being blamed?
– Here I want to express very strongly that it has no connection in that sense. It's sad that it's pulled out. When tragedies happen, it is very easy to point the finger at someone, and someone did it here. Many wrote it to him too. It's very sad, because it's not like that.
Märtha herself has repeatedly been told that she is a disgrace to the royal family, due to life choices, her spiritual direction and the choice of partner.
– Yes, it comes from all directions, says the princess and laughs.
– But I have learned to tolerate comments. I have to stand in it. There are people who think that I should be like everyone else and not have my own opinions. People who think I should just be visible in the official – inside the box.
Märtha often responds to comments, always friendly.
– Exactly with such things, I am very patient. It is good that we live in a democracy, and that everyone is heard.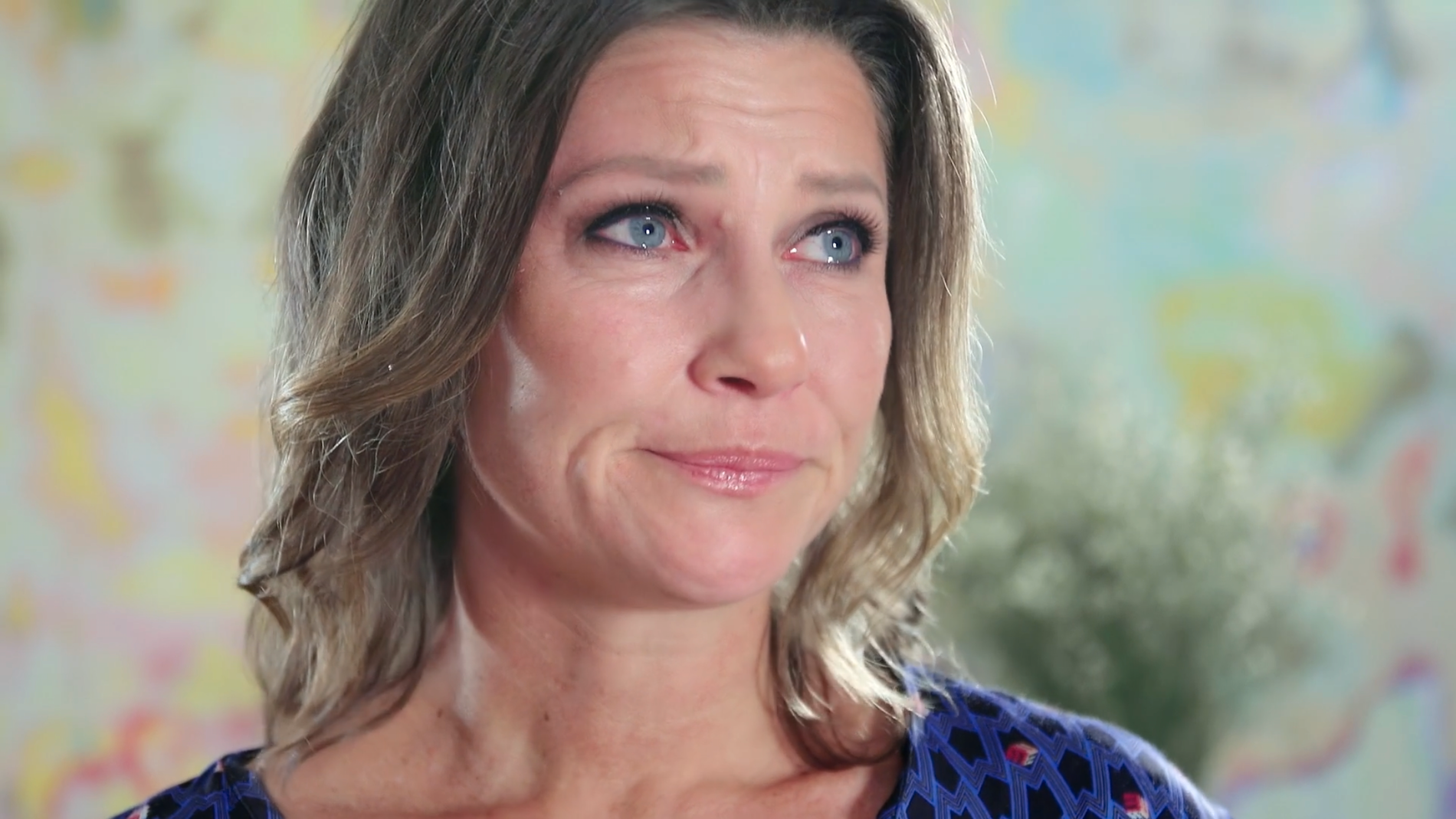 In the TV series, Märtha bursts into tears when she talks about Ari.
– I think it is important to talk about vulnerability. All people struggle at times. No one is fine all the time, although you can get that impression via photos on social media.
The princess wants to show that it is possible to get through difficult times.
– Being vulnerable is very painful. For me, it has been extremely tough. The toughest thing I have been through, she says about the time after Ari's sudden death.
Märtha and her daughters, Maud Angelica (17), Leah Isadora (15) and Emma Tallulah (12), have come closer together through grief.
– It has created an open space between us.
Crying
A weeping princess says in the episode that was filmed before Christmas last year that she hopes the family will be able to take back Christmas and that it will be nice again. Even with all the memories that lie behind Christmas Day 2019.
– How was the first Christmas?
– It hurt. But still nice. You just have to get through all the anniversaries. It hurts, and everyone who has lost someone knows it.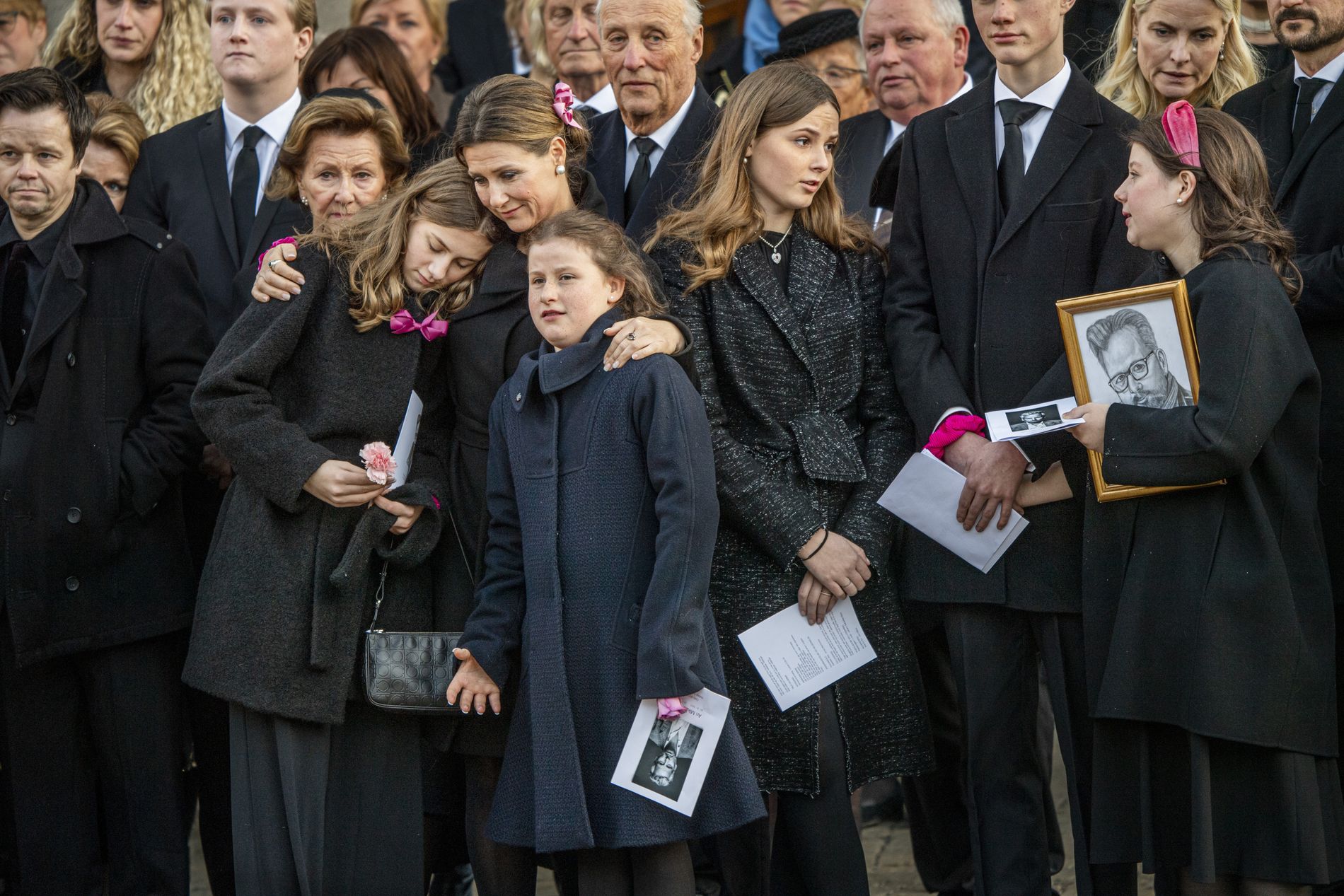 Märtha has a strained relationship with the press, which she sometimes feels is negative about everything she does. When VG asks why it is like that, the princess answers that she thinks it is "because it sells".
– That is the simple explanation. Things are negatively angled and become more interesting than they really are. This is exactly what I have had challenges with over the years. The sensation chase. The hunt for scandals. Not everything that is written is true either. But it applies not only to me, but everyone who is in the storm, says Märtha, who emphasizes that it does not apply to all media.
About the daughters and the media
The princess thinks a lot about the fact that the daughters are now getting older and thus more interesting to the public.
– Me hope, although I can not say that I think, that they are respected as private individuals, and that they are given the opportunity to choose for themselves when they want to be in public and not.
Märtha points out that today you have your own social channels where you can contribute things and control who you are in public.
– Before, we did not have the same opportunity.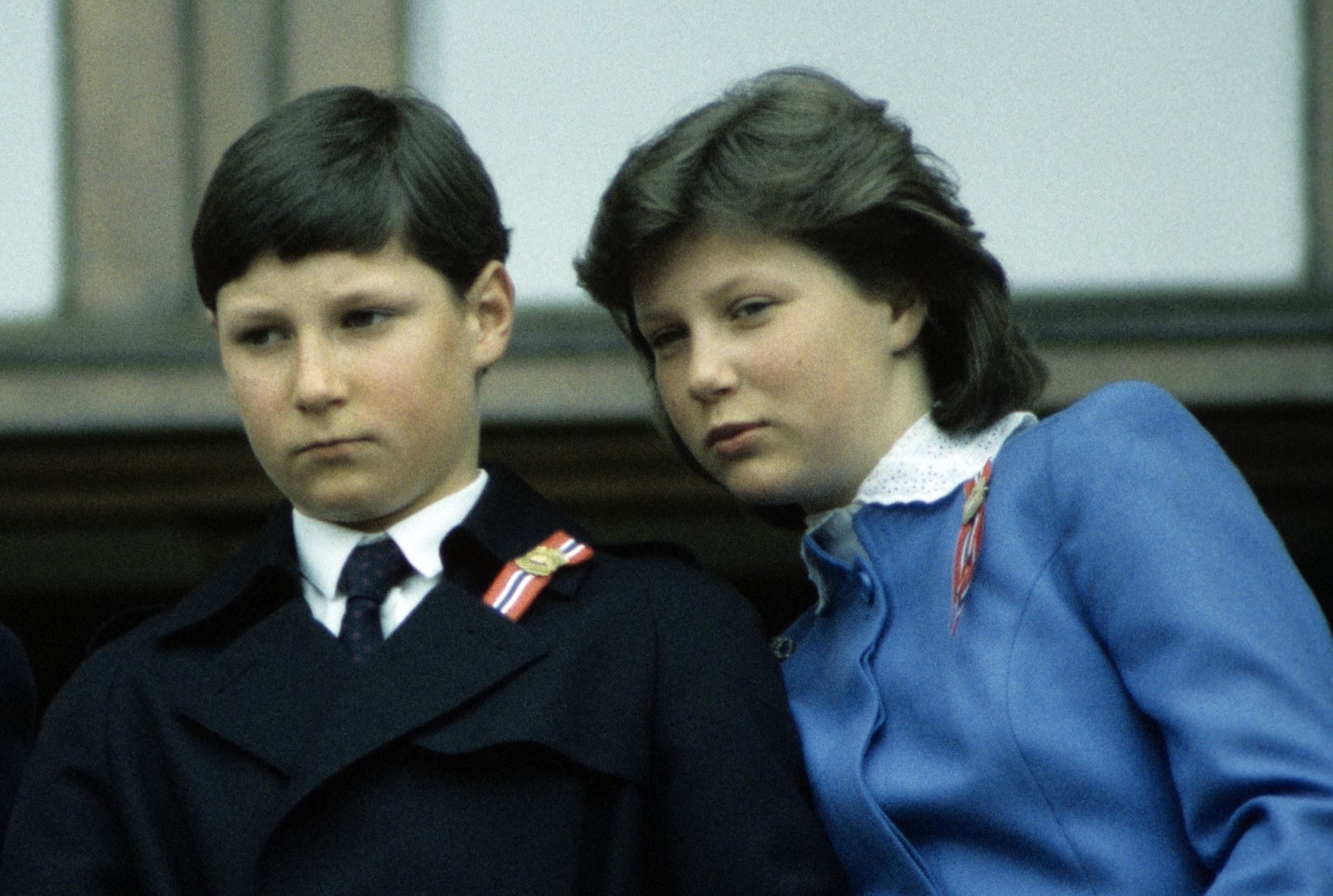 Märtha trusts in the series that she feels safer with foreigners than Norwegians.
– What does the princess mean by that?
– Norwegians are quite judgmental, at least in the media. You always take a negative starting point first. I've been scared sometimes, because it's been so hard. But I'm not redd for Norwegians that way, that is, she assures and chuckles.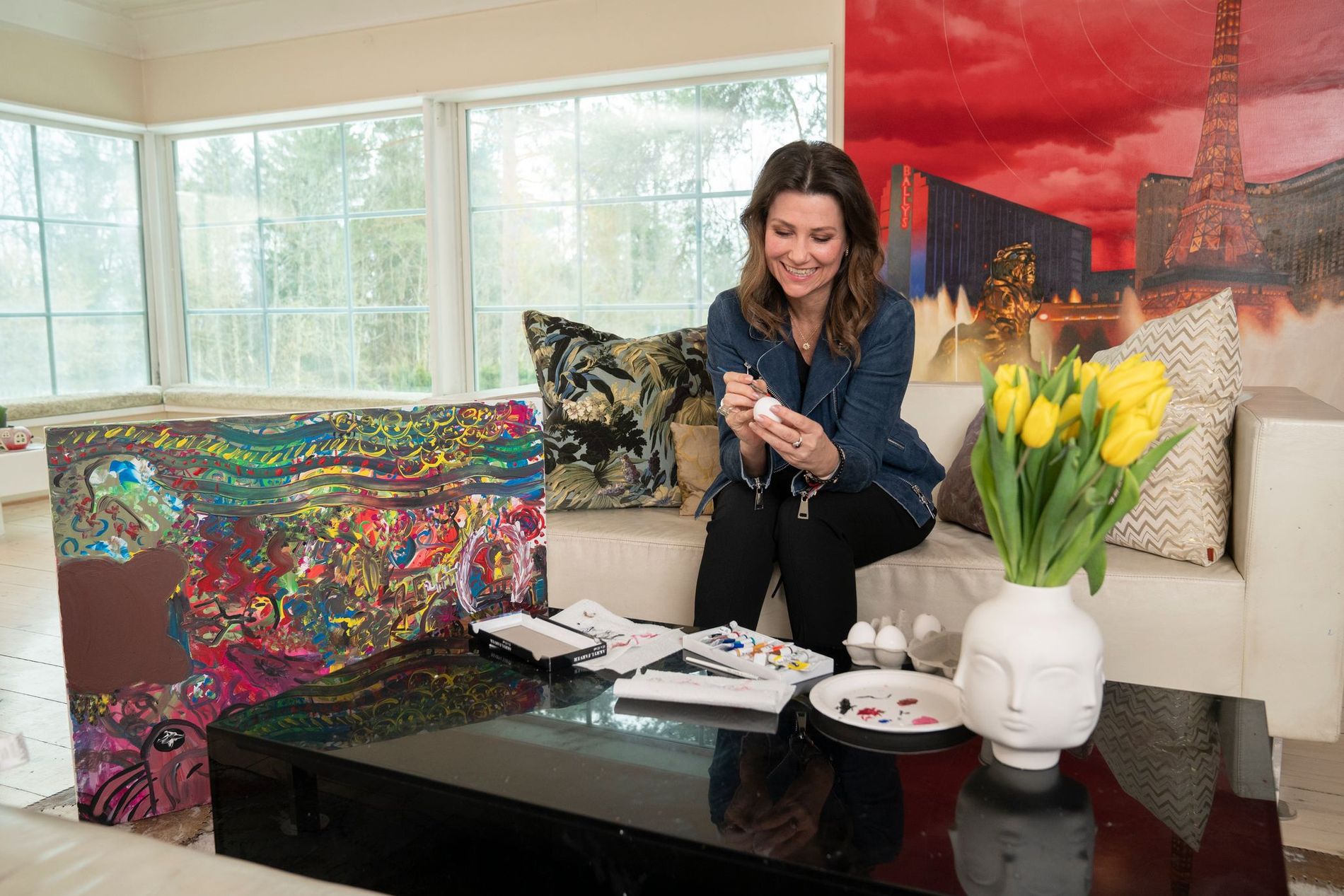 Despite all the serious themes – humor means a lot to Märtha.
– Humor is a survival tactic. It's pretty healthy to see the comic in situations and not just the hurt. Although it is important to be in grief, one must allow oneself to be happy without having a bad conscience.
The rest of the royal family has not seen the series that will now air.
– No, they have to watch it on TV, says Märtha.
While the princess herself controls what is included in the documentary series, her company, British Prince Charles (72), has involuntarily had his story unfolded in the controversial drama series "The Crown".
Märtha says she does not follow it.
– But the Oprah interview with Prince Harry and Duchess Meghan, what does the princess think about it?
– Hehe, I do not want to say anything about that, Märtha answers.