Toma Bikov announced on NOVA that Stoyanov is one of the possible options
The President of Bulgaria (1997-2002) Petar Stoyanov announced whether he would be a candidate for president from GERB. On NOVA, party MP Toma Bikov announced that Petar Stoyanov is one of the names GERB-UDF is discussing as a possible candidate for the November 14 presidential election.
GERB is discussing the name of Petar Stoyanov as a presidential candidate
"Since yesterday, the media and social networks have been expressing opinions for and against my possible candidacy for president – a debate for which I did not give any reason. I want it to be clear: neither I have been nominated, nor has anyone offered me to be officially nominated. for president, "Stoyanov said in a statement posted on his official website.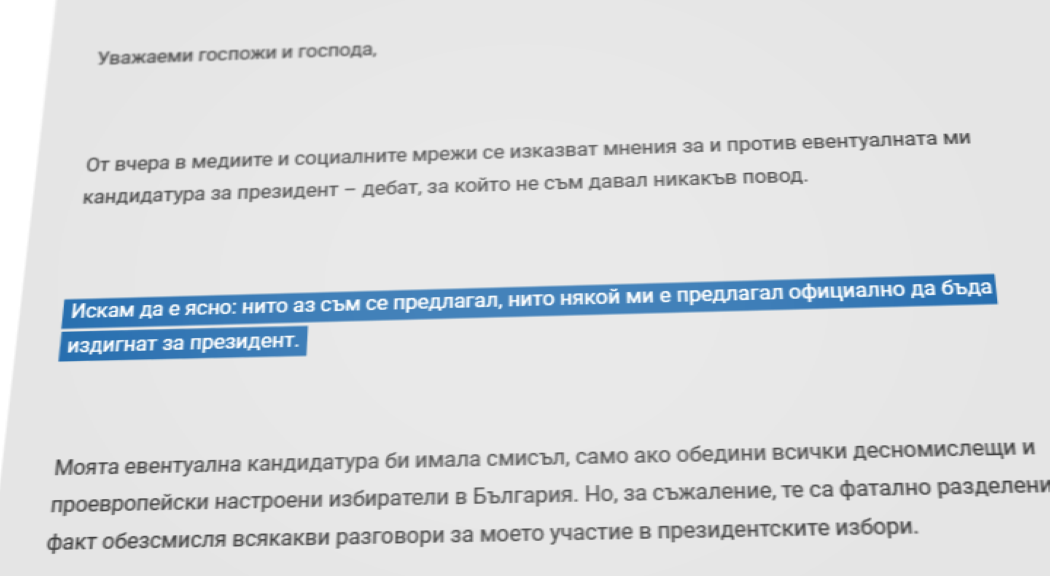 Borissov: The presidential post has never been interesting to me
"My possible candidacy would only make sense if it unites all right-wing and pro-European voters in Bulgaria. But, unfortunately, they are fatally divided. This fact makes any talk of my participation in the presidential election meaningless. I have always participated in honest and open political "My presidential term was preceded by more than 12 months of public campaign, a real struggle for the ideas of democracy. So, honestly and openly, I won the votes of 2,502,517 Bulgarian citizens. This is my way," said the president.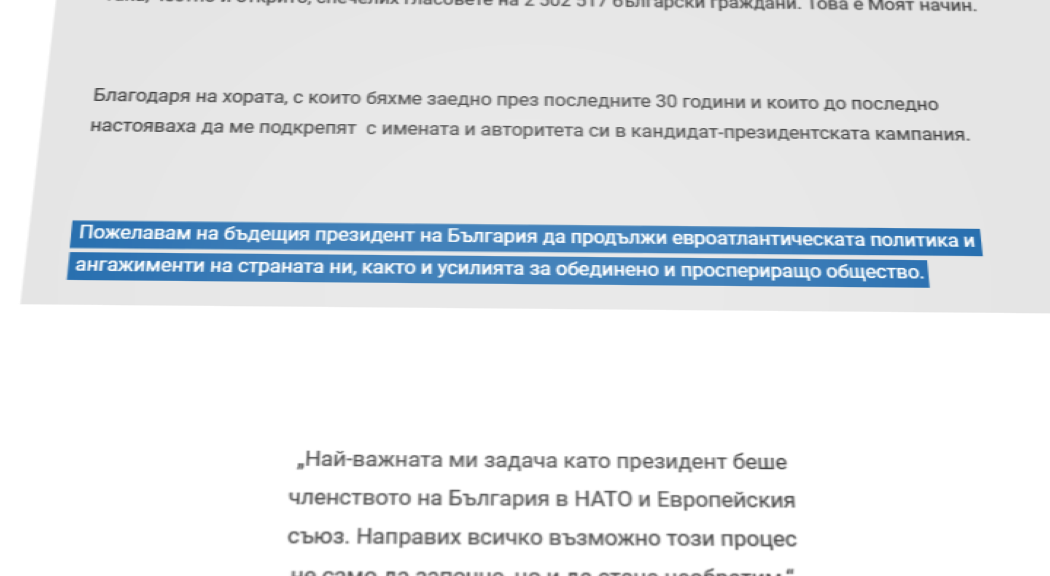 Parvanov: There was overwork and crushing in the office
He thanked the people with whom he had been together for the last 30 years and who until recently insisted on supporting him with their names and authority in the presidential campaign. He wished the future President of Bulgaria to continue the country's Euro-Atlantic policy and commitments, as well as the efforts for a united and prosperous society.