Rescue crews have found a sack in the area where it was reported that a person had fallen from the mountain Grytetippen on Senja.
Published:
Less than 20 minutes ago
This is confirmed by operations manager Rune Nilsen to VG.
On Thursday afternoon, a large rescue operation was launched on Senja in Troms, after a report that a person had fallen from the mountain Grytetippen.
Both air ambulance, rescue helicopter and police helicopter participate in the operation. Crews from the Red Cross have also been called.
– Are there items in the bag that can help identify the owner?
– We have control of the bag, but do not want to go out with more details, says the operations manager.
The police task force leader Frode Lahelle says NRK that it was a tour group that reported that they saw a man fall. They had gone part of the trip together, but he was not part of the entourage.
It is a demanding rescue operation due to the very steep terrain. Alpine rescue groups help secure the rescue crews, Nilsen states.
– We must resort to extraordinary measures, which are time-consuming. We have to do things properly and safely, he says.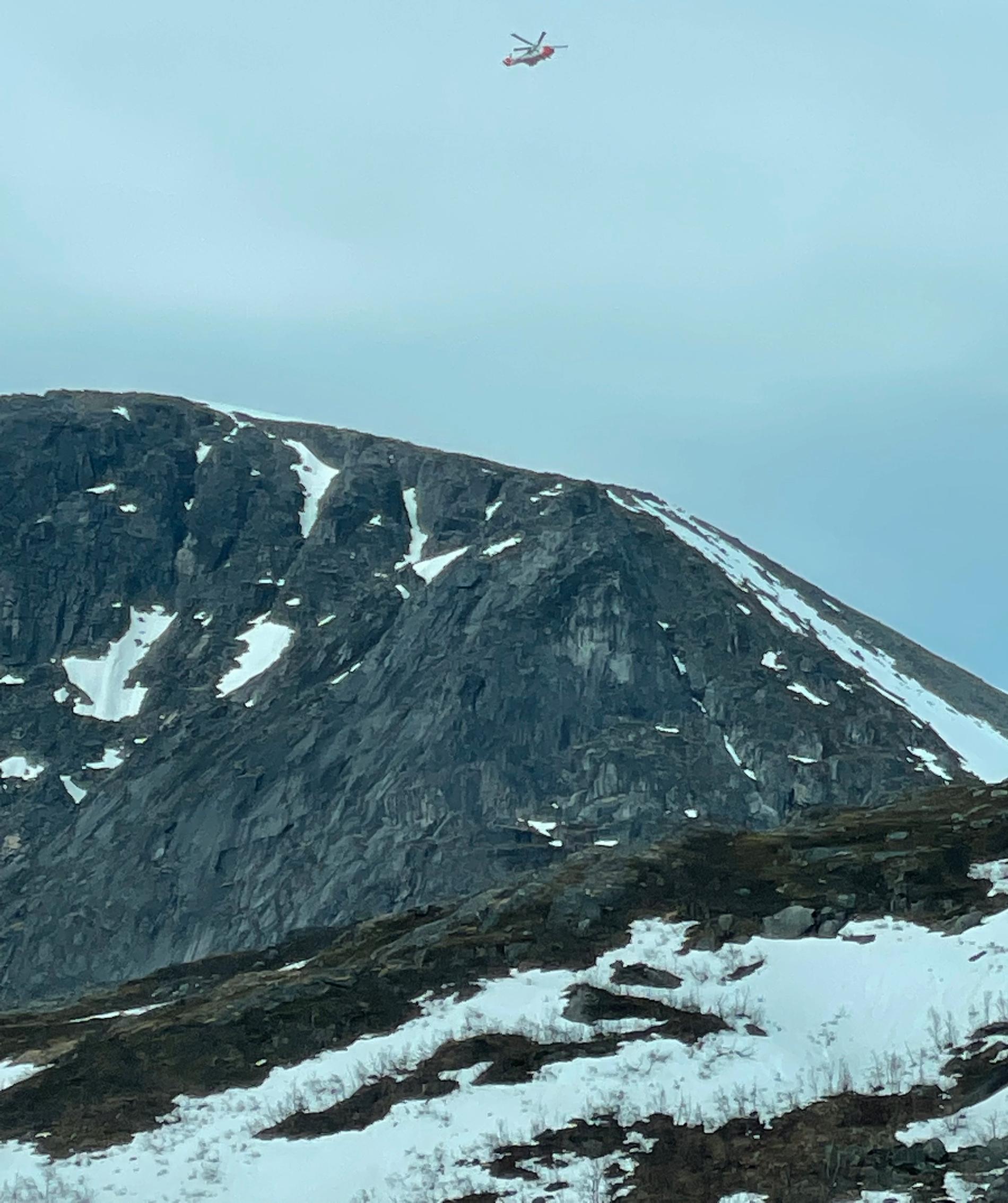 Carried up the mountain
Troms police district reported the incident at 14.23 on Thursday.
VG has spoken to crews from the Red Cross who are on site, who describe the weather conditions as fine.
– We will be transported up the mountain and start a search in the area. At the moment, I can not say anything more about the search, we have to look at the terrain, says operative leader in Finnsnes and surroundings Red Cross, Asbjørn Skjellstad to VG.
Grytetippen is a popular hiking destination and is 885 meters high.