⏰ 3 hours ago
Alban Martin

2
A week after the release of iOS 15.5, we are still discovering new things. This time it's about the application Wallet (fame Cards in France) which finally makes it possible to accommodate an Apple account card, the famous iTunes and App Store cards. In addition to displaying the Apple Credit balance attached to an Apple ID, you can actually pay with it.
The Apple Gift Card becomes more useful than ever
If you receive a gift card to treat yourself on the App Store or the Apple Store, once the code is entered in your account, it is visible in the respective apps, App Store and Apple Store. After installing iOS 15.5, it can also be associated with a new card in the Wallet app.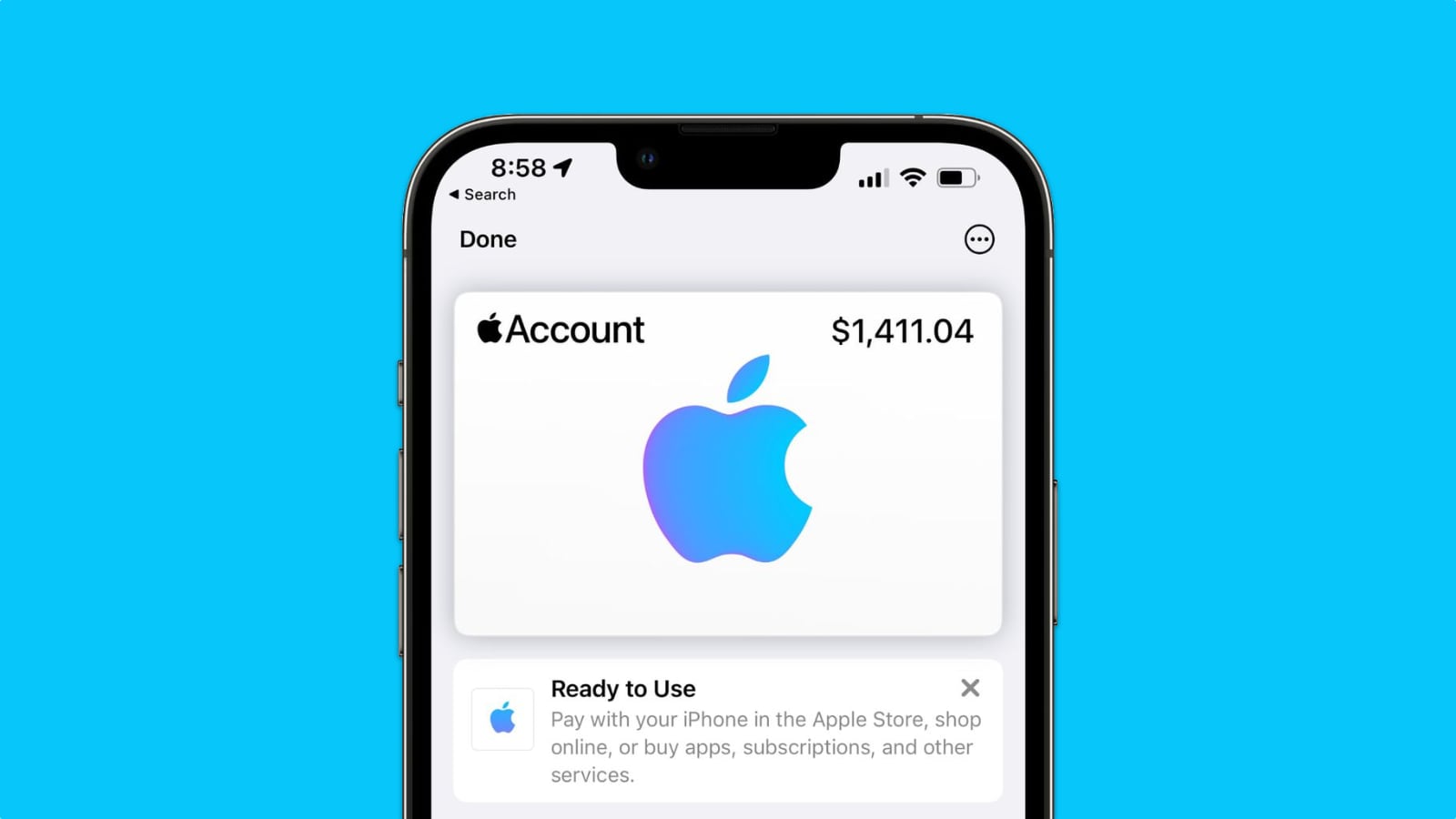 titled "Apple Account Card", this card replaces theiTunes Pass, which was a pass that users could add to the Wallet app to check the balance associated with their Apple ID. The latter included a datamatrix which allowed customers to purchase products from Apple Stores.
From now on, customers can therefore do as with a normal Apple Pay card. This way, instead of having to show the flash code to pay the bill, the customer can pay directly via Apple Pay. It's the same thing to buy an application or a film for example on the services of Cupertino.
Your account balance can be used to purchase products, accessories, apps, games and more online or in-store with Apple Pay.
Another advantage of the Apple Account Card is that it is now easier to access the Apple ID balance. The card appears almost automatically in the Wallet app. Just press the "+" button, then complete the setup by pressing "Add Apple Account".
However, according to our tests, not everyone is lucky enough to have this card. It seems that it takes a certain amount to be eligible. In any case, you must have iOS 15.5 minimum.
So, if you want to give a gift to a child or a friend who has an iPhone, an iPad or a Mac, consider the Apple cards from 15 euros.