It all changed when host Fredrik Solvang was to confront the health leaders in Tuesday's Debatten broadcast. – We apologize for this, says NRK's ​​program editor Knut Magnus Berge.
In Tuesday's Debatten broadcast, Solvang wanted an explanation from FHI director Camilla Stoltenberg and health director Bjørn Guldvog about mistakes they had made about the infection among children and young people.
It was just a problem: The real numbers were 100 times higher than what NRK presented.
– We have read the statistics incorrectly. We have misinterpreted the numbers. What was stated as 0.05 per cent shall be 5 per cent. We have corrected this on our website and will correct it again in the first TV broadcast, says program editor Knut Magnus Berge in NRK Nyheter to VG.
– There is a larger editorial staff that makes this program. How could this end up on the screen?
– It can happen wrong. Here we have simply read the statistics incorrectly. That's what happens. Then we do what we can to correct it and regret that we have made a mistake, says Berge.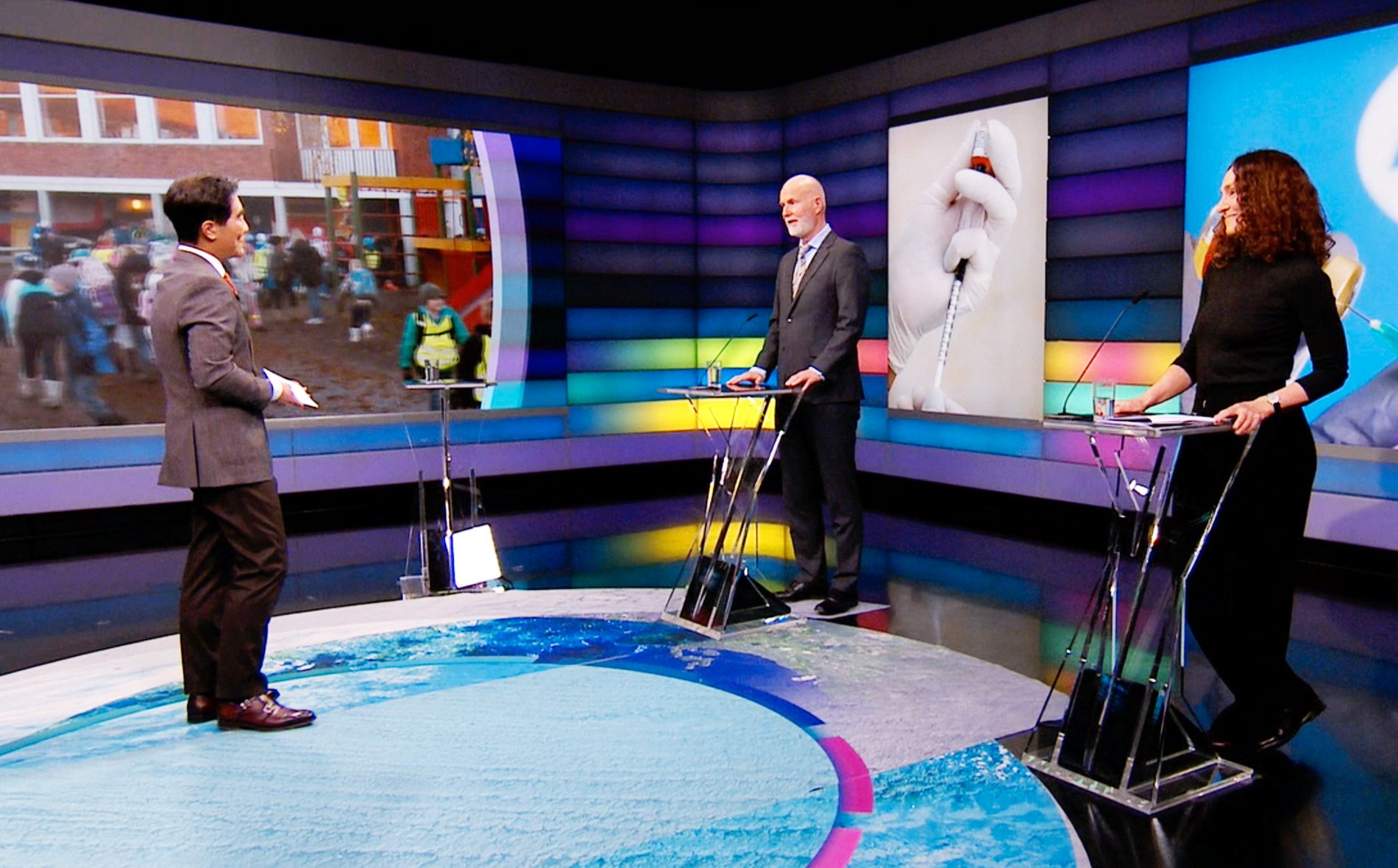 Solvang apologized
– Here it goes to ball, Fredrik Solvang writes on his Instagram account after the program.
In the program, he said that only 0.05 percent of those tested in the age group 0-17 years in Oslo were infected. The correct figure is that 5 percent of those tested in this group were infected.
– The debate has been damaged to confuse shares and percentages. Sorry for the mistake! We will correct it in "Kveldsnytt" and on Nrk.no, writes Solvang.
FHI responds to the error:
– I was surprised to be presented live on TV for percentages I did not recognize. NRK's ​​figures from FHI were unknown to me in advance and in general I think it is very important to always show both shares and numbers, says Camilla Stoltenberg in FHI in a press release on Tuesday night.