What's wrong with Peter Feldmann? Even at Eintracht's Euro League party, Frankfurt's mayor behaved more than embarrassingly. Before that, there was another verbal faux pas.
A short clip made the rounds on Twitter like wildfire, adding another chapter to the profile of political embarrassments. Scene: an airplane cabin before landing in the Euro League final city of Seville.
You could see in the round 15 second clip the SPD man equipped with a face mask, who, for the purpose of an announcement, holds the receiver in front of his face, which is normally only intended for on-board personnel. What Feldmann said next inevitably made the listener blush with shame.
The 63-year-old bleated into the microphone that the flight attendants had "put him out of action hormonally at the beginning" before the start of his speech. What followed was blatant rejection and a huge shitstorm that rained down on the political leader of the Main metropolis.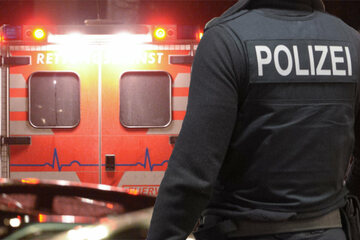 Frankfurt crime
Shots in Frankfurt: Young man (22) ends up injured in the hospital
Among other things, the former parliamentary group deputy of the Greens in the Frankfurt Römer, Ursula auf der Heide (69), and titled Feldmann's statements on her Facebook account briefly and concisely as "sexist crap", while she also published earlier verbal protocols that a their fellow politicians should prove similar misconduct.
But that's not all: numerous users, including numerous Eintracht fans, gave their opinion on the (repeated) embarrassing appearance of the mayor and made it clear that Feldmann was hardly bearable for the city of Frankfurt.
"It's more than unworthy, even for this city and the values ​​it ascribes to itself," said Olympic athlete Kathrin Klaas (38) in her comment. In addition, the call for a Feldmann resignation was heard in many other digital requests to speak.
The OB himself gave the Hessischer Rundfunk – as after his cup blunder – meekly. He immediately regretted the sentence and took it back.
He also added: "I'm so sorry. It wasn't okay, no ifs or buts. I promise it will never happen again" – hard to believe given his repeated misconduct.