It is the sixth COVID-19 vaccine supplier for Europe. Following the signing of contracts with AstraZeneca, Sanofi-GSK, Janssen Pharmaceutica NV, BioNtech-Pfizer and CureVac, the European Commission will approve a contract for 160 million doses from Moderna on Wednesday.
– We create one of the most comprehensive portfolio of Covid-19 vaccines in the world. Safe and effective vaccines can help us end the pandemic, Ursula von der Leyen said in a statement on Tuesday.
As part of the European Commission, it was agreed that vaccines will be distributed among EU members according to the population key. So the number of doses depends on what percentage of the Community's population lives in a given country – about what we wrote in money.pl.
The population of Poland (37.97 million) corresponds to roughly 8.5 percent. EU population (446 million). Therefore, when buying 160 million doses from Moderna, Poland will receive about 13.6 million doses (8.5% of the dose pool for the EU).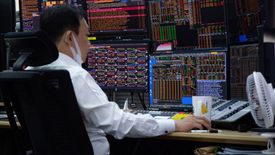 COVID-19 vaccine. Moderna is more effective than Pfizer. Investors go all out
"The overall effectiveness was amazing… it's a great day," said Tal Zaks, Moderna's chief physician, in an interview with the BBC after the test results were announced.
RPO Adam Bodnar says the COVID-19 vaccine should be mandatory
Importantly, this vaccine can be stored in a conventional freezer at -20 degrees Celsius for up to 6 months, and defrosted for up to a month at standard temperatures of 2 to 8 degrees Celsius.
Source:

1h ago
Kowalskinot take we will lose our sovereignty
1h ago
Joanna K.Stop getting excited constantly because it will hurt you a lot in the end …
1h ago
KLPThey have already bought so many of them that now it forces people to get vaccinated once a month !!!!!!
Expand comments (209)