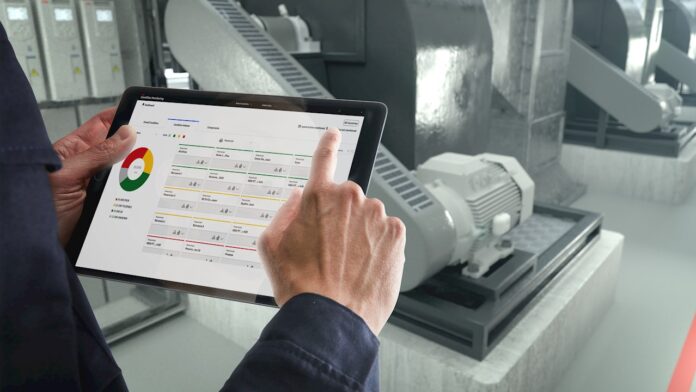 The technology company joined this initiative that proposes the reduction of carbon emissions in operations and the empowerment of industrial decarbonization
Microsoft is committed to becoming carbon neutral by 2030 and 100% powered by renewable electricity by 2025.
The Swiss multinational ABB announced that Microsoft has joined its Energy Efficiency Movementa multi-stakeholder initiative (launched in 2021) to raise awareness and stimulate action to reduce energy consumption and carbon emissions to combat climate change.
"Microsoft is joining ABB's Energy Efficiency Movement to help accelerate global progress in energy efficiency and carbon reduction," said Elisabeth Brinton, Corporate Vice President of Sustainability at Microsoft, adding that the technology company is committed to becoming carbon negative by 2030 and 100% powered by renewable electricity by 2025.
These goals, which are aligned with those proposed by ABB and the Movement, will further support existing collaboration to help customers in sectors such as manufacturing, transportation and cities make better decisions at scale and drive significant efficiency gains.
Energy efficiency
Energy efficiency is taking on increased urgency across the industry as companies look for opportunities to decarbonize. A recent survey commissioned by ABB found that energy efficiency is clearly top of mind for executives around the world, revealing that 89% of industry leaders surveyed will increase investment in energy efficiency across their operations in the next five years, and 54% aim to achieve net-zero emissions in that time frame.
"The greenest energy is the energy we never use," said Tarak Mehta, president of ABB's Motion business area. "As 45% of the world's electricity is used to power motors in buildings and industries, improving energy efficiency is an essential strategy to combat climate change. Digitally connected energy efficiency solutions are critical to accelerating progress, and I'm delighted that Microsoft and ABB are making common cause to enable greater energy efficiency in our operations and those of our customers."
For its part, ABB reduced greenhouse gas emissions from its operations in 2021 by 28% year over year. in its comprehensive strategy Sustainability 2030 , ABB has stated that it will achieve carbon neutrality by the end of the decade. Beyond its own operations, ABB is also committed to helping its customers reduce their annual CO2 emissions by at least 100 megatonnes by 2030, the equivalent of taking 30 million combustion cars off the road each year. With partners including Microsoft, Deutsche Post DHL Group and Alfa Laval, ABB's Energy Efficiency Movement brings together an ecosystem of like-minded industry leaders to accelerate decarbonisation efforts.