Belkin Proud that the product Belkin BOOST  CHARGE TrueFreedom Pro Wireless Charger Received an innovation award at CES 2021 INNOVATION AWARDS, and also released two of the latest products. In the SOUNDFORM line of audio and mobile charging devices, BOOST CHARGE adds a new feature to locate devices using Apple's Find My Network and expand the internal MagSafe compatible charging portfolio. This work too
Belkin BOOST CHARGE True Freedom Pro Wireless Charger
The product Belkin BOOST CHARGE True Freedom Pro Wireless Charger Awarded for innovation at CES 2021, INNOVATION AWARDS is the world's first Qi-enabled multi-coil wireless charging solution, delivering safe, aesthetic and convenient power delivery for multiple devices. Machine at the same time By offering full surface charging, consumers can place two Qi-enabled devices anywhere on the charging pad. To get fast wireless charging up to 10W in each device simultaneously. While most wireless chargers are designed to keep the phone in line with the charging coil inside the charging mat. But for this one, there are multiple coils that can power multiple devices placed on a wider surface, making charging easier than ever, no matter what form it is placed in.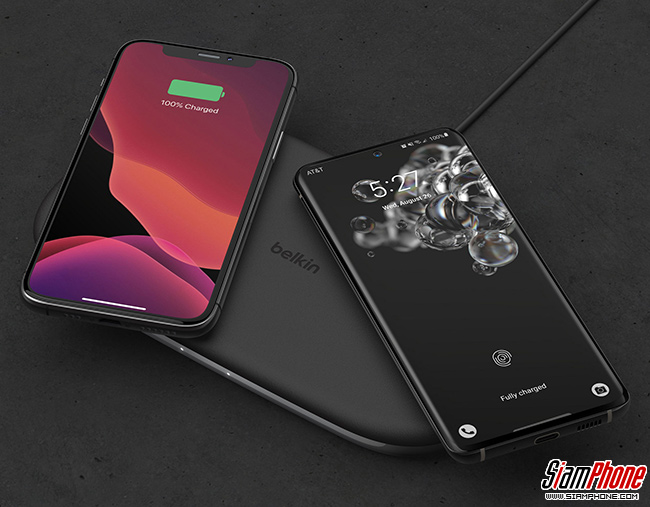 Belkin SOUNDFORM Freedom True Wireless Earbuds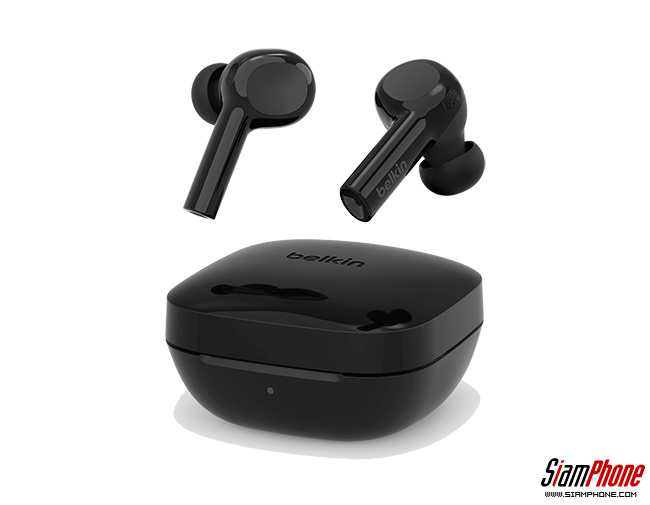 Wireless headphones SOUNDFORM Freedom True Wireless Earbuds It gives you a better listening experience with built-in drivers. It can be used continuously for 8 hours while cutting background noise while on a call. And there's a wireless charging system with Qi technology that can last up to 20 hours on a single charge. The new True Wireless headphones are also compatible with Apple's Find My Network, an advanced search network with privacy. This will also allow customers to use the Find My Network app to locate them in the event of their loss or theft.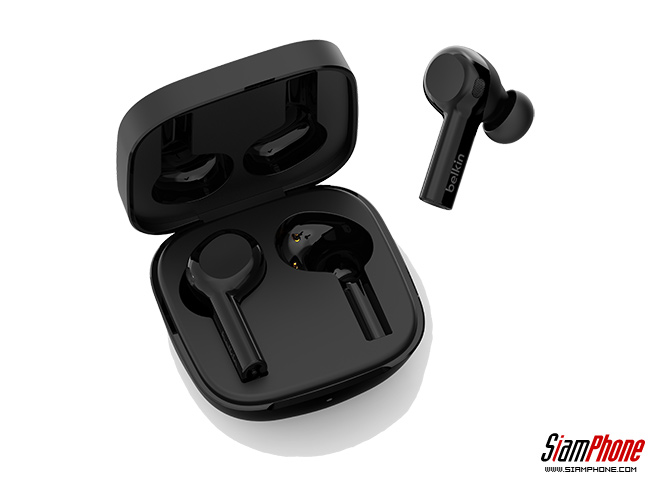 With Belkin's signature sound system, the drivers are tuned for powerful and clear bass sound. Especially clear Along with the Qualcomm QCC3046 Bluetooth SoC technology, Belkin delivers clear call quality, delivering the best possible call quality without ambient noise.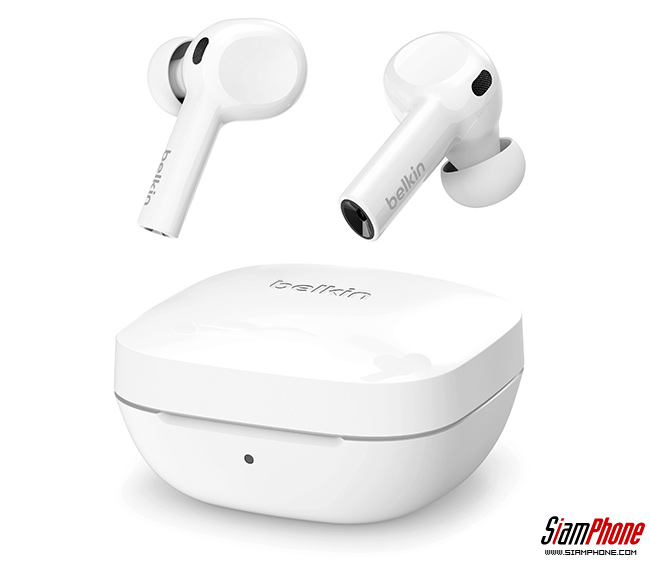 Additional features
The headphone case can be charged with a Qi wireless charger or via a USB-C port (15 minutes of charging can last for 2 hours).
The most comfortable to wear With a perfect design Without connection traces of materials And noise isolation Uniquely designed to fit ears of all sizes
IPX5 rated for protection against sweat and spray
The Belkin SOUNDFORM Freedom True Wireless Earbuds will be available approximately March / April 2021 at Belkin.com and participating stores worldwide.
Belkin BOOST CHARGE PRO 2-in-1 Wireless Charger Stand with MagSafe
Wireless charging stand BOOST  CHARGE PRO 2-in-1 Wireless Charger Stand with MagSafe This reduces the hassle of charging. The charging dock is designed and manufactured with a powerful magnet that is MagSafe compatible. Simply place your iPhone 12 device on the stand to securely connect charging. It works perfectly in both portrait and landscape mode.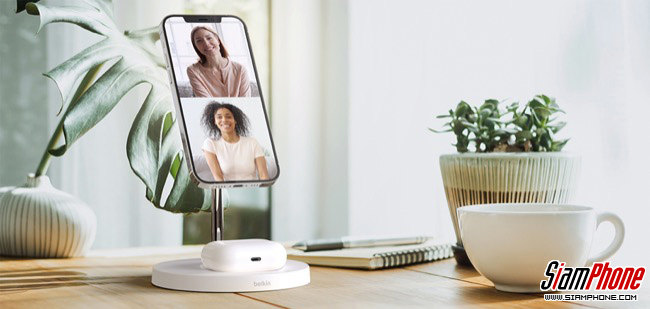 The charger also offers the fastest charging up to 15W when used with iPhone 12 mini , iPhone 12 , iPhone 12 Pro and iPhone 12 Pro Max There is also a charging dock that is compatible with AirPods Pro and AirPods wireless charging case (2nd generation) as well. And it looks premium, striking, modern, making it an elegant, eye-catching accessory when placed on any space. Can be in the office to the living room
For wireless charging stand BOOST CHARGE PRO 2-in-1 with MagSafe It will be available approximately March / April 2021 at Belkin.com, Apple.com and participating Apple Stores worldwide.
.