Mutineers win home series
Fabian Sieroka
June 15, 2020 / 3:42 p.m.

Reading time: 2 minutes
On the way to the final of the Call of Duty Minnesota Home Series, the Mutineers overcame all the top 3 teams. The win brought Florida the second win this year.

The Call of Duty League will be held in so-called home stands this season. Without the corona crisis, that would have meant home game tournaments in front of large fan gatherings. The name of the events remained, but was played on the Internet.
Mastered the difficult path
The Florida Mutineers had to deal with all the top teams in the current table in their tournament tree. The Chicago Huntsmen fell in the first round, followed by the Los Angeles guerrillas.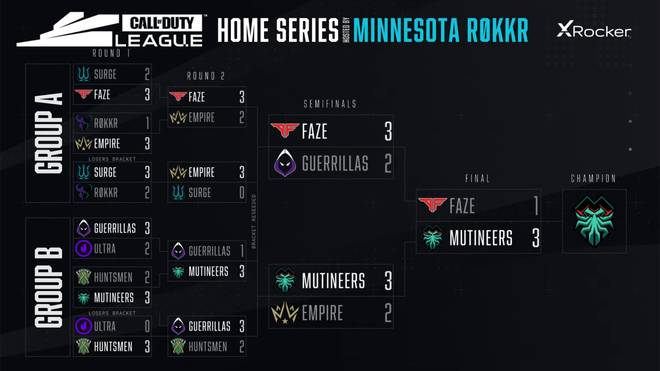 Dallas Empire was waiting in the semi-finals. There, Florida fell 1-2, but worked their way back to victory on the Rammaza Hardpoint map and finally won the series with a win in Search and Destroy mode.
The grand finale, on the other hand, was a little clearer. As in the previous tournament, Atlanta FaZe was lagging behind. Previously, the team around Chris "Simp" Lehr managed to pull his head out of the noose each time.
The Mutineers did not allow this and closed the sack in the fourth game. Joseph "Owakening" Conley ended up with 365 kills throughout the tournament and stood out among his strong performing team.
Next up is the Paris Legion home stand. From 19.06. It is again about important COD League points.