Yesterday the Golden State Warriors defeated the Orlando Magic 111-105. Curry broke out again. He made 14 of 26 shots, 10 of 19 three-pointers, 40 points, 8 rebounds, 5 assists and 4 steals. Since February, Curry is in hot form, averaging 37.8 points, 12.5 goals per game, and 7 three-pointers per game. All three statistics are the league's first in a single month.
In fact, it wasn't just in February. Curry has played 26 games so far this season and has made 131 three-pointers. The closest to him in the league is Lillard (95). If it weren't for the 72 games of the regular season, he would be able to hit his single-season record of 402 three-pointers set in the 2015-16 season. Curry has averaged 30 points per game so far this season, 56.1% from two points, 43.5% from three-pointers, and 93% from free throws. Curry, who will be 33 years old next month, is in a state comparable to the 2015-16 MVP performance. His data at the time was 30.1 points, 56.6% from two-pointers, 45.4% from three-pointers, and 90.8% from free throws.
With or without the Curry Warriors, the offense is completely two-dimensional. When he was on the floor, the Warriors' offensive efficiency was 112.5, almost equivalent to the league's 9th Celtics. When Curry was not on the court, the Warriors' offensive efficiency was only 99.7, worse than the league's bottom Cavaliers (104.0). .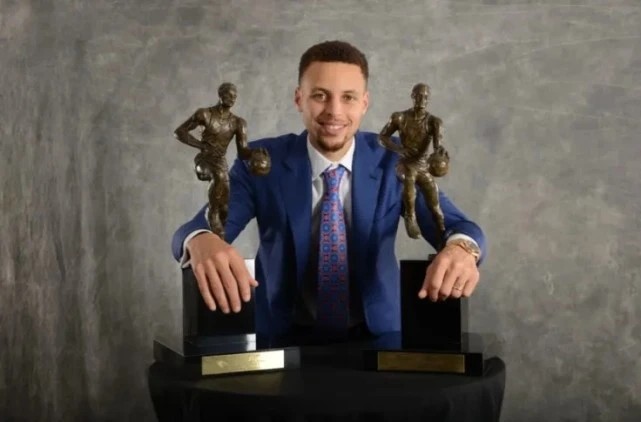 Curry's crazy performance will naturally make people talk about MVP competition. With the Warriors' current record (14 wins and 12 losses, eighth in the West), it is difficult for Curry to hit this award. How does he think about it? "Let the game do the talking, I won't be distracted by it. If I keep doing my job well enough, after the season, some things will come naturally."
No matter how far Curry is from his third MVP trophy, at least one thing is certain, this is one of the best periods in his 12-year career. "I feel very confident, I have found the rhythm, I feel great, and I want to be better, that is my goal."