"Short recovery time for mild patients… Proof of effectiveness"
Response to mutant virus using antibody platform
Target completion within 6 months of mutant virus clinical trial
Chairman Seo Jeong-jin "The claim of'poison to severe patients' is an irresponsible remark"
"We will be responsible for developing COVID-19 treatment"
Concerns about promoting the development of COVID-19 vaccine
Celltrion held an emergency press conference online on the 18th, and recently received conditional permission from the Ministry of Food and Drug Safety, and was supplied to medical institutions. I took the time to explain.
Celltrion Group Honorary Chairman Seo Jeong-jin, who declared his retirement last year, made an announcement after a long time and shared the details. Honorary Chairman Seo is said to be leading the development of treatments in a situation where the company does not have an office to complete the development of the treatment for Corona 19.
At the conference that day, Celltrion explained in detail the clinical results that had been conducted so far, and actively clarified concerns about the treatment effect. It also announced that it has a countermeasure against mutant viruses as well as existing Corona 19 by using an antibody platform. In particular, Chairman Seo said that Korea has technology sovereignty over diagnostic systems and treatments, but vaccine technology sovereignty remains a homework. The development environment is getting worse as time goes by, but he is also considering promoting vaccine development if necessary. It has officially expressed the possibility of Celltrion's development of a COVID-19 vaccine.
First, we clarified the allegations that Rekironaju had not secured statistical significance in clinical practice and the suspicion that it was not effective for mild patients. Seong-Hyun Kim, Head of Clinical Planning, Celltrion, said, "Since there are only 300 participants in phase 2 clinical trials, there may be questions about the number, but we have confirmed data consistency for all indicators through the clinical trial." This is not true, and it actually shortened the time it takes for clinical recovery by more than two days." Regarding this, Chairman Suh said, "This press conference is not an explanation, but to inform the people of the exact facts." "The claim that there is a statistical coincidence in the effect of Rekirona treatment is wrong. It cannot be a coincidence."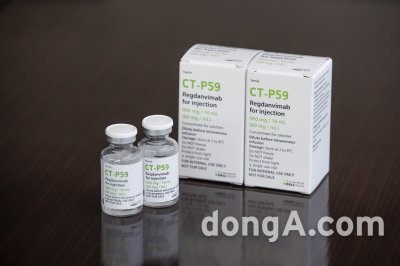 He pointed out that he was irresponsible for the claim that severely ill patients who received antibody therapy could become poisonous if infected with the mutant virus. The phenomenon of "antibody dependent enhancement (ADE)," in which the virus symptoms become severe due to antibodies, is a reaction that can occur only when special conditions are met, and stressed that no related side effects occurred during the experiment. Celltrion also prepared for mutant virus response. Announced. It is explained that 38 kinds of neutralizing antibodies are currently being secured, of which candidate antibody No. 32 has the ability to neutralize mutant viruses in the UK or South Africa. Accordingly, it started to develop a'mutation customized treatment' using antibody No. 32, and aims to complete the clinical trial within 6 months.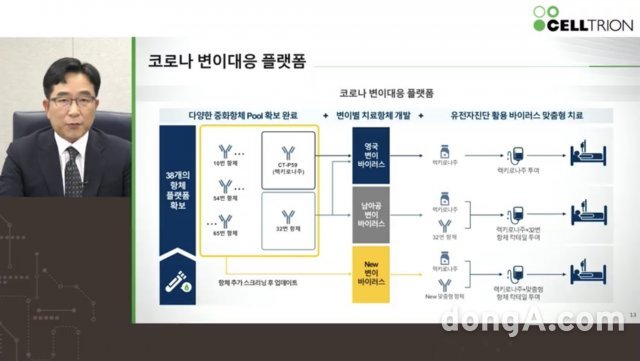 Kwon Ki-seong, head of the Research and Development Division of Celltrion, said, "There is growing concern about the mutant virus from the UK and South Africa, but Celltrion has a platform that can make therapeutic antibodies in a short time." We are assuming a mutation in South Africa, and we plan to quickly complete the clinical trial for antibody No. 32 and prepare for it." In addition, an additional 150 billion won will be invested in the development of a mutant virus treatment, which is expected to cost a total of 300 billion won. He said that although the government provided some support, it was not developed with government subsidies. In the case of overseas supply, he explained that inquiries are being received from some companies.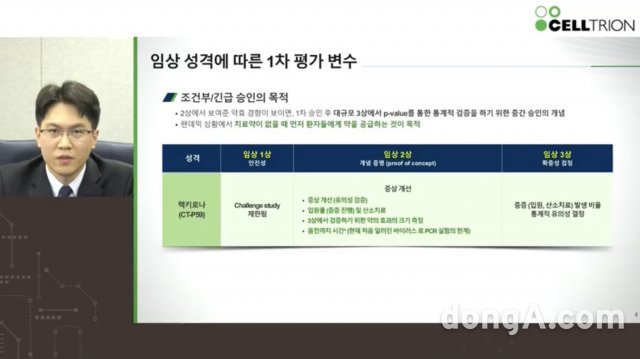 On the other hand, Celltrion started supplying Rekkirona to medical institutions on the 17th. Upon receipt of the supply application, the supply of the treatment is made. He said that the status of receipts could not be disclosed and should be confirmed with the Korea Centers for Disease Control and Prevention.
Emeritus Chairman Seo Jeong-jin said, "Although all other fields are handed down to juniors, the COVID-19 treatment development project is still involved, and the honorary chairman is to serve as a fire department in case of an emergency. "If there are more people who feel relieved by reducing the rate of severe exacerbation, they are satisfied with it." He added, "Ultimately, we hope that consumers will escape the fear of Corona 19 and return to their daily lives as soon as possible."
Reporter Min-beom Kim of Dong-A.com [email protected]
Close window
You recommended the article
Celltrion evolves in the controversy of'Recyrona'… Honorary Chairman Seo Jeong-jin "We will respond to the mutant virus"
Best Recommended News