In this GPFans Recap we take you through the most read Formula 1 news of today. Below you will find the most discussed topics from the royal class of motorsport, bundled in one article. This way you will be fully informed of all developments within a few minutes.

Today including Bernie Ecclestone who has made some striking statements about Lewis Hamilton† The former Formula 1 owner thinks, among other things, that Mercedes-team boss Toto Wolff has had it a bit with the seven-time world champion. In addition, Pirelli has made an interesting disclosure about the porpoising and Damon Hill has praised it Max Verstappen† You can read this and more in this new GPFans Recap.
Ecclestone: 'Wolff is getting tired of Hamilton'
Bernie Ecclestone thinks he knows that Mercedes team boss Toto Wolff is starting to get a little done with Lewis Hamilton. According to the former owner of Formula 1, the seven-time world champion does not seem to be concerned that things are not going so well at the moment. "Lewis doesn't seem to mind losing," the flamboyant Briton says, among other things. "That's not for him. He has a competitive nature, but in my opinion he accepts losing a little too easily." Read the whole story here.
Pirelli considers itself lucky with 18-inch tire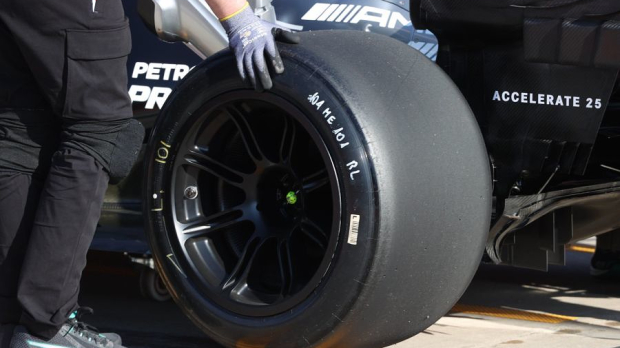 Pirelli CEO Mario Isola has revealed that today's Formula 1 bounce could have been much worse had they not switched from 13-inch tires to the larger 18-inch tyres. "It should be clear that with the higher sidewall of the 13-inch tire, the bounce effect might have been even greater," it sounded. "Because then you have a sidewall that is much larger and therefore acts as a kind of suspension." Read the whole story here.
Wolff targets Verstappen and Leclerc
Mercedes team boss Toto Wolff thinks Max Verstappen and Charles Leclerc are more bothered by the bouncing of the cars than they are telling the cameras. In addition, the Austrian does not understand why the Silver Arrows are thought to be trying to put pressure on the FIA ​​to push through changes. "I got angry there for two reasons," he said at the much-discussed team boss meeting in Canada. "Firstly, we were accused of tampering with the FIA ​​as my adviser is now the Executive Director. Secondly, I saw the team bosses trying to influence their drivers by telling them that porpoising is not a health problem." Read the whole story here.
Hill praises Verstappen
Damon Hill is a big fan of Max Verstappen and enjoys the way the Dutchman can fully focus on racing. Everything else doesn't matter to him, said the 1996 world champion. "Max is a true racer. He just wants to get in the car, win races and then go home and live his life," he said. "He's incredibly smart, and he's always impressed me with his maturity." Read the full story here.