KOMPAS.com – Spread corona virus globally, it is still increasing day by day.
Launch data from the page Worldometers, until Wednesday (9/9/2020) morning, total cases Covid-19 in the world there were 27,715,318 (27.7 million) confirmed cases.
Of these, 19,802,301 (19.8 million) patients have recovered, and 900,753 people have died.
Until now, there are 7,012,264 active cases, with details of 6,951,944 patients with mild conditions and 60,320 in serious conditions.
Also read: A series of Regional Heads in Indonesia who are Positive Covid-19
Here are 10 countries with the highest number of Covid-19 cases:
1. United States of America, 6,509,590 cases, 193,938 people died, the total recovered 3,786,679.
2. India, 4,367,436 cases, 73,923 people died, the total recovered 3,396,027.
3. Brazil, 4,165,124 cases, 127,517 people died, the total recovered 3,397,234.
4. Russia, 1,035,789 cases, 17,993 people died, a total recovery of 850,049.
5. Peru, 691,575 cases, 29,976 people died, total recovered 522,251.
6. Colombia, 679,513 cases, 21,817 people died, total recovered 541,462.
7. South Africa, 640,441 cases, 15,086 people died, total cured 567,729.
8. Mexico, 637,509 cases, 67,781 people died, total recovered 446,715.
9. Spain, 534,513 cases, 29,594 people died.
10. Argentina, 500,034 cases, 10,405 people died, total cured 366,590.
Also read: Looking At How Ebola Is Helping Africa Cope With The Coronavirus …
Indonesia
A resident who is not wearing a mask passes in front of a mural containing a message to alert the spread of the Corona virus in the Tebet area, Jakarta, Tuesday (9/8/2020). Data from the Task Force for Handling COVID-19 as of Tuesday (8/9/2020) in five districts / cities that are recorded to experience increased risk, so that currently there are 70 city districts with high risk from last week's 65 regions. BETWEEN PHOTOS / M Risyal Hidayat / hp.
Corona virus cases in Indonesia have also been recorded to have increased, both in the number of cases, recovered, and those who died.
Until Tuesday (8/9/2020) at 12.00 WIB, positive cases of Covid-19 had increased by 3,046. So that the current number is 200,035 people.
Meanwhile, for recovered cases, there were also an additional 2,306 people.
The addition also brought the total number of patients who had recovered to 142,958 people.
However, the number of patients who died from Covid-19 infection also increased by 100.
So, the number of patients who died has now reached 8,230 people.
Also read: WHO Affirms Covid-19 Vaccine Will Not Be Available Before the End of 2021
Brazil
The country of Samba, Brazil, recorded 14,279 new confirmed cases of the corona virus in the last 24 hours.
Quoting Al Jazeera, the addition brought the number of cases in Brazil to more than 4.1 million.
The health ministry, which released the data, also said there were an additional 504 new deaths.
Thus, the number of deaths due to Covid-19 became 127,464 cases.
Also read: Obesity and the High Death Rate from Corona Virus in the US …
English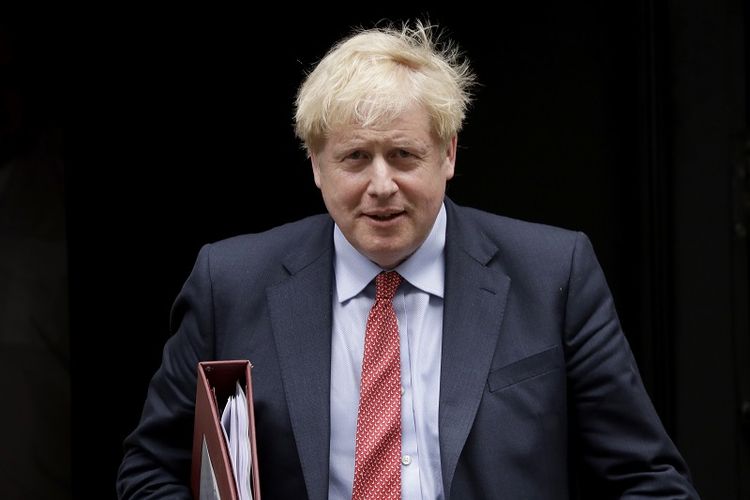 British Prime Minister, Boris Johnson.
Still from the same source, Britain will tighten rules on social gatherings amid fears of rising infection rates, especially among young people.
This was stated by British Prime Minister Boris Johnson.
UK legislation will change from next week to reduce the number of socially able people from 30 to six, with a few exceptions.
The British government has also launched a new public information campaign entitled "Hands. Faces. Space".
The campaign launch is intended to emphasize the importance of washing hands, wearing masks and social distancing.
Also read: Some Notes on the British Recession …
Jordan
Flights at Jordan's main airport have reopened after a nearly six-month closure to stem coronavirus cases.
The Fly Jordan plane carrying 141 passengers from Istanbul landed at Queen Alia Airport near Amman on Tuesday (9/8/2020).
It will also be the first scheduled commercial flight to arrive since Jordan closed airports and suspended international flights in mid-March.
To note, the restrictions have hit Jordan's main tourism industry.
In a normal year, 5 million visitors come to Jordan. Tourism generates 14 percent of GDP and employs around 100,000 people.
Also read: Covid-19 and a series of regions implementing curfew …
Canada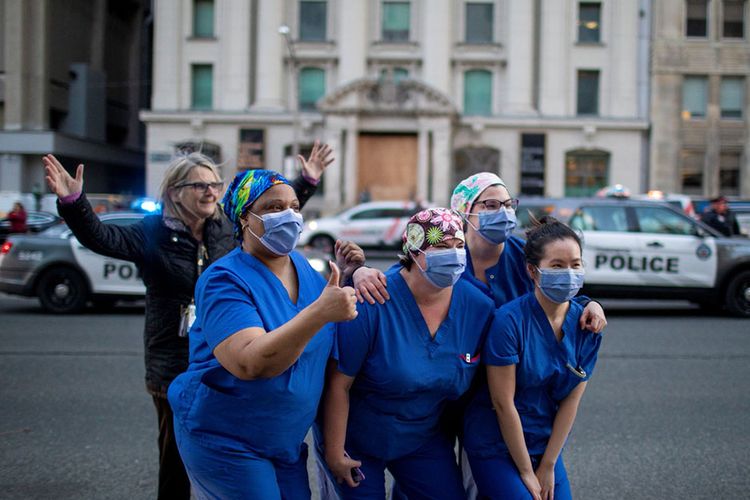 Medics take a photo together as Toronto Police and frontline city responders pay tribute to health workers along University Avenue as the number of cases of the coronavirus disease (Covid-19) continues to increase in Toronto, Ontario, Canada, USA, Sunday (19/4/2020) ). Based on data from Johns Hopkins University, until Tuesday (4/21/2020), the US was still the country with the highest Covid-19 cases in the world, reaching 787,794 with 42,362 deaths.
Canada is seeing an alarming increase in the number of people infected with the coronavirus as schools across the country begin to reopen.
Chief Public Health Officer Theresa Tam said an average of 545 new cases had been reported each day over the past week, up from around 300 in July.
Some of the 10 provinces have started reopening schools this week for the first time since last March.
Quebec, which conducted face-to-face schools in the last month, has reported several cases of Covid-19.
To note, until Tuesday (8/9/2020), Canada has recorded a total of 132,142 cases of Covid-19 and 9,146 deaths.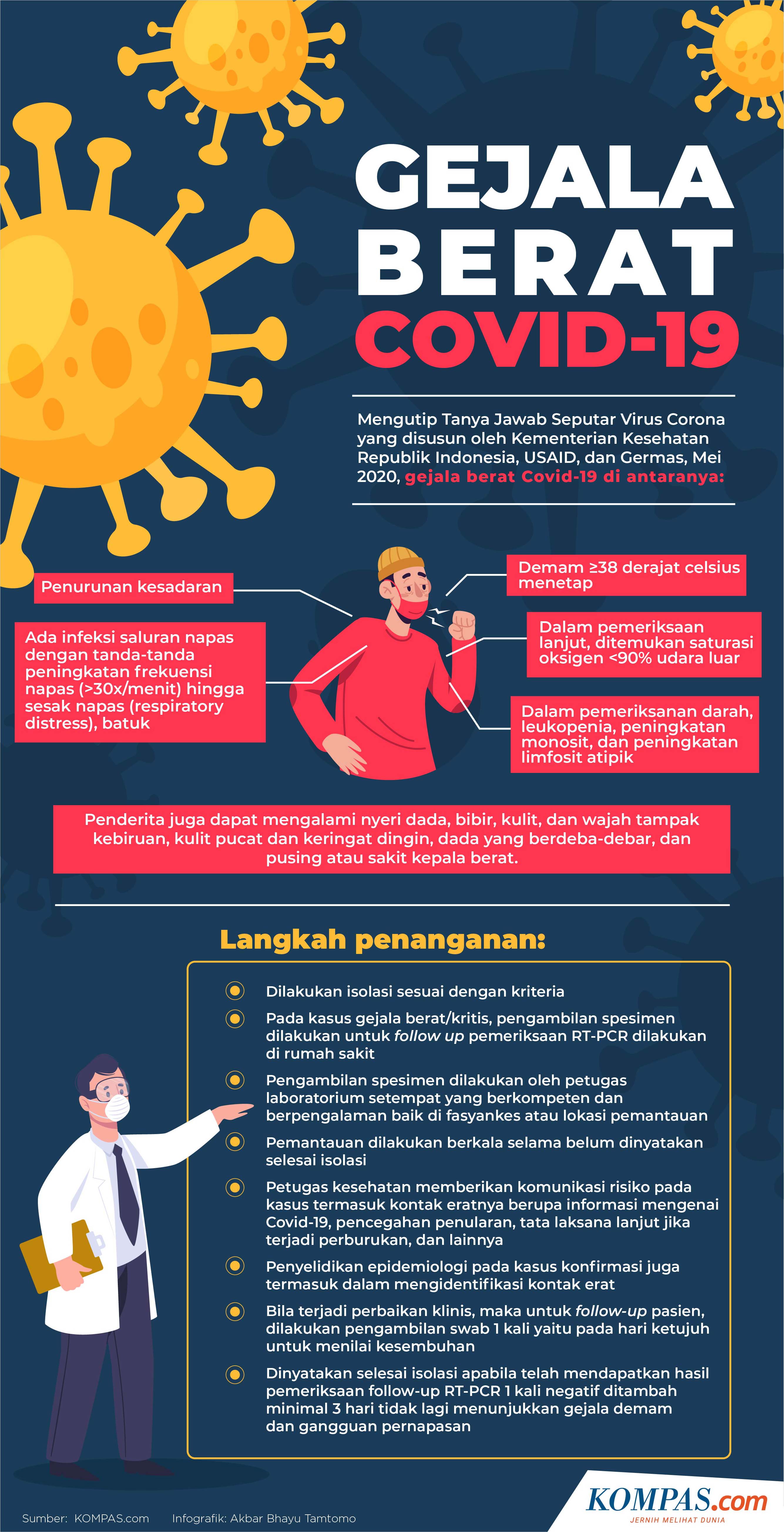 Infographic: Severe Symptoms of Covid-19
.