After the patients of Berlin and London, the patient of São Paulo? A man living with HIV since 2012 seems to be showing signs of functional recovery after 15 months of therapeutic break in his antiretroviral treatment. Even if it is too early to say, this case draws the attention of specialists because it is the first time that remission is considered, if not confirmed, without being accompanied by a stem cell transplant .
So far, only two people have been reported cured of their HIV infection. The first, known as "Berlin patient" and then under his real name Timothy Ray Brown, has not shown any traces of HIV in the body for 13 years. The second case, dubbed the "London patient," still has no detectable virus in his body after three years of antiretroviral therapy.
In these two cases, the patients had received a bone marrow transplant following leukemia and lymphoma respectively, and after receiving chemotherapy to eliminate their cancerous immune cells. The stem cells came from a donor with a rare genetic mutation known as CCR5-delta-32, which stops HIV from infecting CD4 cells.
The SPARC-7 study
Dr. Ricardo Diaz of the University of São Paulo in Brazil presented this case at the AIDS 2020 virtual conference. The patient was part of the cohort of the SPARC-7 trial which aimed to reduce the size of the reservoirs of HIV, thanks to different combinations of ARVs. Participants were adults with HIV who were on their first antiretroviral treatment, with an undetectable viral load for more than two years and with a CD4 nadir greater than 350 cells / mm3.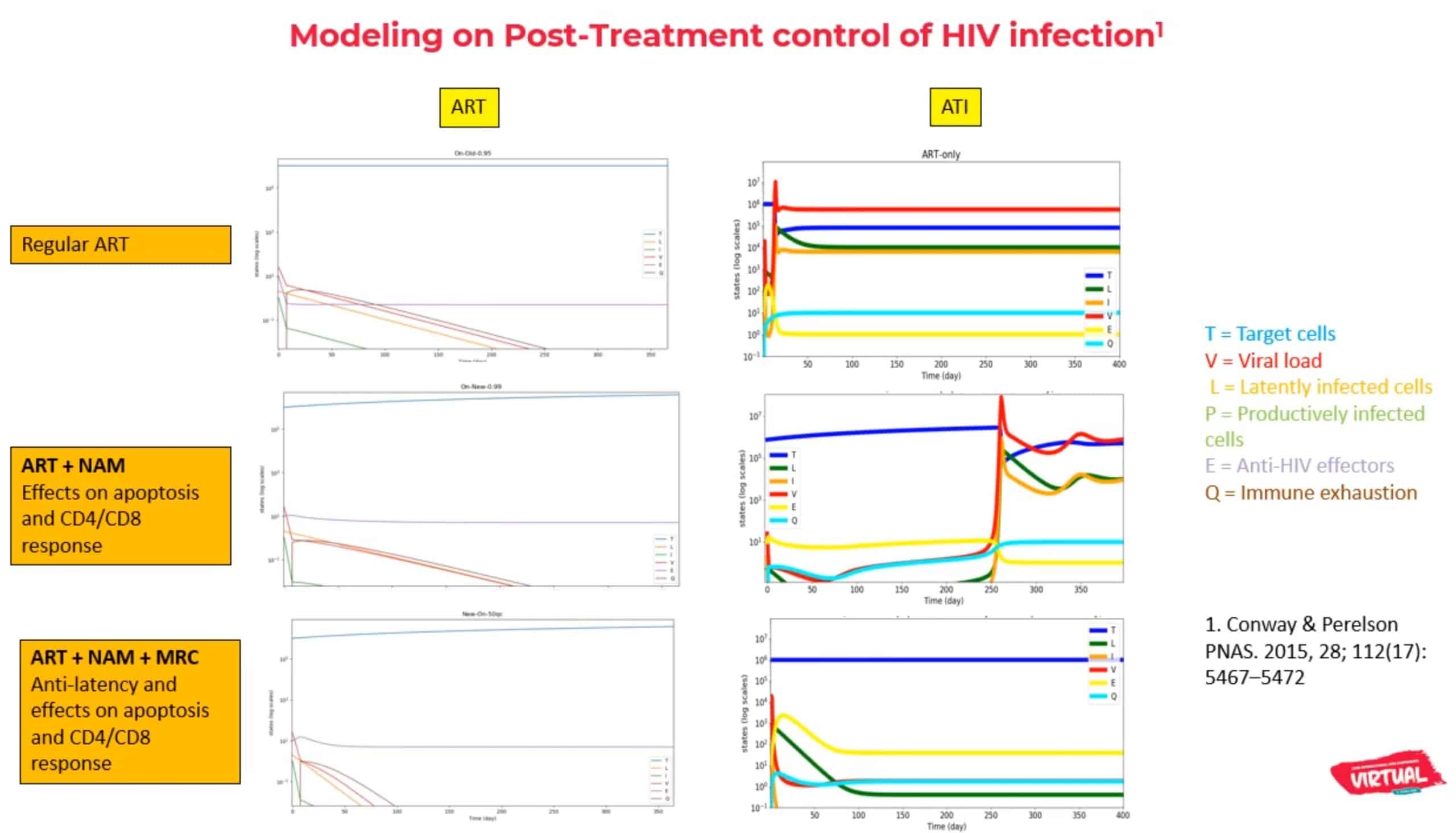 The 35-year-old Brazilian patient who now appears to be in remission has been HIV positive since October 2012. His CD4 count was then at its lowest recorded (372 cells / mm3) and his viral load was more than 20,000 copies / mL. He received treatment two months later, based on the compound of efavirenz (Sustiva®), zidovudine (AZT) and lamivudine (3TC). In 2014, AZT was replaced by tenofovir disoproxil fumarate (TDF).
During the trial, the patient and 4 other participants received two additional ARVs, the dolutegravir integrase inhibitor (Tivicay®) and the maraviroc entry inhibitor (Celsentri®), in addition to their usual triple therapy, twice daily for 48 weeks. In addition, these five patients received 500 mg of nicotinamide, a water-soluble form of niacin, vitamin B3. Nicotinamide is used for HIV by multiple mechanisms. Available as an inexpensive oral supplement, nicotinamide is currently being studied as an anti-cancer treatment due to its immunostimulatory properties.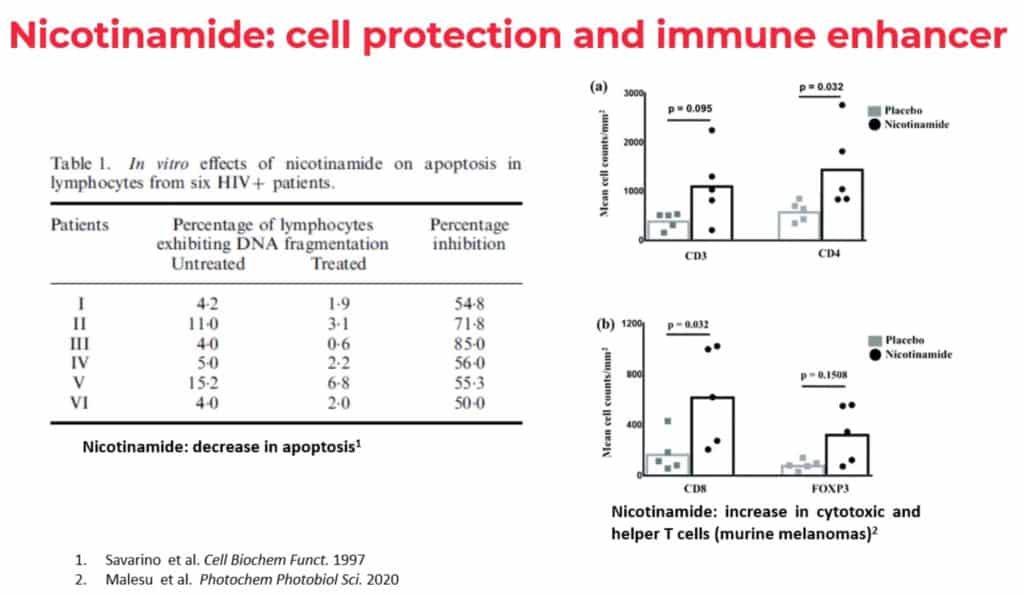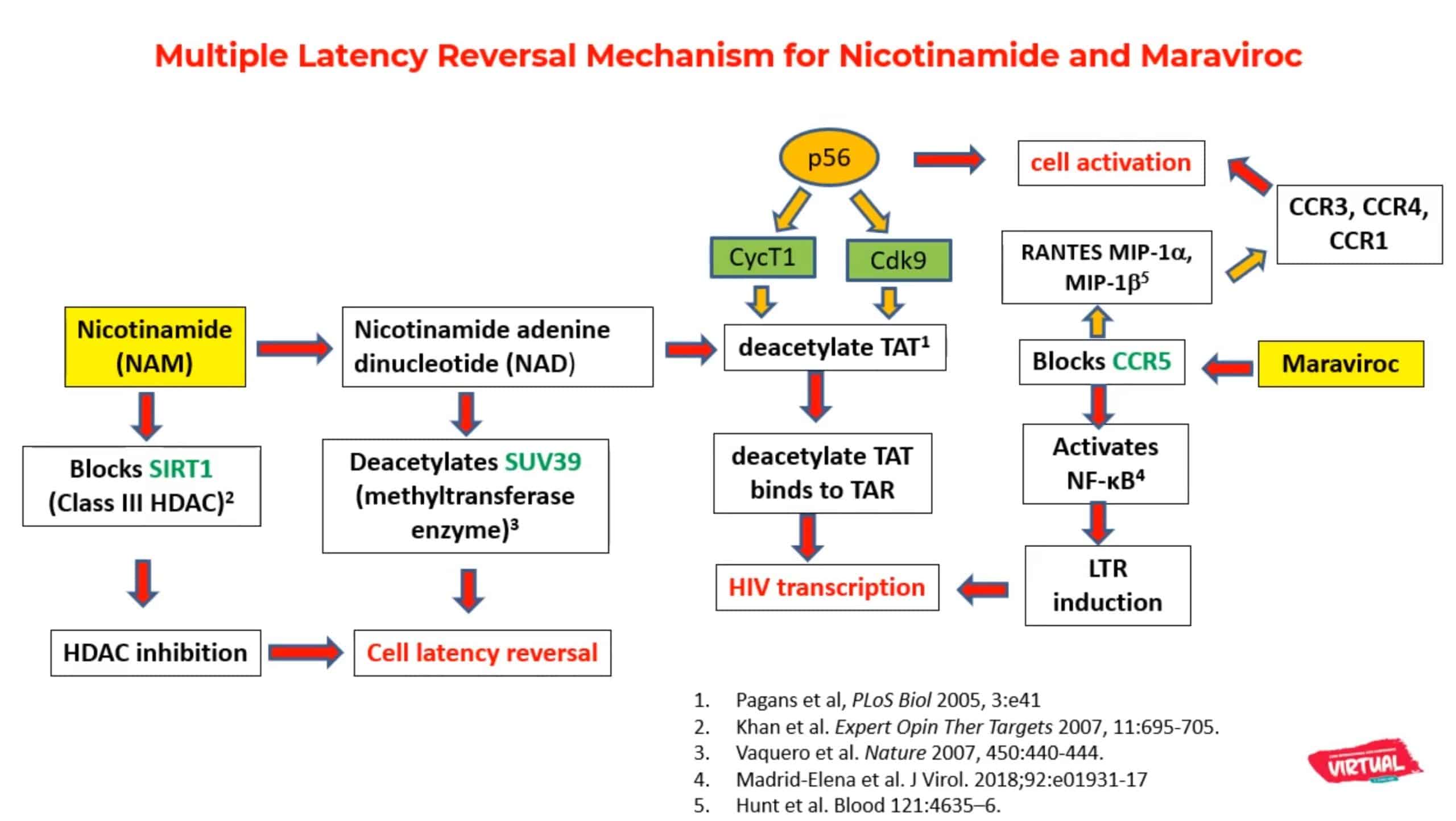 The participants then returned to their usual ARV treatment protocol, before completely stopping their treatment under close supervision.
The man enrolled in the clinical trial in September 2015 and began the intensified regimen with nicotinamide. At the end of the trial, the other four people in the study did not experience functional remission.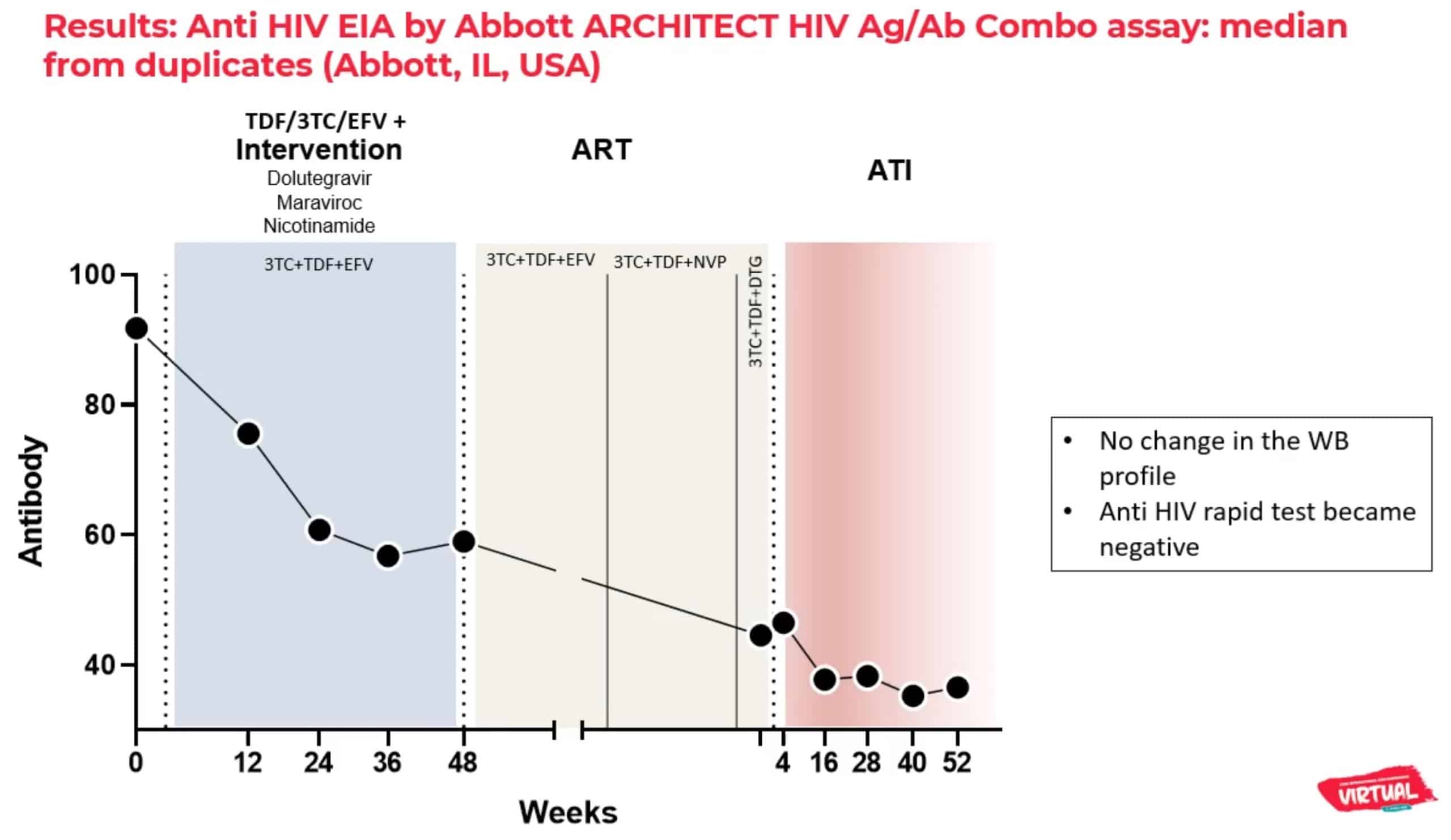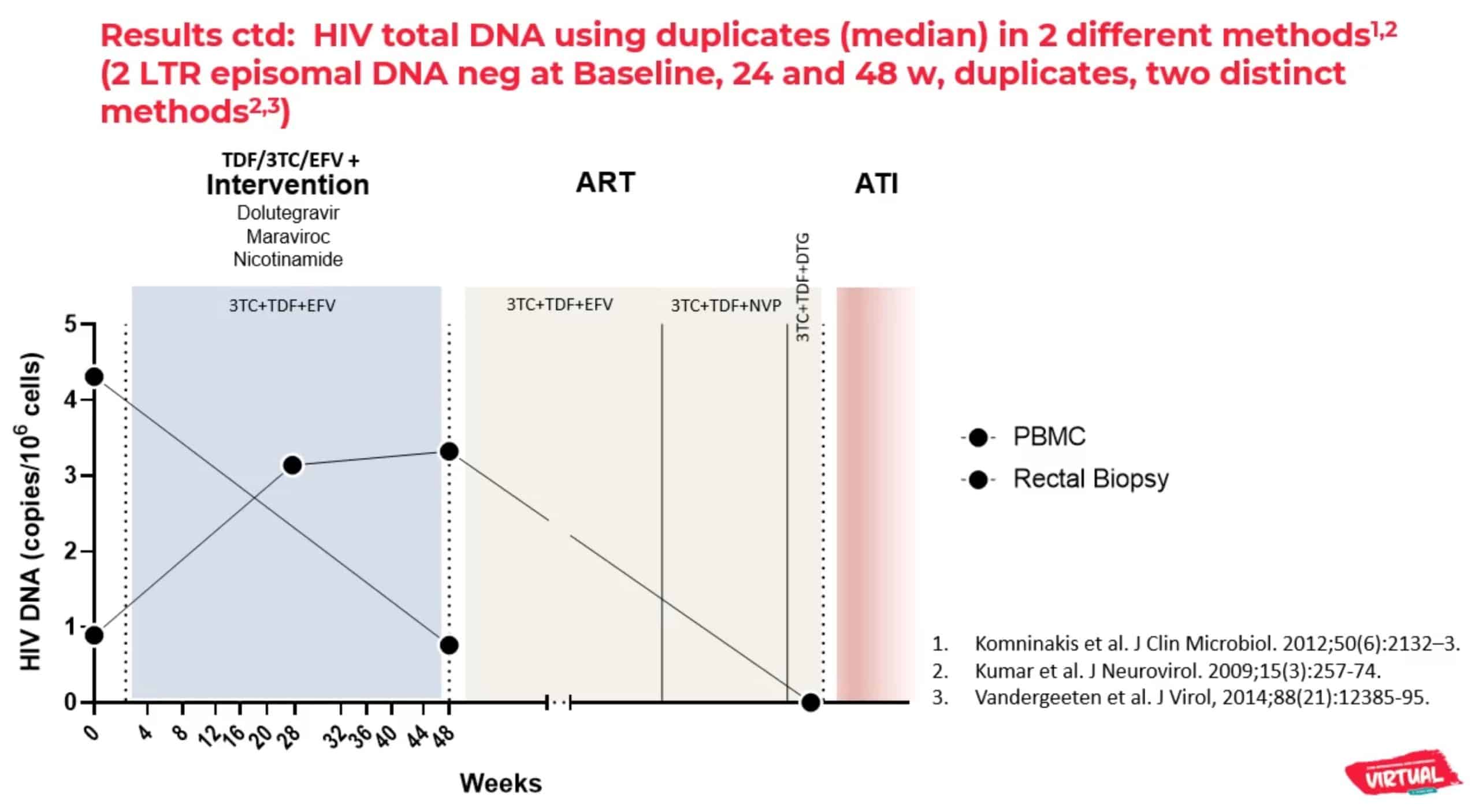 The patient in remission is the only one among the 30 total participants of the study to have experienced peaks of low-level viral replication during his experimental treatment (at weeks 16 and 24), but he is the only one whose viral load remained subsequently undetectable, and in whom no trace of HIV DNA is detectable in mononuclear peripheral blood cells (PBMC).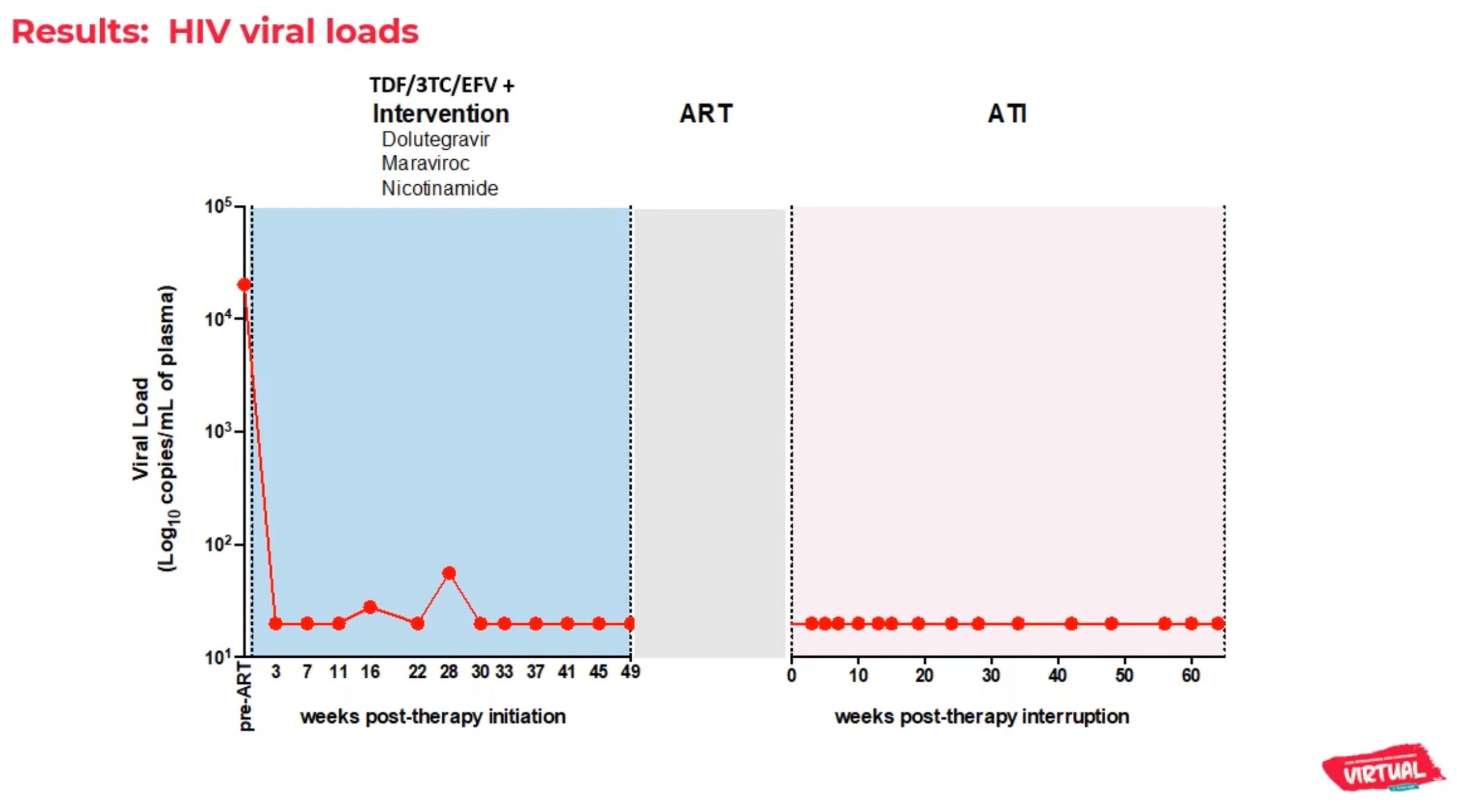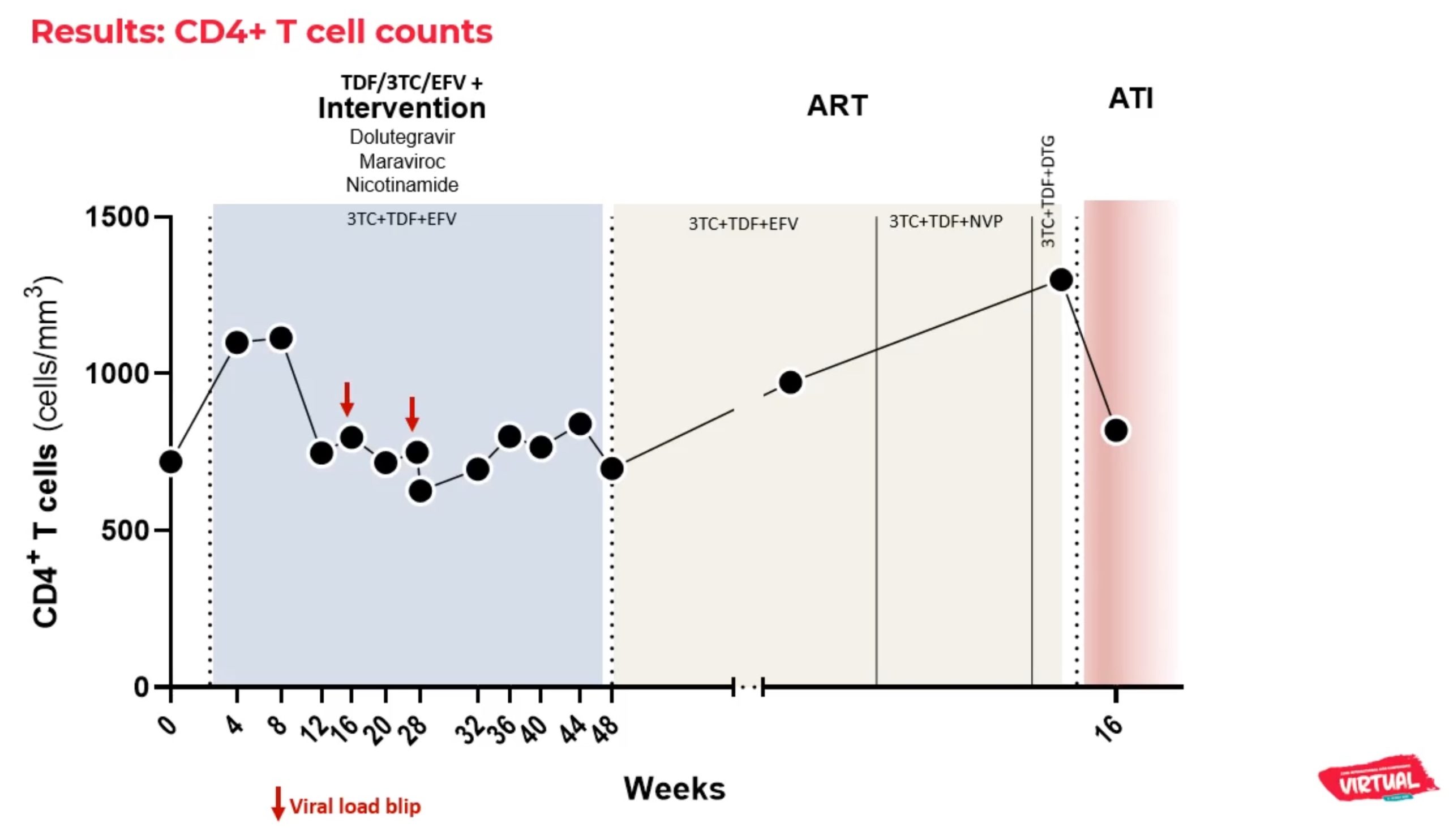 Again, it is difficult to speak of a cure so early, we have seen the virus reappear up to 2 years after remission in directly comparable cases. And the causes of this remission are not yet known. We cannot yet speak of a healing case.
A case of controller after treatment?
This case recalls those of the ANRS iVISCONTI study, which used samples taken from HIV-infected patients controlling the infection several years after the interruption of antiretroviral treatment. The researchers observed intact archived viral forms in their cells, therefore capable of replicating, in proportion and in quantity equivalent to those observed in people still on antiretroviral treatment initiated at the start of the infection or in subjects naturally controlling the 'infection. Scientists therefore concluded that remission is therefore possible in certain individuals infected with HIV for long periods of time (11.8 years as a median in this study) despite the presence of genetically intact virus.
These studies allow us to envisage, eventually and once these mechanisms are better understood, periods of functional remission for people living with HIV, why not after having "emptied" the reservoirs with HAART. True healing for all people living with HIV does not yet appear on the agenda.
Bibliography
The first long-term remission of chronic HIV-1 infection without myeloablation?
Ricardo Diaz, UNIFESP, AIDS 2020.
In-depth characterization of full-length archived HIV genomes in long-term post-treatment and natural HIV controllers (ANRS CODEX/iVISCONTI Cohort)
Véronique Avettand-Fenoel (veronique.avettand@aphp.fr), Paris-Descartes University, Inserm, CNRS, Cochin Institute, Necker Hospital – Sick Children, AP-HP, AIDS 2020