After the targeted killing of top Iranian general Ghassem Soleimani, doubts about US President Donald Trump's reason for the controversial operation grow.
Secretary of Defense Mark Esper said in an interview on CBS that he had no concrete plans to attack US embassies in the conflict area.
Trump had told Fox News broadcaster Friday night that the embassy in Baghdad, the capital of Iraq, was "likely" to be attacked. Then the Republican added: "I can reveal that I think it would have been probably four messages."
The US president justified the killing of Soleimani on January 3, 2020 in Baghdad with an imminent threat to Americans. This would have made the operation a legitimate counterterrorism operation from the US perspective. However, the US Democrats raised doubts about the rationale and criticized that Congress had not been consulted beforehand.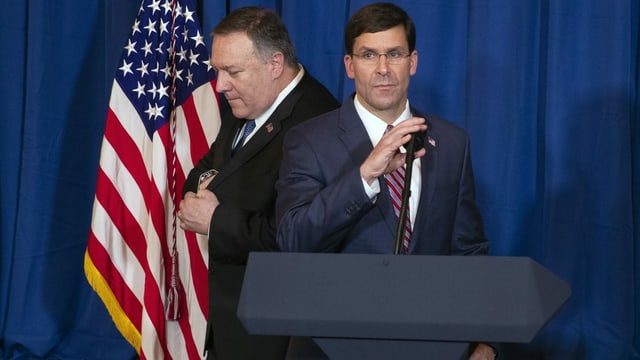 Esper emphasized that Trump did not provide any specific evidence regarding the four U.S. embassies, but spoke of a possibility. He shared the President's opinion. "My expectation was that they were targeting our embassies." He added: "We had information that within a few days there would be an attack that would be widespread, in other words, more than one country. »
Trump's security advisor Robert O'Brien also answered evasively on Sunday. O'Brien was asked on ABC TV why the embassies concerned had not been alerted and evacuated if there was a threat. He replied: "We will not run away every time someone threatens us."