With The Batman, director Matt Reeves brought Gotham City to life, a dark and violent city plagued by crime. Gotham City draws aesthetic inspiration from New York at a time when the city had a high crime rate.
In the new movie The Batman adored by the press with excellent reviews, the Gotham City setting looms almost as large as Batman. As Robert Pattinson explains at the beginning of the film with his dramatic superhero voiceBatman's power comes from fear. Gotham City is plagued by crime with its dark alleys and its disused train stations teeming with criminals.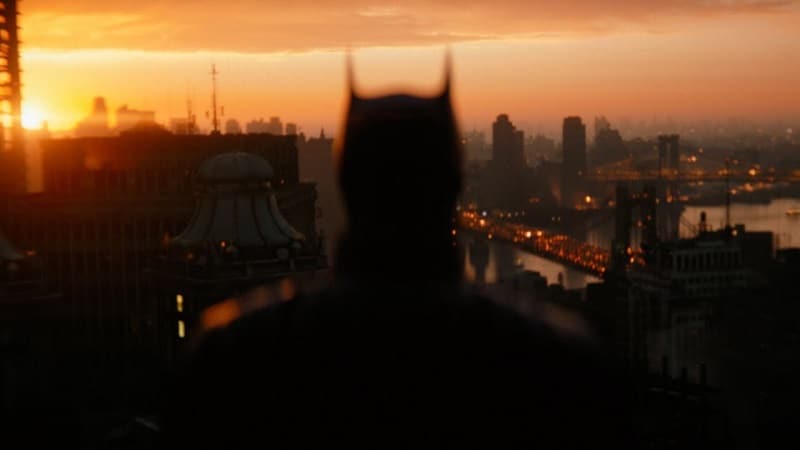 Aesthetically, Gotham looks like a modern version of New York, but much darker. Indeed, many elements of the film are reminiscent of the economic capital of the United States. Between the architecture, the dam, the newspapers, the magazines and the accent of the characters, everything makes one think of New York. Only here, the version of New York portrayed by The Batman corresponds to a time when criminal rate was very high.
In The Batman, Gotham City is a version of New York from the 1970s-1980s
Since the 1990s, the crime rate is down in New York. There are fewer and fewer murders and shootings in the city of 8 million people. The New York police are also pleased with these positive results compared to other American cities such as Chicago, which has seen its crime explode.
To create Gotham from The Batman, Matt Reeves was inspired by New York in the 1970s-1980s. At that time, the mafia dominated the city's economic infrastructure. Times Square in Manhattan was even a particularly dangerous district, not to mention that corruption was rampant among the police. This is reflected well in The Batman. Matt Reeves is also based on Chicago to imagine his own version of Gotham.
In reality, The Batman was not filmed in New York. Matt Reeves used a few drone shots over New York, but the majority of the film was shot in the studio. Robert Pattinson who stole too many socks on set actually revealed that 90% of the film was shot in studios in Leavesden, England. Some outdoor scenes were also filmed in the UK and more specifically in Liverpool and Glasgow. New York's skyscrapers were obviously created with CGI.
Source : Gizmodo