Google Street View it is a service of the Mountain View company that seems obvious to us. We have used it many times during our days (for example on vacation), but despite covering many areas it is not available everywhere.
This pushed Reuben Pillay, citizen of Mauritius, to create its own version thanks to the use of a drone DJI Phantom 4 Pro. Its "service" it is available for free thanks to the ReubsVision website thus allowing the population (1.3 million inhabitants) and tourists to enjoy breathtaking views.
According to what told by Pillaydespite the relatively modest size of the island (around 2000 square kilometers) it took a year and a half to complete its staff Google Street View of the Mauritius. The weather has in fact conditioned the ability to capture images with the drone even if getting around the island is about an hour and a half.
However, the user managed to complete his mission. This allowed to have available 360 ° images of the whole coast of the island as well as some images of the interior. In all there is talk of over 220 high resolution photos and each photograph took about 10 hours of work.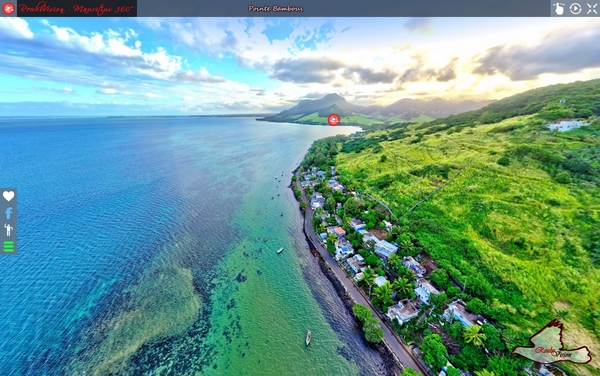 The desire to create the his Google Street View it also prompted him to learn how to make a website where he could show off photographs. It is the first website created by Pillay thus requiring additional effort. The need to stay home because of the health emergency for COVID-19 has helped with this mission. Why do it? "All I want for now is for people to discover my island and I hope it will bring tourists here once our airspace is reopened" he has declared.
.