Photo: Roskosmos
It is planned to start operating the station in 2035
The station on the Moon will be created in three stages. The process will take about 14 years. The station will be uninhabited.
Roscosmos and the Chinese National Space Agency have presented a project for a joint lunar base. Countries are going to build it by 2035. The station will consist of at least nine buildings and will be uninhabited, writes BBC.
The station will be built in three phases: exploration, construction and operation.
At the first stage of exploration, which will last until 2025, it is planned to send six research vehicles to the moon (three Chinese – Chang'e-4, Chang'e-6, Chang'e-7 and three Russian – Luna-25, Luna-26, Luna-27). The specialists will also determine the place where the base will be erected.
The second stage, experts estimate, will take four years – from 2026 to 2030. It will involve the Chang'e-8 and Luna-2 vehicles.
And at the third stage, which will last five years, it is planned to bring down all the main facilities of the station and start its operation.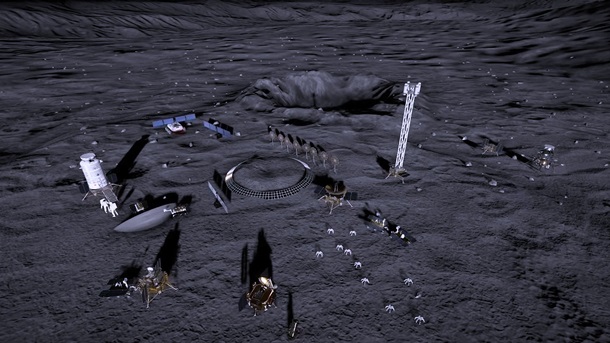 Roscosmos
The lunar base will consist of a telecommunications, energy, laboratory, technological, research module, an observation and communication module with the Earth, a command center and a runway.
Meanwhile, NASA showed rocket to fly to the moon… It is planned to launch the SLS launch vehicle on its first mission to Earth satellite later this year.
We also wrote that SpaceX will launch a satellite to the moon under contract with Dogecoin. The launch of the ship by the Canadian company Geometric Energy Corporation is scheduled for the first quarter of 2022.
News from Correspondent.net in Telegram. Subscribe to our channel https://t.me/korrespondentnet
.