A French automaker's board of directors could be held on Sunday, while its CEO is still detained in Japan.
Subscribers article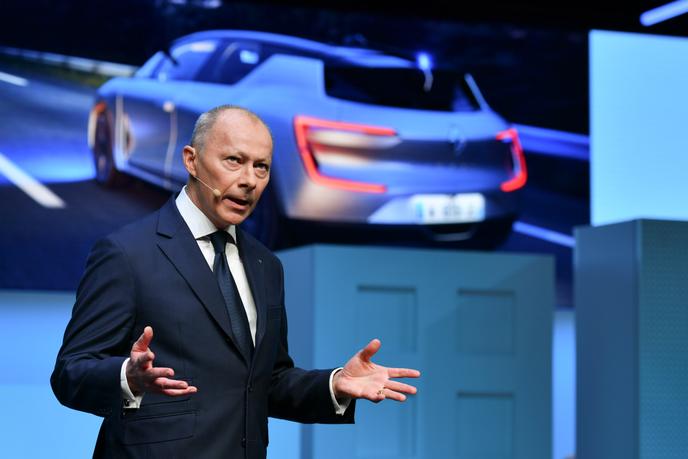 It was urgent to act. While the detention of Carlos Ghosn was confirmed, Tuesday, January 15, by the Japanese judicial authorities for three charges of fraud, the board of directors of Renault must find quickly a replacement to his "CEO prevented". "The priority is no longer Carlos Ghosn, it's the Renault company," alert a source close to the constructor.
Read also
The request for release of Carlos Ghosn once again rejected
This could take place as of Sunday, January 20, according to several media. The company must then convene its board of directors to examine the candidates for Mr. Ghosn's estate. On Tuesday evening, however, no official summons had yet been sent to the administrators. So far, organizing a Renault board on a Sunday was extremely rare.
According to Le Figaro, before this council, Emmanuel Moulin, the chief of staff of Bruno Le Maire, the minister of the economy, and Martin Vial, the boss of the Agency of the participations of the State, were expected, Wednesday in Tokyo, to discuss with the various actors of the Renault-Nissan file.
Read also
Ghosn case: Nissan CEO says "absurd" conspiracy theory
Objective: to prepare the minds for the appointment of a new president, while Hiroto Saikawa, the CEO of Nissan, in an interview with Echoes, extended the hand to Renault, confirming the importance of the alliance between the two manufacturers and rejecting the question of capital balance.
Promote two-headed governance
"This trip was planned for several days, confirms a source at Bercy. This is a continuation of the contacts that the Minister and the teams have had for several weeks. We follow Renault's daily situation at the highest level. The state fully assumes its role of reference shareholder. "
Article reserved for our subscribers

Read also
«Renault must dismiss Carlos Ghosn from his position as CEO»
If the state, the largest shareholder of Renault with 15.01% of the capital, has long supported Mr. Ghosn, he set himself a " deadline " mid-January. "We will have to change our stance on keeping Mr Ghosn as CEO prevented if he is kept in prisonwere confiding in mid-December at Bercy. This does not change our view of the presumption of innocence with respect to the leader. " Since then, the situation has been clarified. "As the weeks passed, the majority of the board of directors agreed to turn the page Ghosn", raise a source.