Sony start collecting pre-orders Days goone in the PlayStation Store, however, for the only edition available now - extended - it asks for a record 5099 rubles. At the moment it is the most expensive game in the digital store.
On the rise in price of the April news it became known this afternoon, when the St. Petersburg store Gamebuy informed the recommended price for retail stores - 4490 rubles. Then the information was confirmed by M.Video, although the Russian PlayStation office declined to comment on the cost.
The description of the extended edition says that it includes several bonuses such as a soundtrack and artbook, as well as skins for a motorcycle, a dynamic theme for PS4 and the skill of an amateur mechanic. No major additions.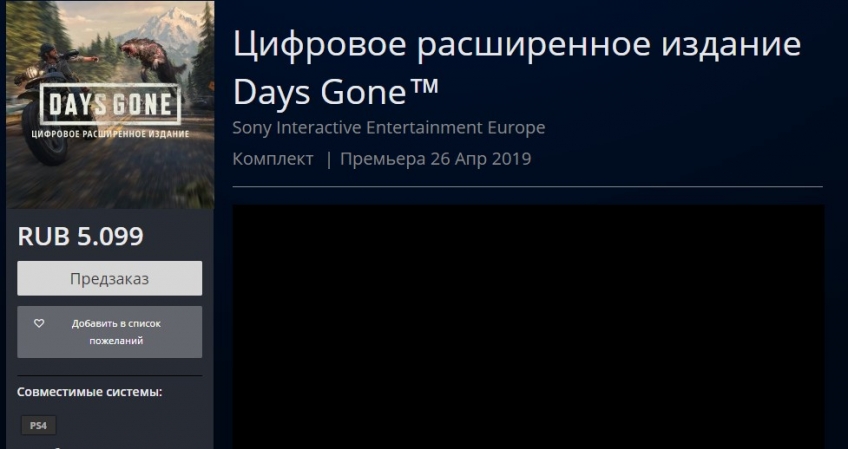 It is noteworthy that in the European PlayStation Store is also available only an extended edition for 80 euros (6099 rubles) - 10 euros more expensive than the standard edition for the region.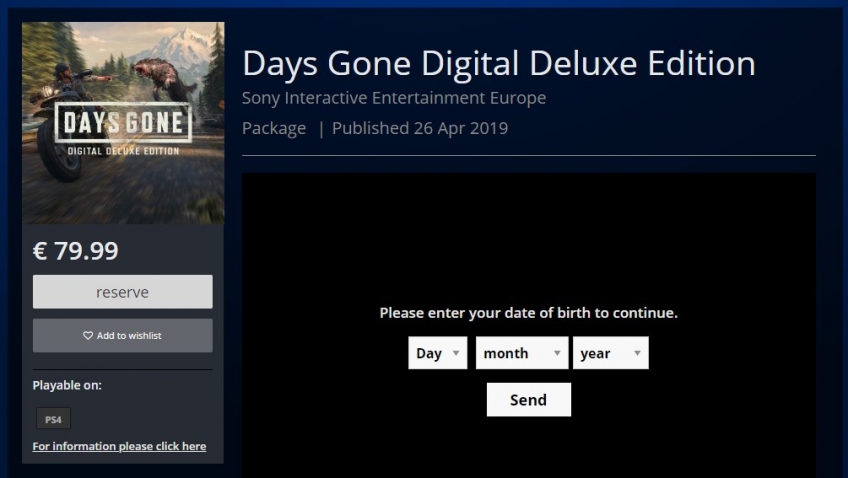 German PS Store
In the American store, there is also a standard one, but this does not guarantee its appearance in the European region, since last year Sony had already released the game in Europe only in an expanded edition - Detroit: Become Human. However, it was sold at the price of the standard edition, although it included an additional game (Heavy Rain) and other nice bonuses like the soundtrack.
Exit Days Gone will be held on April 26.