According to the latest report of the African Development Bank, East Africa is the most dynamic region of the continent, while Southern Africa is lagging behind.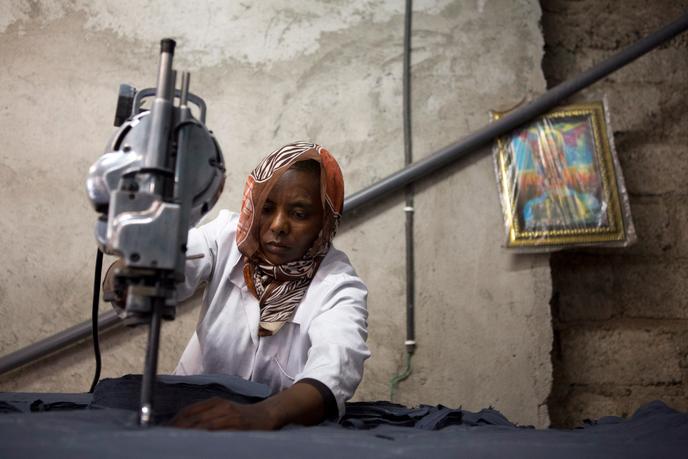 Economic growth is growing in Africa, but it is insufficient to reduce unemployment and poverty, says the African Development Bank (ADB) in its "Economic Outlook 2019," published Thursday, January 17. According to his estimates, growth in the continent reached 3.5% in 2018 (compared to 3.6% in 2017) and is expected to rise to 4% in 2019 then to 4.1% in 2020. "The situation on the continent is good. Africa's overall economic performance continues to improve "says AfDB President Akinwumi Adesina, quoted in the report.
East Africa draws the continent's economy, with growth of 5.7% in 2018 and forecasts of 5.9% in 2019 and 6.1% in 2020, followed by North Africa ( 4.3%, 4.4%, 4.3%). West Africa is average (3.3%, 3.6%, 3.3%), while Southern Africa is lagging behind (1.2%, 2.2%, 2%). , 8%), weighed down by the poor performance of South Africa. Finally, Central Africa should rebound from 2019 (2.2%, 3.6%, 3.5%).
Article reserved for our subscribers

Read also
South Africa sets the pace for the national minimum wage
Despite these good performances, growth "Not enough", notes Mr Adesina, not only "To deal with the structural challenges of persistent current and fiscal deficits and the vulnerability of debt"but also to create enough jobs. "Africa's working-age population is projected to grow from 705 million people in 2018 to nearly one billion by 2030. At the current rate of growth in the labor force, Africa needs to create every year about 12 million new jobs to contain the increase in unemployment », according to the report.
"Avoiding the trap of the informal economy"
While several risks weigh on the African economies, in particular the escalation of the commercial tensions in the world, which could bring down the prices of the raw materials, "Africa needs deep structural reforms to diversify its economy", according to the AfDB. Its president puts forward two priorities: industrialization and the creation of a large continental market.
"To avoid the trap of the informal economy and chronic unemployment, Africa must industrialize and create added value for its abundant agricultural and mineral resources", pleads Mr. Adesina. "Without significant structural change, most of the jobs created will likely be in the informal sector, where productivity and wages are low and work precarious, making the goal of eradicating extreme poverty by 2030 difficult. to reach "warns the report.
Read also
"Africa, a giant ignored by globalization"
With regard to economic integration, he said that "Africa without borders is not just a political ideal" : "It could also be the foundation of a competitive continental market to accelerate growth and make the continent more competitive in global trade and value chains. "
React or view all comments