All rankings combined, book sales fell by 17% in number of copies sold, to 45 million volumes against 54 million in 2017.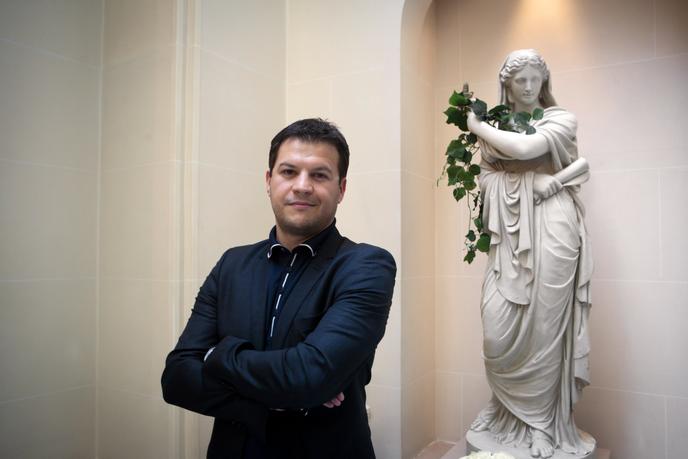 The best-selling book in France in 2018 was, unsurprisingly, a book by Guillaume Musso, revealed Friday, January 18 the professional magazine Hebdo Books in its annual report of best book sales made with the GfK Institute. The pocket edition ofAn apartment in Paris, published by Presse Pocket in March 2018, was the best-selling book in France last year, all categories combined. The book has sold 590,497 copies.
The novelist, already devoted Thursday by Le Figaro French favorite writer for the eighth consecutive year, managed to place two of his books on the podium. The last novel of the writer, The girl and the night, published in April at Calmann-Levy, occupies the third place of the ranking with 500 508 copies sold. This book is also good abroad, especially in Italy and Korea. Translated already in 32 languages, it must appear in English and German this year.
Read also
Guillaume Musso and Michel Bussi, the bestseller machines
Goncourt in eleventh place
The podium is completed by Your second life begins when you understand that you only have one (541,100 copies, Pocket), long-seller of Raphaëlle Giordano who remains second of the classification.
Then comes fourth place the latest novel by the Swiss writer Joel Dicker, The disappearance of Stéphanie Mailer (Editions de Fallois), with 438,300 copies. Finally, The braid, first novel by Laetitia Colombani, confirms its success in pocket format by placing fifth (412 600 copies, The Pocketbook).
The Goncourt 2018, Their children after them (Actes Sud) by Nicolas Mathieu, ranks eleventh place bestsellers with 291 693 copies sold. Femina Award, The flap (Gallimard) Philippe Lançon is in the twenty-first place overall (first place in the category tests and documents) with 232 119 copies sold in 2018.
Read also
The Femina prize for Philippe Lançon and his book "Le Lambeau"
In the comics sector, this is the latest installment of Lucky Luke, A cowboy in Paris (Lucky comics) of Jul and Achdé who dominates with 319 333 albums sold (eighth place of the general classification of the sales).
But, note Hebdo book, "The best sales did not play in 2018 the same locomotive role as in previous years". All rankings combined, book sales fell 17% in number of copies sold, to 45 million volumes against 54 million in 2017. In value, the decline reached 12% to 610 million turnover in 2018 against 693 million a year earlier. Pocket-size books dominate the top 50 best-sellers with 32 titles in the list, compared with only 24 in 2017. Pocket editions alone rank 13 titles in the top 50.
Article reserved for our subscribers

Read also
The authors mobilize against the precariousness of their economic situation
React or view all comments