Park Ji-sung, the'advisor' of Jeonbuk Hyundai, made his first greeting with Kim Sang-sik-ho.
On the 23rd, the Jeonbuk club released a video and photo of Park's visit to the field training ground of the 1st Army team led by manager Kim Sang-sik.
Park Ji-sung, who arrived at the Namhae Sports Park Hotel, who was Jeon Hoon-ji the day before, was pleased with a fist greeting with manager Kim Sang-sik.
Then, at the training ground, he also made a fist greeting with coach Kim Doo-hyun.
However, he gave his first greeting to goalkeeper Lee Woon-jae with a different attitude.
As soon as I saw it, I bowed 90 degrees and said'Folder Greetings'.
He then shook hands and formed'formal'.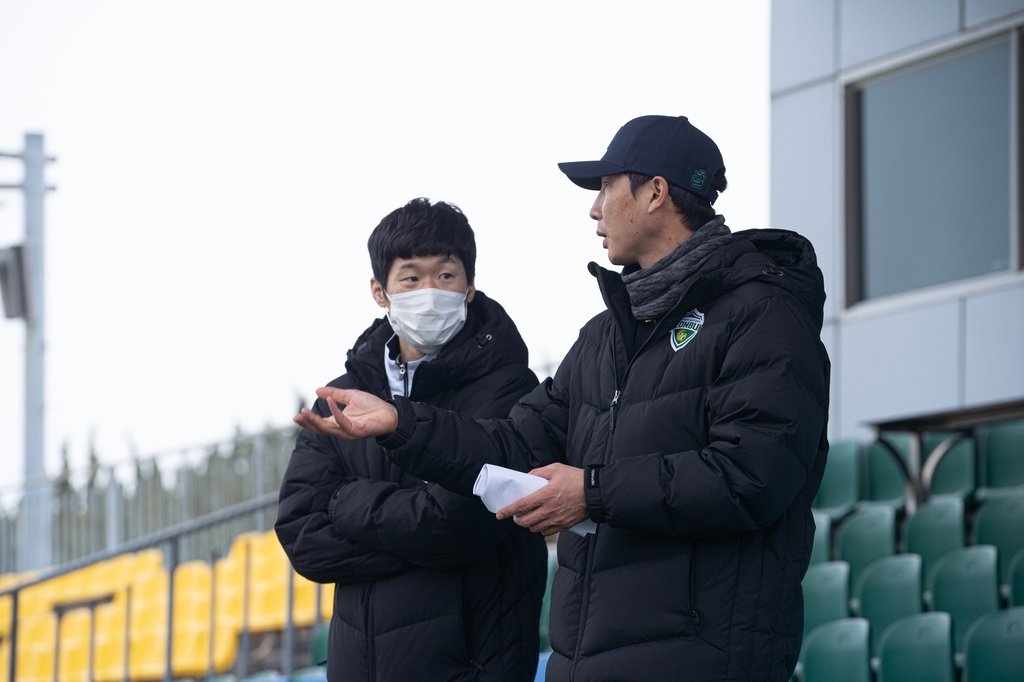 Coach Lee Woon-jae is the oldest man in the Kim Sang-sik division.
At 48, he is 3 years older than director Kim.
Commissioner Park and coach Lee are also between playing an active part in the semifinals of the 2002 Korea-Japan World Cup.
Of course, the atmosphere wasn't hard.
When Commissioner Park said "Hello" and greeted it brightly, Lee Woon-jae received it with a smile, "See you here again!"
When the training began, Commissioner Park had a long conversation with Director Kim and pondered the future of Jeonbuk.
Commissioner Park, who gathered roundly with the players and had a meeting, said, "If you have any problems, anguish, or have any questions to consult, please contact us at any time."
/yunhap news
Ⓒ Hankyung.com prohibits unauthorized reproduction and redistribution