Britain's defense minister reached out in tabloid terms against both President Putin and his loyal defender in Britain, Maria Zakharova.
British ministers have been among the most outspoken about Vladimir Putin and his supporters after the invasion of neighboring Ukraine on February 24.
– How to negotiate with a crocodile, is the Prime Minister Boris Johnson was quoted earlier in the war as talking about Putin.
Yesterday he did an interview where he again reached out to Putin and believed his invasion was the result of "toxic masculinity" and said the Ukraine war would not have happened if Putin was a woman.
Defense Minister Ben Wallace also does not use boring diplomatic language when discussing Russian leaders.
He calls according Metro.co.uk Putin for a "maniac", and throws at this:
"Well, I think President Putin's view of himself and the world is the result of a 'little man' syndrome, a macho view," the defense minister said, repeating what Boris Johnson was quoted as saying.
– You rarely hear about "little woman" syndrome, you hear about little man syndrome. I think he suffers from it excessively, he says.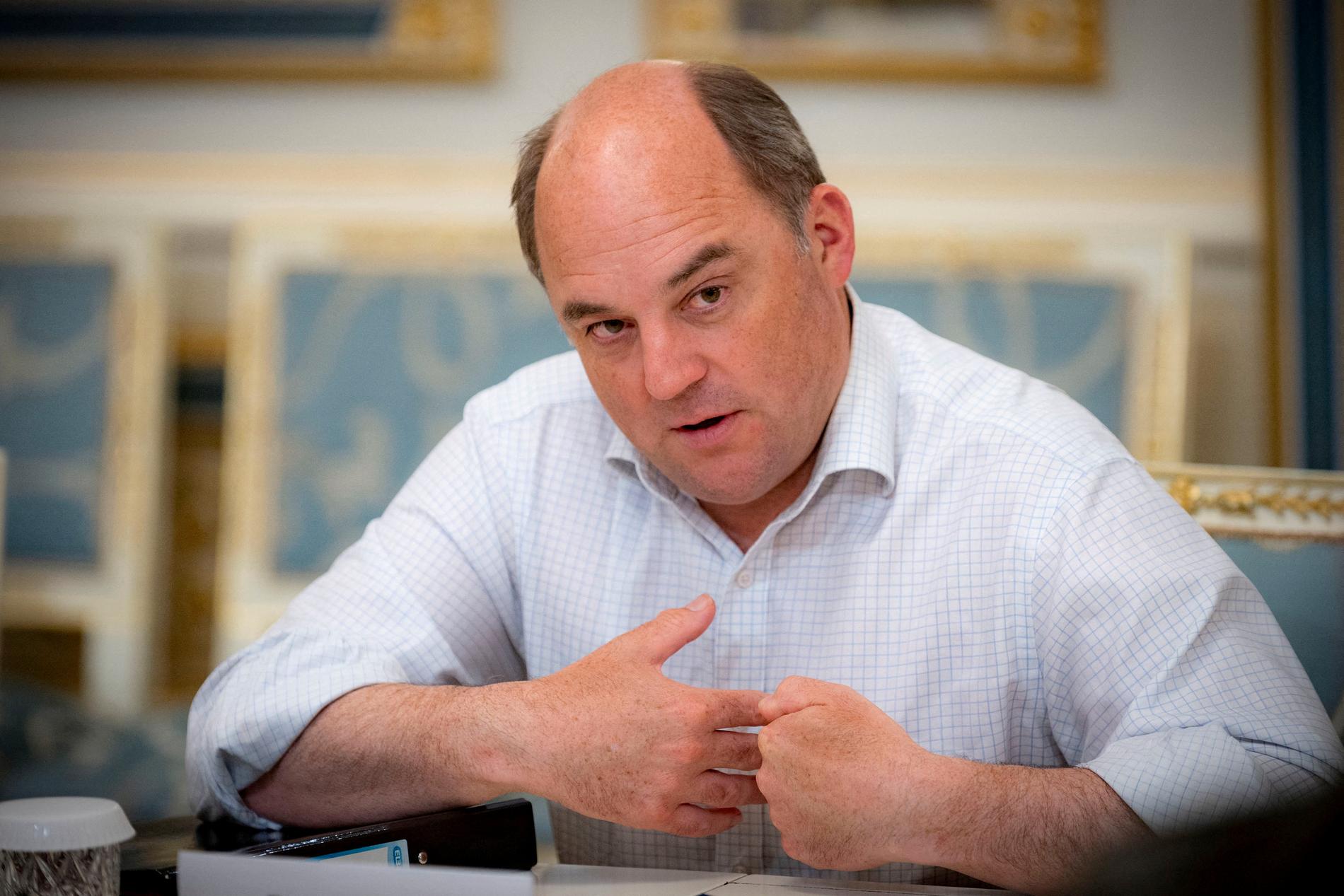 But it is not just Putin who gets his passport heavily stamped. Maria Zakharova, the Russian Foreign Ministry's spokeswoman who has been very active on the information front during the invasion, also hears it.
"She has her statements every week where she threatens to bomb everyone or do something," Wallace said.
Zakharova has not let the statements pass in silence.
She accuses Wallace of slander and of spreading "false news", writes the state-controlled Russian news agency TASS.
– The Prime Minister of the United Kingdom Wallace, if you do not want to appear as a complete liar to the whole world, give me at least one example that I "threaten to bomb everyone" every week. You will not find an example, so I accuse you of slander and "fake news", she writes on Telegram according to TASS.
In late April, Zakharova stated that she did not recommend to "Test our patience", when she thought the West was provoking Ukraine to attack targets on Russian territory.
She has also warned against «Serious military and political consequences» if Finland and Sweden become members of NATO. Earlier Wednesday, however, her own president stated that it is not some problem for Russia is that the countries become NATO members, even if he does not rule out "frictions".