On Thursday, it almost went wrong when the Color Line ship "Color Fantasy" was to pass a leisure boat at Hvitsten in the Oslo Fjord. – Such a collision can have a fatal outcome, says Arve Dimmen in the Norwegian Coastal Administration.
– We see this several times a week, that small boats do not give way to large boats. This is the narrowest stretch in the Oslo Fjord, so we see similar incidents all the time, says Siri Tolfsby to VG.
According to Tolfsby, who followed the incident from the cabin on Hermannsbråten in Asker, the Color Line ship "Color Fantasy" honked ten times on the leisure boat.
– I did not see exactly how close it was, but it was a matter of a few meters that separated the ship and the leisure boat. It was just luck that it was not wrong, this is the worst I have seen, she says.
– Had my heart in my throat
One theory is that the boat driver may have steered the boat using autopilot since it did not change speed or direction when the ship honked, Tolfsby believes. She experiences that the use of autopilot is a huge problem in the area.
– It's a real outing. When we see such situations, the small boats tend to set the speed, she says.
It took about two minutes before the small boat had passed the ship, and Tolfby could breathe a sigh of relief.
– I had my heart in my throat and followed until it looked like they did not meet each other. I just stood and hoped that they would not die and that there were no children in the boat.
Ole Walther Polzin was on his way to the cabin in Holmsbu by boat when he and the children witnessed the dramatic event. He also says that the Colorline ship honked on the leisure boat.
– It's not much a big ship can do at that speed, but they slowed down and did what they could. The boat that was almost cut down does not seem to understand what is happening. The driver did not seem to do anything, Polzin says to VG.
He praises the master of "Color Fantasy":
– It is their honor that the driver of the leisure boat is safe.
Keep a good distance
Director of Navigation Technology and Maritime Services at the Norwegian Coastal Administration, Arve Dimmen, tells VG that this is unfortunately not a unique incident.
– Every year we receive several reports of close situations between leisure boats and larger vessels from our pilots and traffic managers. Such a collision can obviously have a fatal outcome for those on board the leisure boat, he says.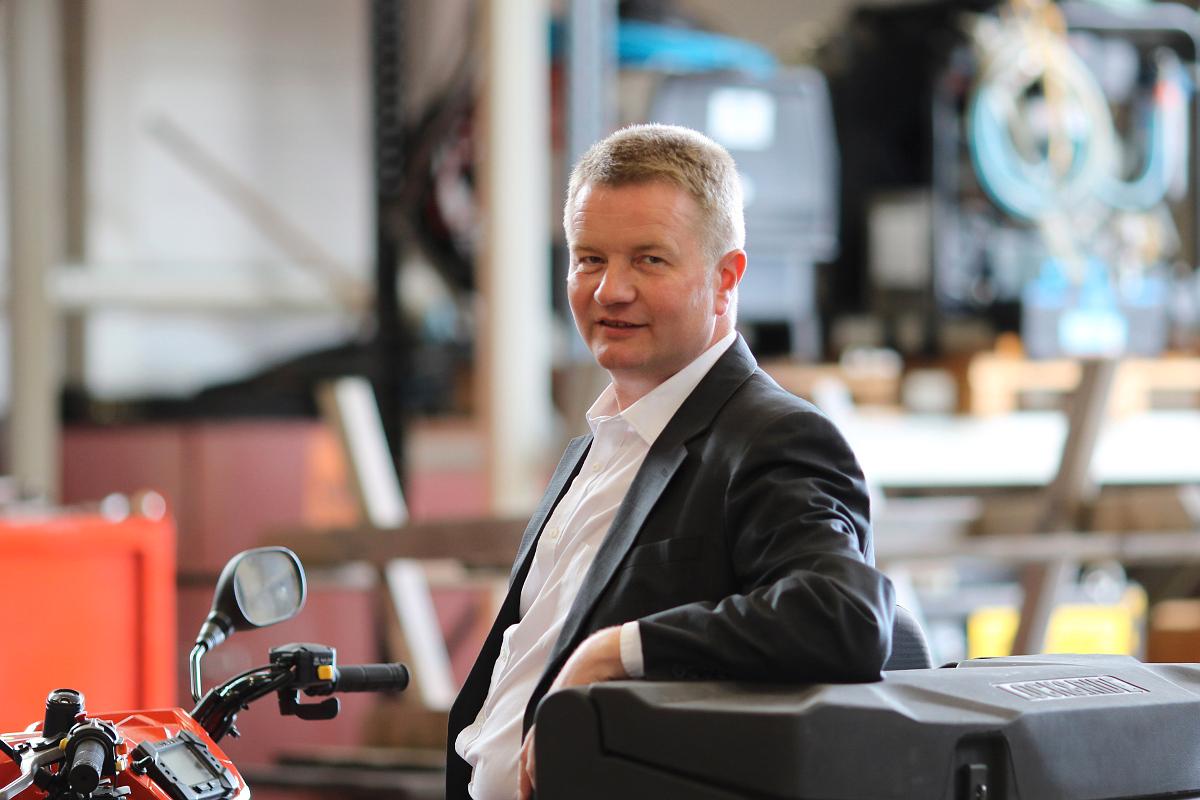 According to Dimmen, it is easy to underestimate the speed that larger vessels have and believe that you have a better time than you have to get away. In addition, there will be a blind spot right in front of larger vessels, which depends on, among other things, where the bridge is located.
– The effect is that the crew on board do not see smaller boats when they are directly in front of the vessel. We get several messages about nerve-wracking seconds before you see that the small boat "gets ready". This is unnecessary, and the most important advice for recreational boaters is to keep an eye out, keep a good distance to larger vessels and not cross in front, he says.
– Very dangerous situation
Erik Brynhildsbakken, Executive Vice President for Communications and Public Relations at Colorline, confirms the incident to VG. Colorline hopes that the event can be a reminder for those who travel at sea.
The rescue guard in the Rescue Company, Richard Bjørklund, tells VG that there is no doubt that the leisure boat will give way to "Color Fantasy".
– The rules of the sea clearly distinguish between commercial traffic and recreational vessels, and this is especially important in narrow vessels such as this, says Bjørklund.
A large ferry, such as the 225-meter Colorline ship, cannot maneuver as smaller vessels can. He encourages everyone who travels on the sea to look up and keep an eye out at all times.
– This looks like a very dangerous situation and it is obvious what the consequences could have been.