The bus company Luuso AS is setting up a bus line between Alta and Gardermoen to carry strike-affected passengers between north and south.
Per Aslak Luuso runs the bus company Luuso AS in Alta and, together with two bus drivers, will now drive directly from Alta to Gardermoen.
"Right now we are in a special time of strike and we are trying to help where we can," Luuso told VG.
– There has been a lot of response, especially from people at Gardermoen who do not return home, and people from northern Norway who will fly on from Gardermoen and out into the world.
It was Altaposten who first mentioned the case.
The travel time is estimated at 24 hours, ie one day.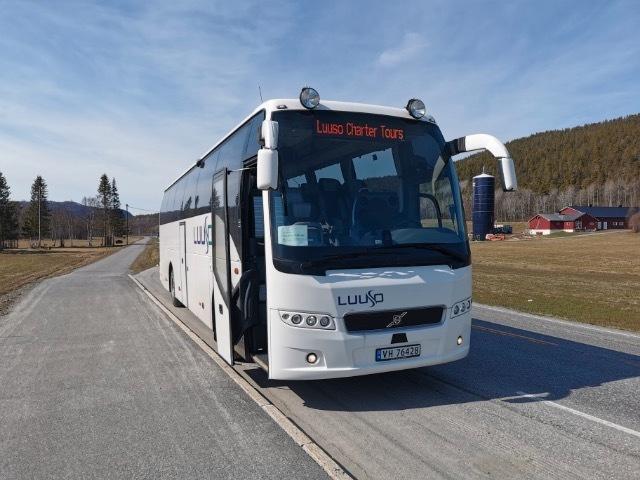 Monday at 12:00 everyone left The SAS pilots in Scandinavia go on strikeand with it became most planes parked. As a result of the strike is today is 177 flights canceled.
More people who will take planes further out into the world will have problems getting to Gardermoen now that the planes have been canceled. Several experts believe the strike will not be short-lived.
The pilots say feel cheated, and believes SAS has always wanted a strike. This rejects the management of the company, which says strike is the last thing they need.
For passengers, the consequences are the same anyway. Many have their holidays ruined. Luuso hopes that they can help a few of the many thousands who are affected.
– This must be Norway's longest "bus route", what do you think about this?
– Us drivers from Northern Norway are used to long distances and think as Northug once said: A children's ski race! But for our passengers, it is conceivable that this will be made in the long run, yes.
Luuso says that the bus leaves Alta on Wednesday at 08.00, and will arrive at Gardermoen at the same time, one day later.
– Of course, it is not every day that there is a bus that goes this far. But we are doing this now to give an offer to the locals in Alta and remedy the situation a little.
The stretch from Alta to Gardermoen is approximately 1700 kilometers.
– We will be three drivers to get some speed in it, Luuso concludes.