Since the beginning of this year, homes have again become 5.8% more expensive on average, but during the third quarter, the Immoweb real estate platform has noticed that the market is cooling. Where does it happen the most? And is this the right time to buy or is it better to wait a little longer? We asked various brokers and civil law notaries about their (future) vision of the real estate sector.
Based on the asking price per square meter on Immoweb, Brussels was the most expensive region to buy a house or apartment from July to the end of September. The average rose to 3,352 euros / m². It was about double the prices requested in the provinces of Liège, Luxembourg and Namur, where they fluctuated around 1,700 euros. Real estate in Hainaut was also much cheaper, but with the exception of Walloon Brabant, houses in Wallonia became more expensive than in Flanders in percentage terms.
Except for Limburg (+ 2.2%), even if that province was the only one with a price per square meter of less than 2,000 euros. In East Flanders (+ 0.2% to € 2,260), Antwerp (+ 0.5% to € 2,420) and Flemish Brabant (+ 0.9% to € 2,533) prices did not increase by even one percent. West Flanders (+ 1.6% to 2,432 euros) recorded the greatest increase.
Read more below the table.
All that data shows that the housing market is cooling down, even though brokers and notaries prefer to talk about normalization. "We have come from a period with a lot of demand and little supply, but in recent weeks we have noticed a stagnation in sales. There is a lot of uncertainty due to the news about the war in Ukraine, inflation, energy prices and interest rates, "says Johan Heylen, director of Heylen Vastgoed.
The younger generations put off buying
"Companies are downsizing their production and some people fear for their work. When younger buyers put it all together, they find themselves in a difficult situation. They postpone a purchase and rent longer. It can only affect the market. It remains to be seen how big the impact will be, "says Bart van Opstal of notaris.be.
To keep their budget in check, buyers are paying more attention than ever to a home's energy consumption. "The quality of housing plays an increasingly important role in the decision-making process. A sales file is also prepared in more depth, which is why impulse purchases go out, "says Dave Bracke of the Other real estate group." Buyers are asking about heating and lighting costs and energy work they it has been done or has yet to be done. With a new build you are safe in that area. It is no coincidence that our audience, which is in the higher segment, often opts for this, "says Bart Van Delm of Hillewaere Vastgoed.






With homes in need of renovation it is not known how much the steeply rising construction costs will amount to and the last thing people want in times of crisis is uncertainty.

Johan Heylen, Heylen Real Estate
No cost insights
Those who do not have large budgets, on the other hand, hesitate to build new ones. "The planned sale was however delayed," they tell the Altro Real Estate Group. The same sound with Filip Dewaele of Dewaele Real Estate Group. "Many new construction projects work with price indexation clauses, so it is not known exactly how much the final cost will be when the purchase is complete. Many potential buyers want to get an overview of this in advance, depending on their credit. "
"Transfer-ready properties with a good EPC are still incredibly popular," says Heylen Vastgoed and Johan Krijgsman of ERA agree. "There is really a big difference between the 'Instagram houses' that are perfectly ready for moving and the houses that need to be renovated. With the latter, you don't know how much construction costs will be soaring and the last thing people want in times of crisis is uncertainty. "
What do investors do?
"We must also not forget that from January 2023 there will be an additional renovation obligation for houses and apartments with the energy label E or F. This will be taken into account when making an offer," thinks Filip Dewaele. His colleague Johan Heylen sees opportunities for investors there. "They can buy these houses and turn them into ready-to-move houses."
"That group is looking for protection against inflation and, if possible, even some yield. Much will depend on what they do in the next period. But even if they hesitate, I don't expect a crisis. The Belgian real estate market is really shock resistant. This has been proven time and again over the past decades, "says Bart van Opstal.
Read more below the photo.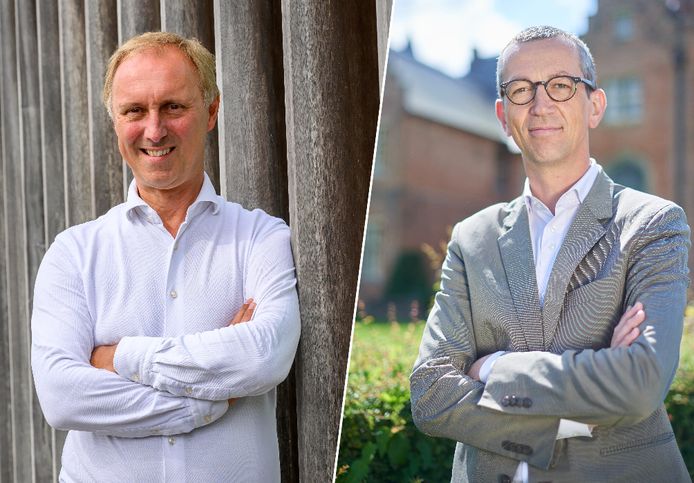 Neither correction nor crisis
Nobody believes in a crisis or even in a clear correction. "The increases in average prices may stabilize more, also due to the difficult saleability of the houses still to be completely renovated, but a real decrease in prices is not imminent", says Bart Van Delm.
"The strange thing is that people think they have to wait for a price drop," says Johan Krijgsman. "This will only happen if interest rates continue to rise. But you have to realize that if a house costs 20,000 euros less and the interest rate rises by one percent, in total you will pay more than today. Interest rates have a huge impact on affordability. In my opinion, therefore, it is better to buy a house now ".
Filip Dewaele agrees with his colleague: "While in recent years we have sometimes had on average up to 30 candidates per building, there are still a dozen. In our country, housing units are simply too few in relation to demographic growth. If you have really found your dream home and you can afford it, there is little point in waiting ".