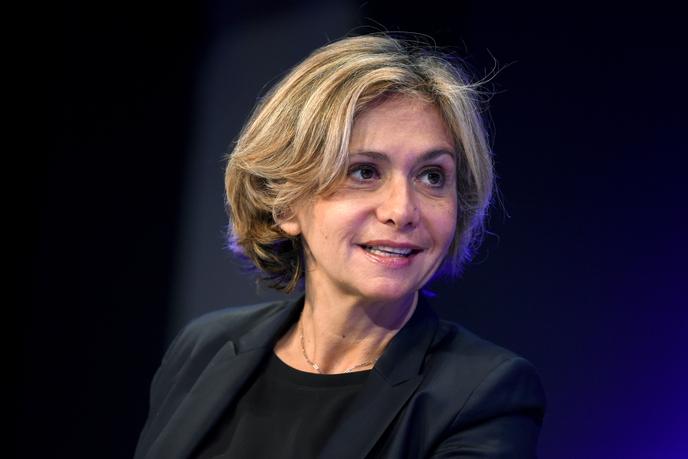 After intense discussions with the RATP on the strategy for deconfinement in transport in Ile-de-France (IDF), the president of the region specifies a little more his organization. Valérie Pécresse (ex-Les Républicains) requests that employees "Today in telework do not return to the office the week of May 11", date of probable deconfinement, to avoid clogging up public transport, according to an interview with Sunday newspaper ((JDD) May 3
"With the state, we propose that 100% of employees who are now teleworking do not return to the office the week of May 11. We want to aim for a goal of 90% the second week, then 80% until the summer. "
"We are currently negotiating with employers' organizations – Medef, U2P, CPME – a charter in which employers commit to this very gradual return", ad Mme Pécresse.
The organization of deconfinement is crucial in a region as dense as Ile-de-France, and particularly in the public transport used by five million travelers every day.
10 million euros for a complete cleaning of transport
While travelers must wear a mask and respect physical distance measures, the region is working "With RATP, SNCF and Optile buses" for these companies to ensure the disinfection of the trainsets. "We will double the cleaning of all contact surfaces in vehicles, stations and stations, with powerful disinfectants, like those used in hospitals", assures Mme Pécresse.
"We will put 500 people on the ground, mobile cleaning brigades, which will intervene twice a day from May 11 and until the summer, in addition to a complete cleaning which will be done at the end of each service. ", with the help of providers, which will cost Ile-de-France Mobilités (the organizing authority for transport in the region) an additional 10 million euros. Finally, "Spraying processes with aerosol cans of virucidal products effective over several days will also be used".
The president of the Ile-de-France region also asks the State to make compulsory the attestation of the employers, that the employees will have to take to take public transport, and wishes the establishment of a fine of 135 euros for failure to present this document.
To smooth the use of public transport, Valérie Pécresse negotiates with companies so that "The arrival at work in the morning is spread out, by time slots, between 6.30 am and 10.30 am; and return between 3.30 p.m. and 7.30 p.m. ".