It will now be allowed to smoke a joint in all public places where it was previously allowed to consume tobacco. A new market which should bring in more than 300 million dollars to the State each year.
More freedoms, but more taxes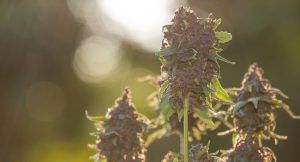 While France recently embarked on an experiment to study the interest of medical cannabis, in the United States, it is a whole different decision that Andrew Cuomo, Governor of the State of New York, has just taken. Speaking of a « historic day ", the politician has just approved the legalization of cannabis for recreational purposes. Anyone over the age of 21 will thus be able to indulge in "smoking" in private, but also in all public places where tobacco consumption is authorized.
But the new law does not stop there. As part of this new regulation, the State also announced the creation of two new institutions: the Cannabis Control Board and theOffice of Cannabis Management. Responsible for regulating this new market, these organizations will also have the task of issuing new licenses to New Yorkers wishing to engage in the cultivation of cannabis at home, but also its sale.
According to the governor, cannabis should be subject to a state tax of 9%, a local tax of 4%, as well as a special tax which should be based on the rate of THC
Tetra-Hydro-Cannabinol: active ingredient in cannabis with psychotropic properties. Not to be confused with CBD, cannabidiol.
"> THC in purchased weed. Taxes expected to bring in around $ 350 million in New York City each year. Anyone who has been arrested in the past for cannabis use will also have their criminal records erased from these offenses.
No news, however, about the electronic cigarette. In the state, since 2019, all flavored vaping products are banned.
The rest of the news in the USA