Suara.com – PT LG Electronics Indonesia (LG) started marketing air purifier its newest (air purifier), LG PuriCare 360° Air Purifier, for the Indonesian market.
Its unique rounded design and complete technology and filtering system in it, are the main attraction for this air purifying device.
In addition, the LG PuriCare 360° Air Purifier brings innovations to a wider reach.
"The presence of this LG air purifier is prepared to be a new choice for people who are still unsure about the performance of an air purifier unit," said Part Leader Air Solutions PT. LG Electronics Indonesia, Satrio Mulyo.
Also Read:
iPhone For Sale in LG Store, What's This?
He stated that there were at least two things related to public doubts about using an air purifier.
The range of the air purifier in distributing clean air, and its ability to cover all parts of the room with clean air.
The unique design of the LG PuriCare 360° Air Purifier, which is like a tube that expands at the bottom, is LG's first attempt to answer the public's doubts.
Not only the shape, LG also designed the presence of airflow holes covering the entire side.
Holes on all sides on the body of the LG PuriCare 360° Air Purifier allow clean air to flow more into every corner of the room.
Also Read:
This Clothes Dryer has LG Dual Inverter HeatPump Technology, what are the advantages?
LG also applies an air flow channel from the base of the air purifier body which is supported by a short support.
This application is used to ensure the flow of clean air surrounds the part of the space closest to the floor.
"LG PuriCare 360° Air Purifier with its unique design is an innovation that is able to distribute clean air covering more areas of space," he said.
LG also completes its newest air purifier with Clean Booster. This innovation focuses more on the speed and range of indoor clean air distribution.
In the form of a fan located on the top of the unit, Clean Booster makes air circulation more active and can be adjusted in dynamic mode.
In internal comparison research with previous LG air purifier products without Clean Booster, the LG PuriCare 360° Air Purifier was calculated to be 24 percent faster at cleaning the air.
LG also designed this 2021 series air purifier to be able to provide better performance in its air cleaning performance.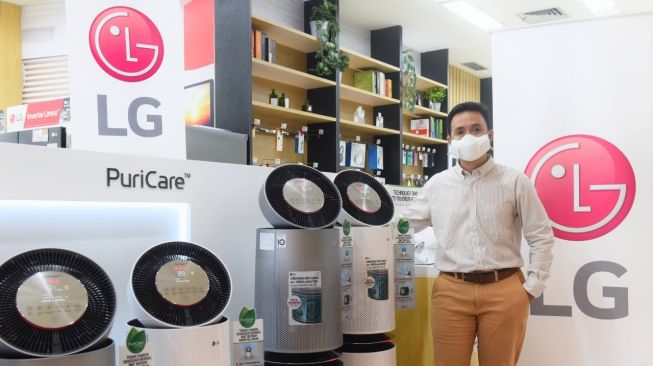 This is done through the presence of a Safe Plus Filter and Ionizer air filtration system.
Safe Plus filter is a layered air filtration process made by LG, the design ensures that air purification does not only free the space from micro dust particles and allergens as in conventional air filters.
Moreover, LG also provides a deodorization filter that works to get rid of unpleasant odors from the room.
The company has gone through testing and received certifications, including the Korea Asthma & Allergy Association (KAF), for the effectiveness of removing dust and allergens of up to 99 percent.
And the Korea Air Cleaning Association which tests and certifies the ability of LG air purifiers to reduce five types of harmful gases with an effectiveness of up to 99 percent.
Furthermore, Satrio stated, users do not need to leave any doubts about the work of this latest LG air purifier in cleaning the air.
This is because users can easily monitor it through the smart indicators contained in it.
The work of this smart indicator is supported by a PM 1.0 sensor which detects the presence of micro dust up to PM 1.0 size and detects odors in the room.
"Giving an opportunity at any time to know the air quality easily, giving comfort without hesitation to move in space," said Satrio.
In its inaugural marketing in Indonesia, the LG PuriCare 360° Air Purifier is said to be available in two variants with differences in the ability to cover a wide area of ​​the room.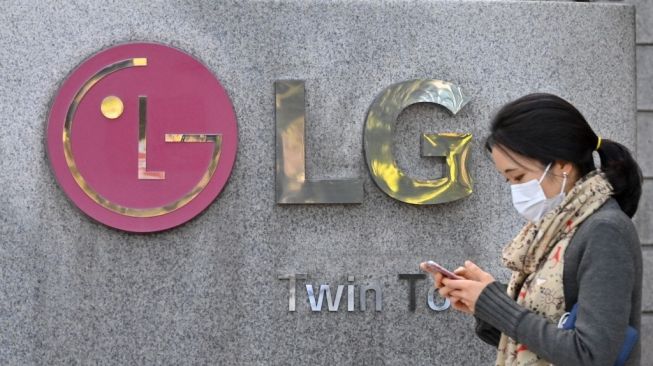 Shaped like two vertically arranged tubes, this variant of the LG PuriCare 360° Air Purifier is designed to effectively clean up to 100 square meters of space.
While other variants are in the form of a tube, the range of space is 61.2 square meters.
Both will be available in two color options, namely Creamy Snow and New Metal Shine.
LG states, all LG PuriCare 360° Air Purifiers will carry the same complete set of features.
The LG PuriCare 360° Air Purifier is readily available in electronics stores.
.