Lyubov Uspenskaya and Tatyana Plaksina
The day before, 30-year-old Tatyana published a video with a short monologue. After watching, many subscribers accused the girl of an inadequate state, which can cause certain substances. "I love you very much, very straight. But not yet ready to comment on what is happening due to the fact that it has not yet been digested. And perhaps the devil himself did his destruction. If the devil is technology, then the most striking thing is that it is through the phone that we will find a way out to each other, "Plaksina said.
Lera Kudryavtseva will reveal what remains behind the scenes "The Stars Came Together" with the daughter of Lyubov Uspenskaya
Note that the daughter of Uspenskaya did not hide her dependence on illegal drugs, claiming that her mother was addicted to them. Lyubov Zalmanovna, in turn, blamed her husband, businessman Alexander Plaksin, with whom she had not lived together for a long time.
"He ruined my life. We constantly swore, he had such a black energy that he did not want to return home. I haven't told anyone, but he has not lived in Moscow for a year now. He knew very well that I wanted to part with him, and made sure that this did not happen. All years my husband blackmailed me and corrupted Tanya with money, "complained the queen of chanson.
Recall that all the fuss in the artist's family flared up after Plaksina took part in the show "The Stars Came Together", where she accused her mother of tyranny and aggression at home. True, then Tanya, having thought better of it, publicly apologized to her parent.
"Dear mother, I'm sorry for being stupid. I'm on my knees in front of you for the rest of my days. I regret that I gave vent to emotions at such a difficult moment for us, and dishonest people took advantage of this. But you have the benefit of those people who brought me home, and Andryusha Malakhov, who helped restore harmony in our family, not for the sake of money and fame, but in the name of purity and justice, "she noted.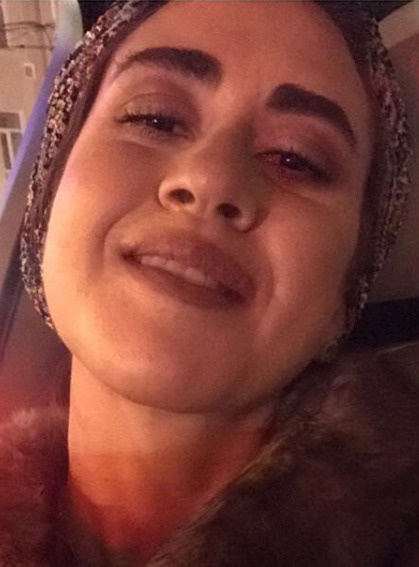 At first Tatyana apologized to her mother, but then for some reason she took her words back
But then Tatyana took these words back, wishing to leave her mother as soon as possible. "It all started when I was 12-13 years old. Then someone began to like me. Then she began to torment me, to say that I am fat and so on. I developed anorexia. She is a man without a soul, "complained Plaksina, already in America.
The singer closes her eyes to all this dirt, assuring her her daughter is sick. A year and a half ago, Tanya unsuccessfully fell off her bicycle, breaking her jaw, after which several operations and a long recovery followed. Plaksina, against the background of what she experienced, developed severe depression. "She trusted me all. Once she even called and said that she was with a man for the first time. That was our level of trust. Then the daughter moved to the USA, and something happened there – Tanya moved away. After the accident, it became even more closed. That accident greatly influenced her mental state, "said Uspenskaya.
Photo: Legion-Media, Instagram