FC Twente will in any case lead for one day in the Eredivisie. The Tukkers were 3-1 too strong for FC Groningen for their own audience on Friday evening, which made a number of serious mistakes in defense.
Václav Cerný opened the score for Twente halfway through the first half. Ten minutes earlier, the attacker also scored, but that goal was rejected by the VAR for offside.
Fifteen minutes after the opening goal, Danilo doubled the margin. Ahmed El Messaoudi brought the tension back early in the second half with the connection goal, but substitute Alexander Jeremejeff decided the game in the final phase.
Thanks to the victory, Twente is in the lead with seven points from three games. Coach Ron Jans' team is one point ahead of sc Heerenveen, Ajax, PSV and Vitesse, all four of whom will play later this weekend. Groningen is in the middle with three points.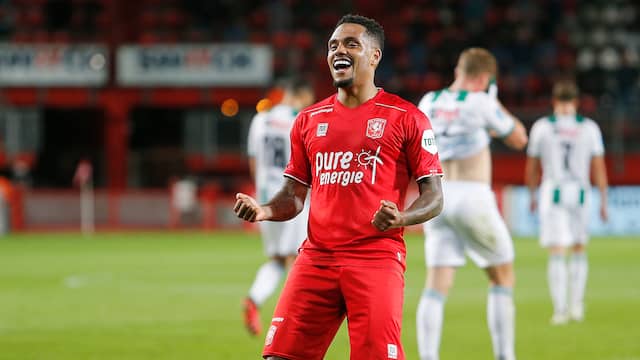 Danilo celebrates FC Twente's second goal. (Photo: Pro Shots)
VAR runs off Cerný
In De Grolsch Veste, Twente immediately found the goal at the first big chance. After Wessel Dammers clumsily handed in the ball, Cerný tapped in from close range. However, the goal was canceled after minutes of deliberation by the VAR due to offside, although the images seemed to indicate a valid goal.
In the 22nd minute, Cerný gave his team the lead. Dammers also lost the ball, after which Danilo rushed towards the goal of Groningen and gave Cerný the opportunity to score. The Czech passed goalkeeper Sergio Padt with a shot into the far corner.
Groningen then went looking for the equalizing goal, but goalkeeper Joël Drommel kept both Jørgen Strand Larsen and Dammers from scoring with a few nice saves. In the 37th minute it was hit on the other side. Padt just kicked the ball into the feet of a Twente player, after which Danilo tipped in a cross from Cerný.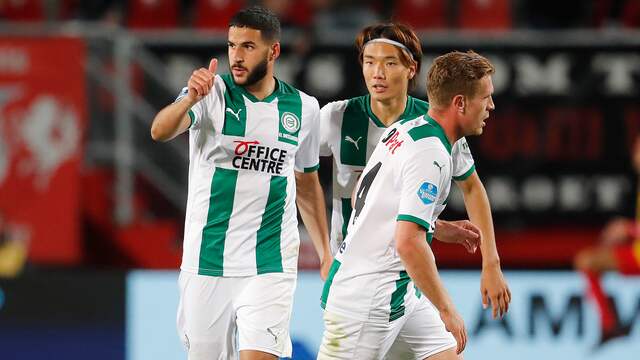 Ahmed El Messaoudi made the connection goal for FC Groningen. (Photo: Pro Shots)
Groningen brings tension back shortly after the break
After the break, the visitors offered a lot more resistance and that quickly resulted in the connection goal. El Messaoudi headed home from a measured cross by Bart van Hintum and brought back the tension.
Groningen had much more grip on the game of Twente in the second half, but the team of coach Danny Buijs hardly succeeded in creating danger. Queensy Menig did that on behalf of the home team in the final phase, but his shot ended up on the crossbar through the hands of Padt.
A minute later, Jeremejeff made the decision by heading hard against Padt from a corner. The keeper then grabbed the ball, but only got hold of it behind the line. Groningen became dangerous in injury time with a shot on the post from substitute Remco Balk, but a goal was no longer possible for the visitors.
View the results, the stand and the program in the Eredivisie
.