Supporters of US President Donald Trump have been gathering since yesterday evening at an airport northeast of Orlando, Florida. They do so in response to Trump's first election rally since his corona infection.
It is no coincidence that Trump is coming to Florida. It's a state he only won in the nick of time in 2016. He then received 1.2 percent more votes than the then Democratic candidate Hillary Clinton. In the polls, he is now 4 percent behind Joe Biden in Florida.
Orlando is the largest town in the Orange County district, where Trump achieved just 35 percent at the time. It is important to be the first in Florida to have a following among the many Latinos, who form more than a quarter of the population. In Orange County itself, 27 percent of the population is of Hispanic descent.
According to a recent poll, Biden is doing better and better with that population group. Cuban Latinos generally remain loyal to Republicans, but others are increasingly favoring Democrats. They mainly dominate the densely populated southeast, including Miami, but also the Orlando region.
Fighters Against Socialism
Donald Junior, Trump's son, was already on a campaign in Orlando yesterday. He travels through Florida on a bus with "Fighters Against Socialism". According to Donald Junior, there is still work to be done to catch up in the polls, but he says his father's actual following, as in 2016, is greater than the pollsters claim.
The supporters will be admitted to the site from 10 pm Belgian time, where the president is scheduled to speak at around 1 am our time in the night from Monday to Tuesday. It is his first "Make America Great Again" meeting since September 30 in Minnesota, when he reportedly tested positive for the virus for the first time, and his doctors say he is now completely cured and no longer carries the virus.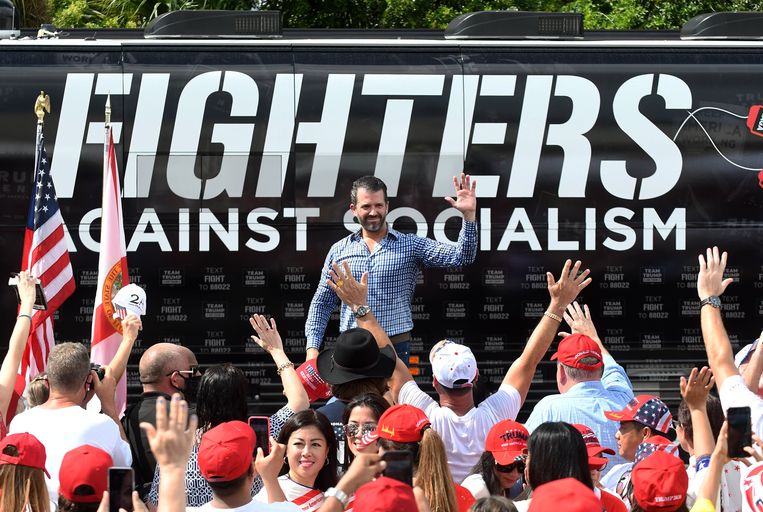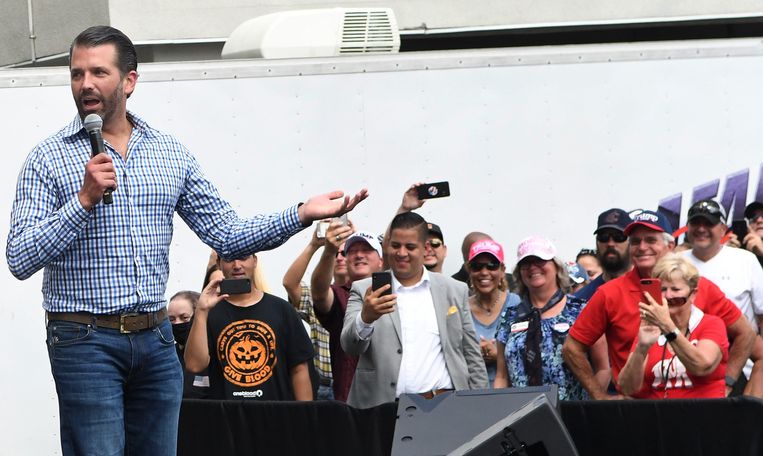 ---
.