Abdul Aziz Masindo/Otoseken.id
Illustration of a used Kijang Innova Reborn
GridOto.com – Toyota The All New Kijang Innova or also known as the Toyota Innova Reborn has been present in Indonesia since 2015 until now.
Toyota Innova Reborn comes with two engine options, namely 2,400 cc diesel and 2,000 cc gasoline.
According to Fajar Putra, Owner of the Dolan Kars Showroom in Bintaro, the Toyota Innova Reborn is one of the most popular models for consumers. used car.
"Innova Reborn is one of my favorite cars in the market used car. So the unit turnover is also quite fast," Fajar said when contacted by GridOto.com some time ago.
In line with this, Riski Maulana, General Manager of the Fast Automobil showroom in Bintaro also said that the Innova Reborn is one of the prima donnas for consumers.
"If Innova is fast, because he has his own fans, whether it's the young year, the old year, there are those who are interested," said Riski.
"I think the Innova is a really 7-seater car. The third row is not narrow, it's just comfortable," he continued.
Regarding the price, Riski admitted that the official price of the Kijang Innova Reborn is quite stable because it has many fans.
Also Read: Upgrade the look of the old Toyota Kijang Innova Reborn to become a venturer, this is the cost range
Take the example of the 2016 Innova Reborn petrol type V alerts. In Fast Automobil, the price tag is around Rp. 250 million.
photo
photo
--main">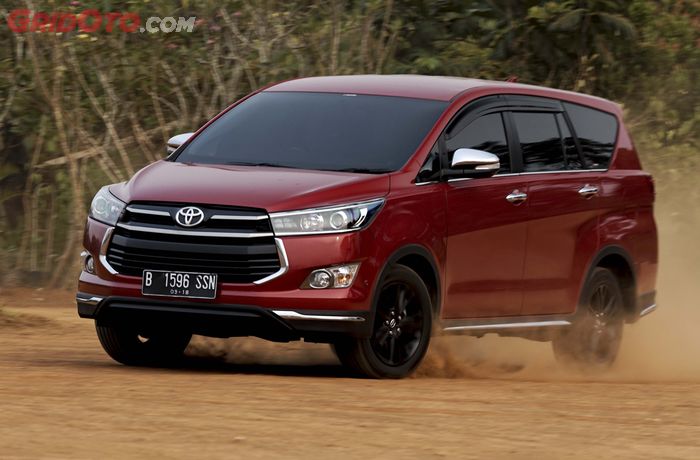 Rianto/Gridoto.com
Toyota Kijang Innova Reborn
.