Toyota Fortuner belonging to Evia Gustiana whose airbag did not inflate during an accident in Garut, West Java
Otoseken.id – Evia Gustiana The owner of the 2017 Toyota Fortuner VRZ was confused because the airbag in his car did not inflate during an accident bullfight.
Told by Evia, his Toyota Fortuner VRZ was involved in an accident with the 2013 Nissan Grand Livina XV from the opposite direction.
The damage caused to his Fortuner was quite severe, from the windshield shattered to the bumper and right tire detached.
But Evia said, the airbags in her Fortuner car didn't work, while the car she was involved in, the Nissan Grand Livina, worked fine.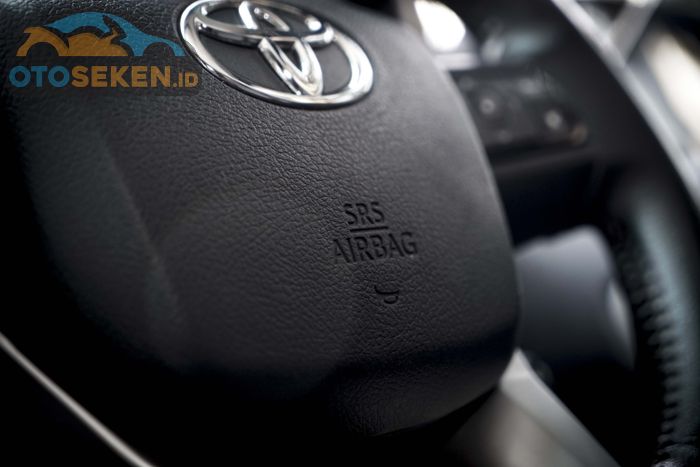 Rianto Prasetyo/GridOto.com
ILLUSTRATION. Almost all modern airbags are integrated with the seatbelt
Also Read: How to check the condition of the airbag in a used car, don't buy it if it's like this
"Why didn't my car inflate the airbag, while the Nissan Grand Livina that hit my car had the airbag inflated," said Evia, quoted from Gridoto.com.
Evia emphasized that when he was involved in an accident he used the seatbelt correctly and there was no indicator of an airbag malfunction on the instrument panel.
"I was driving on a mountain road with a speed of about 40 km / h, the seatbelt was installed perfectly, and there was no indicator of a malfunctioning airbag," explained Evia.
For this incident, Evia reported to a Toyota dealer in Garut about the airbag in her Toyota Fortuner which did not inflate during the accident.
.