NEW DELHI, KOMPAS.com – Court India imprison a person Men who was found guilty of masquerading as the son of a wealthy landlord for 41 years.
Correspondent BBCSoutik Biswas, summarizes the related story fraud this and how late the law was enforced.
Also read: Father Kills Daughter With Shotgun for Meeting a Stranger Man
In February 1977, a teenage boy named Kanhaiya Singh (16 years old) disappeared on his way home from the second day of his school exams in the Indian state of Bihar.
Kanhaiya is the only son of Kameshwar Singh, a wealthy landowner and influential figure in Nalanda District.
After the incident, the family filed a "missing persons report" with the police, but efforts to find Kanhaiya were fruitless.
His aging father eventually fell into depression, and began to ask a shaman for help. A shaman in village it then informed him that his son was still alive and would soon "show up".
Then in September 1981, a man in his 20s arrived in a village about 15 kilometers from the village where the family lived Kanhaiya Singh.
Man he came in saffron, claimed he could sing, and begged for a job. He confessed to the villagers as "the son of a prominent person" from Murgawan, the village where the missing child was.
Also read: Affliction of Children Affected by Afghanistan Earthquake: Lack of Food, No Shelter
It is not clear what happened next. But rumors of the man's arrival reached Kameshwar Singh. Ayang, who was desperate to find his son, went to the village to find out for himself.
Several neighbors who accompanied Singh to the village told him that the man was indeed his son and took him home.
"My eye is damaged and I can't see it clearly. If you say he is my son, I will take him," Singh told the men, according to police records.
Mother's doubts
Four days later, news of his son's return reached Singh's wife, Ramsakhi Devi. At the time, he was visiting the state capital, Patna, with his daughter, Vidya.
He rushed back to the village. But as soon as he arrived, he realized that the man was not his son.
According to Ramsakhi Devi, Kanhaiya had a "scar on the left side of his head", which was not found on this man. This man also did not recognize the teacher who used to teach him at the school.
Even so, Singh remains convinced that the man is their son.
Also read: Wants to break up with father, Elon Musk's son wants to change name
A few days after the incident, Ramsakhi Devi reported the man her husband had just brought in for impersonation identity.
The man was arrested and jailed for a month before being released on bail.
However, the horrific story of deception continued for the next four decades.
The man still pretended to be the son of the lost landlord and "inserted" himself into the family.
After being released on bail, he takes over the prodigal son's new identity. He can go to college, get married, raise a family and earn a lot false identity other.
With these false identities, he contested elections, paid taxes, recorded biometric data for ID cards, had a gun license, and sold the Singh family's 37-hectare property.
photo" data-photolink="http://www.kompas.com/global/image/2022/07/06/220000670/pria-ini-menyamar-sebagai-anak-yang-hilang-dari-tuan-tanah-kaya-kuasai?page=2" style="max-width: 100%;width:750px">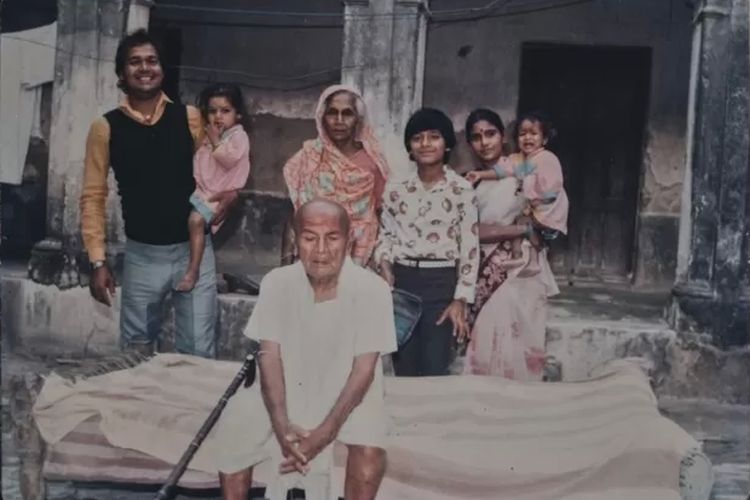 Gosain (on the left corner) with his son poses with Kamehwar Singh (who sits in the front) and Ramsakhi Devi, who stands behind Singh.
Also read: Elon Musk's Son Doesn't Want to Have Relationship with His Father Anymore, Files Court Application
According to hakimthe man was found guilty of impersonation, fraud, and conspiracy for which he was sentenced to seven years in prison.
His true identity is Dayanand Gosain. He is from a village in the Jamui district about 100 kilometers from the house he "adopted".
Many things were unclear about Gosain before he entered the Singh family.
His official documents show different birth dates. For example, on records at high school, he was recorded as being born in January 1966.
While on his KTP he was born in February 1960. It is different with his voter identity card, where he was recorded as being born in 1965.
Meanwhile, in the local government database in 2009 to get the basic food rations, his age was listed as 45 years old, which means he was born in 1964.
Whereas according to his real family, Gosain was "about 62 years old", calculated based on his birth date on the national card.
Also read: Nobel Peace Prize Winner Russian Journalist Sells IDR 1.5 Trillion Medal to Help Ukrainian Children
There are several things that can be confirmed by investigators, one of which is that Gosain is the youngest child of a farmer in Jamui who has four children.
He could sing and had trouble finding work, so he left home in 1981.
Kumar, a senior police officer in Jamui, said that Gosain once married young, but was later abandoned by his wife.
"Many people know in his native village that Gosain lives with the landlord's family in Nalanda," said Hakim Manvendra Mishra.
The possession of the Singh family property
Singh married Gosain to a woman from his own caste, one year after bringing him home.
Gosain later had two sons and three daughters. After Singh's death, he inherited half of the nearly century-old two-story house in the Murgawan region.
The other half of the house, bordered by a low wall, is owned by another heir to the Singh family.
Also read: Viral Stories of Children Cry, Exams Get 6 A's but Parents are Disappointed
The house faced a large water tank, surrounded by mango and guava trees, and fenced with brick walls and an unpainted iron gate. The air around him was stuffy.
The house was once occupied by three generations, so the 16 rooms in it are full of life. But now, it looked silent and eerie. The yard is unkempt and the grain mill looks aging in one corner.
Gosain's eldest son, Gautam Kumar, said that his father used to stay at home and manage around 30 hectares of farmland. The land produces rice, wheat and beans, most of which is grown by contract workers.
According to Kumar, the family never discussed the "impersonation case" with his father.
"He is our father. If grandfather accepted him as a son, why would we question that? How could you not believe in your father?" he asked.
"Now after all these years, our lives and identities are in limbo because our father's identity was taken. We live in anxiety."
Also read: Cases of Sexual Harassment of Children 50 Years Ago Reopened, Former Priest Becomes Defendant
In court, Gosain was once asked by Judge Mishra about where he lived and with whom he had lived during the four years he disappeared.
Gosain avoided answering. He told the judge that he was staying with the holy man in his hostel in Gorakhpur, a city in Uttar Pradesh state. But he could not present witnesses to support the claim.
Gosain also told the judge that he never admitted to being the prodigal son.
He said Singh just "accepted me as his son and took me home. I didn't deceive anyone by impersonating me. I am Kanhaiya," he said.
photo" data-photolink="http://www.kompas.com/global/image/2022/07/06/220000670/pria-ini-menyamar-sebagai-anak-yang-hilang-dari-tuan-tanah-kaya-kuasai?page=3" style="max-width: 100%;width:750px">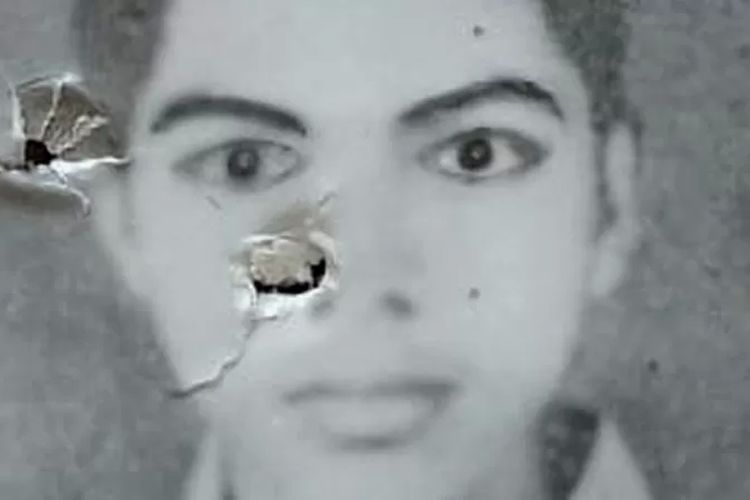 In the only black and white studio shot, Kanhaiya Singh appears sporting a neatly parted hair, wearing a light-colored shirt and looking at the camera.
"murder" identity
Ironically, Kanhaiya actually seems to have been forgotten in Murhawan, a deserted village of 1,500 people, the majority being upper-caste Hindus.
Gopal Singh, a senior lawyer at the Supreme Court and a relative, recalls Kanhaiya as a "shy and friendly" child.
"When that man appeared four years later, he looked nothing like Kanhaiya at all, but his father insisted that the man was his missing son. So what can we do?"
Also read: US Authorizes First Covid-19 Vaccine for Infants and Children Under 5 Years Old
Kameshwar Singh was an influential landlord who is estimated to own more than 60 hectares of land. He died in 1991.
For nearly four decades, he was elected leader of the village council. His relatives work as lawyers at the Supreme Court to members of parliament.
Singh has seven daughters and one son from his two marriages. Kanhaiya is the youngest, favorite child and heir. Interestingly, Singh never came to court to defend Gosain.
"I have informed the villagers that if we find the man (Gosain) is not my son, we will return him," Singh told police.
The case has been heard by at least a dozen judges over four decades. Until finally, the court had only held a trial for 44 days since February 2022 and read out its decision in early April.
Judge Mishra finds Gosain guilty. Last June. A higher court upheld the verdict and sentenced Gosain to seven years in prison.
According to the court, the seven witnesses who litigated Gosain could not be trusted.
Also read: Russian spy agency tries to infiltrate war crimes trial, disguised as an intern
The court drama climaxed with the defense showing a death certificate in Dayanand Gosain's name.
However, the data contained in the certificate is inconsistent. The certificate was issued in May 2014, but stated that Gosain died in January 1982.
A police officer, Chittaranjan Kumar, said he did not find any record of Gosain's death after checking the data in the area, and stated that the certificate was "obviously fake".
The court once asked Gosain's witnesses why the death certificate was issued 32 years after death. They also denied that it was a forgery.
"To prove himself to be Kanhaiya, Gosain killed himself," said Judge Mishra.
The evidence substantiating Gosain's lies was his refusal to provide a DNA sample. Even though the request for DNA samples was first submitted by the prosecution in 2014.
Also read: UNICEF: Ukrainian children should not be adopted in Russia
For eight years he held himself back. It was only last February that he submitted a written refusal to provide the sample.
"No other evidence is needed now," the court said. "The defendant knew that a DNA test would reveal his false claim."
"The burden of proof lies with the defendant to prove his identity," the judge added.
photo" data-photolink="http://www.kompas.com/global/image/2022/07/06/220000670/pria-ini-menyamar-sebagai-anak-yang-hilang-dari-tuan-tanah-kaya-kuasai?page=4" style="max-width: 100%;width:750px">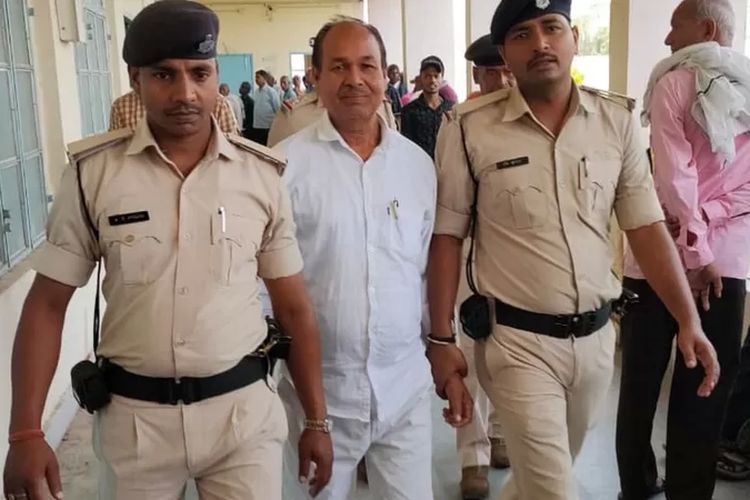 Dayanand Gosain was found guilty of impersonation, lying and conspiracy.
Get updates news of choice and breaking news every day from Kompas.com. Let's join the Telegram group "Kompas.com News Update", how to click the link https://t.me/kompascomupdate, then join. You must first install the Telegram application on your cellphone.