When it comes to money and eccentricities, New York tops the list, this time mentioning the most incredible and extremely expensive mansions.
Who pays millions of dollars for a house? The most extravagant mansions in New York, are generally properties that are part of the celebrities and billionaires who pay astronomical prices for them.
The 10 most extravagant mansions in New York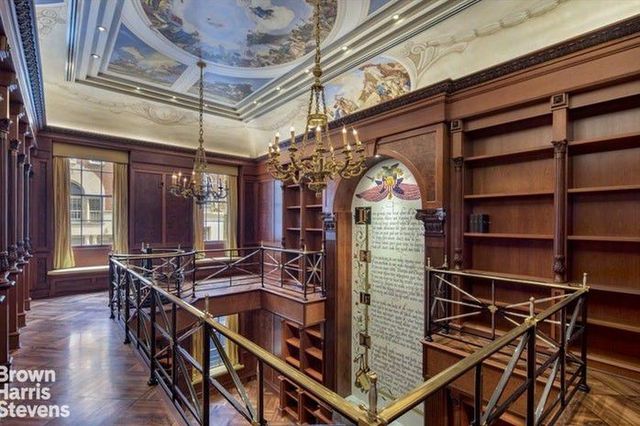 10. Mansión del Upper East Side
At 12 E 69th St. New York, NY 10021 is this property for which a staggering $ 114 million was once asked. The mansion belongs to billionaire Vincent Viola, best known for owning the Florida Panthers; bought this townhome in 2005 for a comparatively modest $ 20 million.
The 19-room mansion was designed by William Bosworth, the Gilded Age architect who designed the Rockfeller Estate, Kykuit. Viola's additions include a heated saltwater pool, a theater with red velvet seating, and a Versailles-inspired dining room.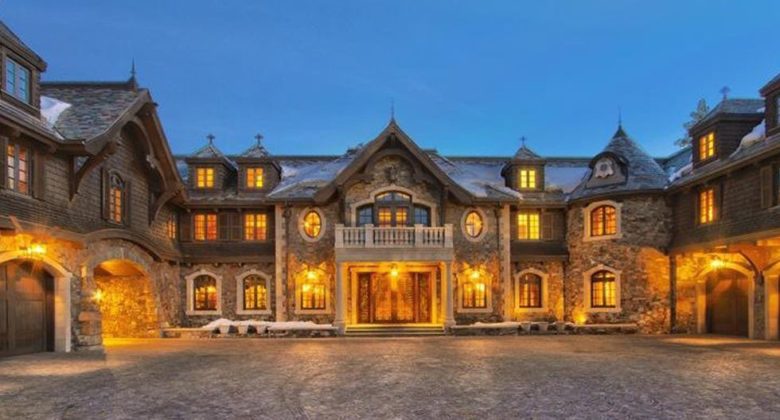 9. Mega property the Hilfiger
New York is definitely no stranger to luxurious mansions, a sample of this is the mansion that was the controversial designer, Tommy Hilfiger, It is located in the Plaza Hotel in New York.
This fabulous penthouse is known as Round Hill, its owner acquired it for $ 50 million and years later it was renovated for $ 20 million and then sold for $ 80 million euros.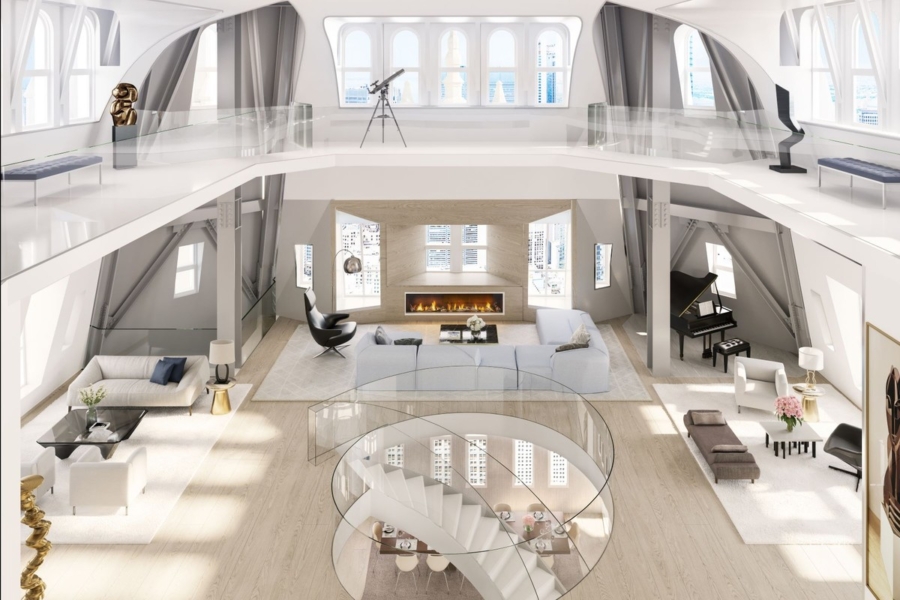 8. The 'pinnacle' of the Woolworth Building
This extraordinary property dubbed "the pinnacle" hit the market in 2017 for $ 110 million; it has since received a price cut to $ 79 million. Alchemy had to do extensive work before making it habitable; this included obtaining permission from the Historic Monuments Preservation Commission to add more windows and replace 3,500 damaged terracotta pieces on the façade.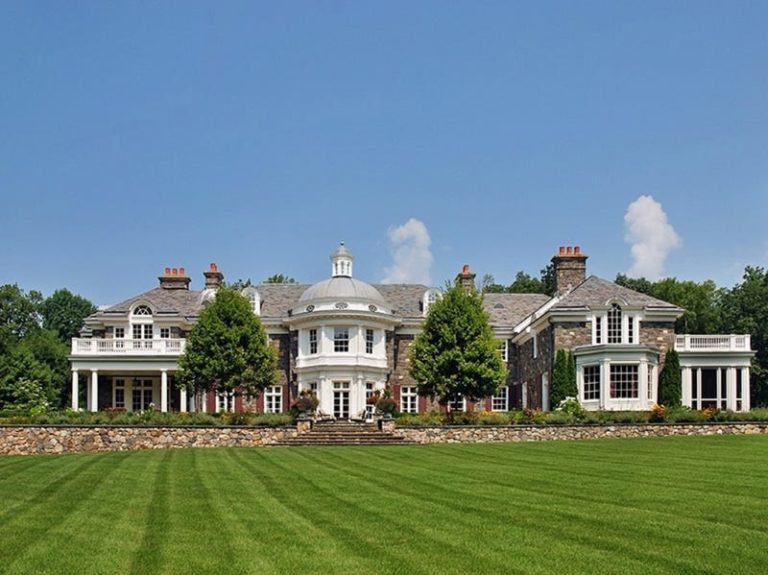 7.The Rosewood Mansion
The 20,000-square-foot mansion has extensive parkland, an outdoor tennis court, a lake, landscaped gardens, an indoor basketball court, and a cabana with a pool, worth over $ 20 million.
Read also: Would you like to live in New York? This Is The Complete Guide To Successfully Moving To The Big Apple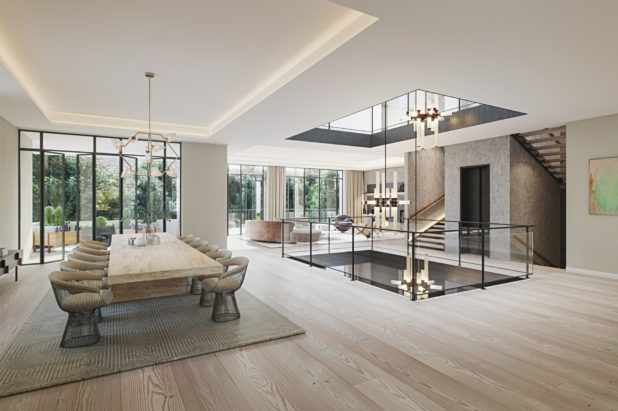 6. Mega mansion at 134 Charles Street
The mega-mansion plans have been designed by Leroy Street Studio and the owner hired landscape architect Edmund Hollander to create new green space plans for the house. A Bespoke Real Estate spokesperson said the price increase to $ 80 million is due to the fact that the previous listings did not include the formalized megamansion plans.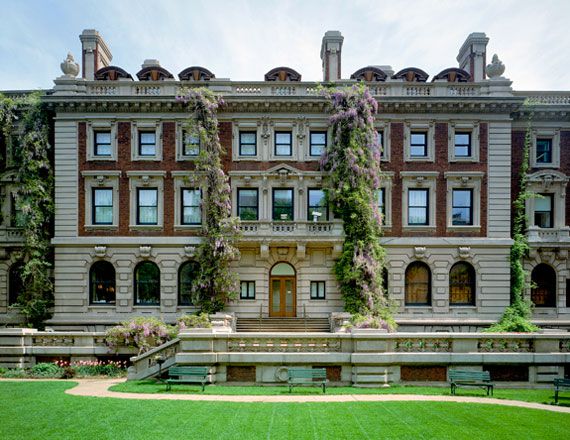 5. Carnegie Mansion
Andrew Carnegie, lived in the second largest mansion in Manhattan, built in 1903. The property has been listed as a National Historic Landmark on the National Register of Historic Places since November 13, 1966. Looking at it, it seems impossible to believe that Carnegie he supposedly asked that the mansion be "the most modest, simple and spacious house in New York," which seems ridiculous when you look at the beautiful Georgian facade.
The building now houses the National Museum of Design, part of the Smithsonian family of museums, currently undergoing renovation.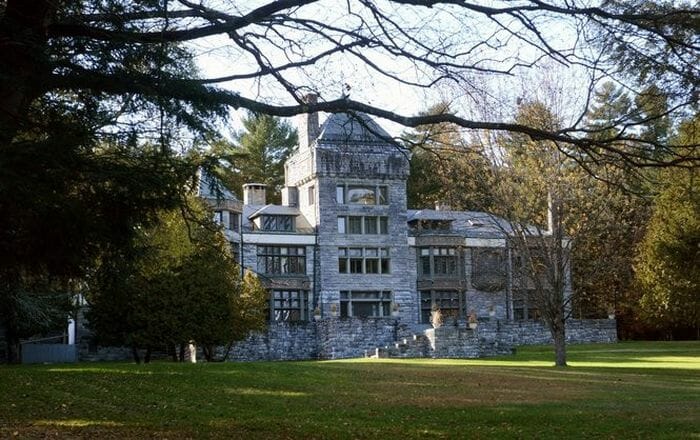 4 stone mansion
This incredible stone and wood house of the Queen Anne Revival is an active writer's colony and, although not technically open to the public, the famous Yaddo Gardens, which surround the estate, are visited by thousands each year;
This property has 3 stories, 55 rooms with a tower roof spanning almost 50,000 square feet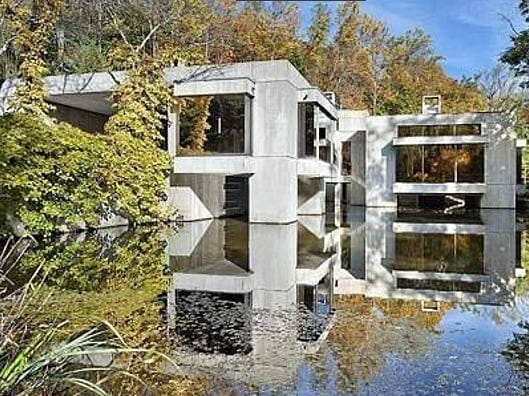 3. Property in Bendford Hills
This modernist mansion features $ 27 million worth of Japanese and French gardens, a private koi-filled lake, extensive walking trails, a hot tub, pool, billiards room, and private cabanas with a gym.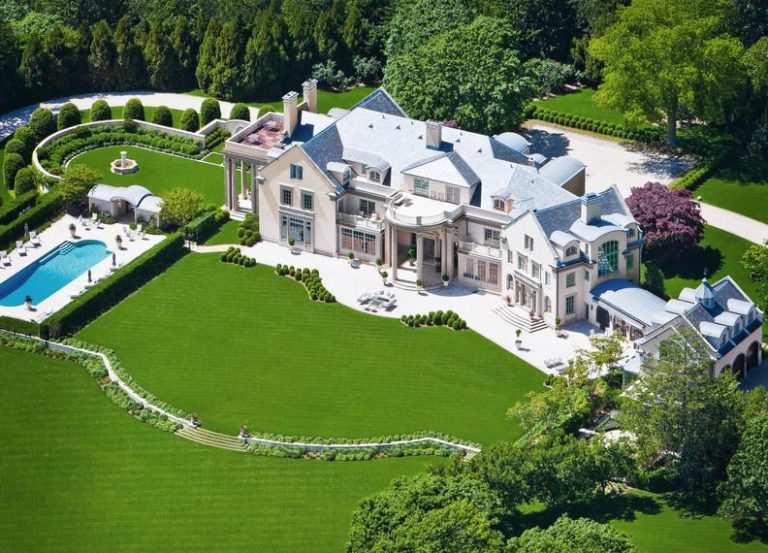 2. Property in the Hamptons
The house, although it was completely restored by famous designers and architects, still retains its 20th century style. Its value exceeds $ 69 million euros, it has a total of 2,043 square meters, plus a house for the guests and another for the guard.
1. The Carolwood Estate
This mega property is valued at more than $ 90 million euros, it belonged to Walt Disney, it has 3 bars, a library, a golf course, 2 security rooms, a gym and a movie theater.