Norilsk
–
This city is far from everywhere, the atmosphere is gray and contains poison. Maybe you haven't heard, this is Norilsk the darkest city in the world.
Norilsk so the northernmost city in the world still falls within the area Russia. Secluded and very hard to reach, this city really doesn't look like a getaway.
Reported from Australian News, Norilsk dubbed as the saddest city on earth. But the city is home to 170,000 residents.
Yes, although it is often made fun of, this city still has residents. There is even a long history of why Norilsk could be like this.
It is located 400 kilometers in the Arctic/Arctic circle. Therefore, the City of Norilsk was often in the dark.
City of Norilsk, Russia Photo: (AFP/Getty Images/BBC)
In the city of Norilsk, winter lasts nine months. And during the polar night, the sun does not rise for two months
Not gloomy enough yet? Let's go back to the early 20th century, when geologists discovered deposits rich in nickel, copper and cobalt at the foot of the Putorana Mountains. This makes Norilsk the largest nickel-copper-palladium center on earth.
In 1936 the Soviet Union began to build a large extraction complex with 500 thousand forced laborers. For 20 years, they worked on the Arctic ice sheet.
Due to the extreme weather, the workers began to get sick and died. It was recorded that 18,000 workers died in horrific conditions.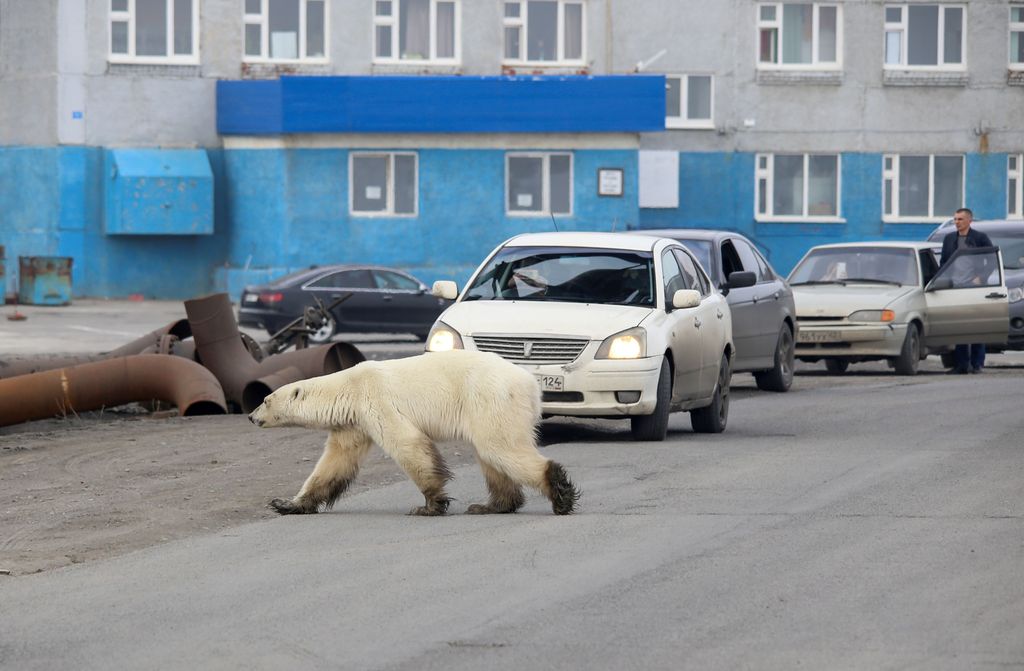 Seekor beruang masuk ke Kota Norilsk Photo: REUTERS/Irina Yarinskaya/Zapolyarnaya Pravda
This mining town began to be overgrown with nickel factories. Every year, the nickel factory there emits two million tons of toxic gases, such as sulfur dioxide, nitrogen oxides, carbon, phenol into the air.
As a result, Nolisk is often hit by acid rain which kills trees and their inhabitants. The rivers in this city are also affected.
In 2016, the Daldykan River turned blood red because it was mixed with factory waste. This phenomenon was repeated on 3 June 2020, the Ambarnaya River outside Norilsk also turned blood red due to a massive diesel fuel spill caused by a subsidiary of Norilsk Nickel.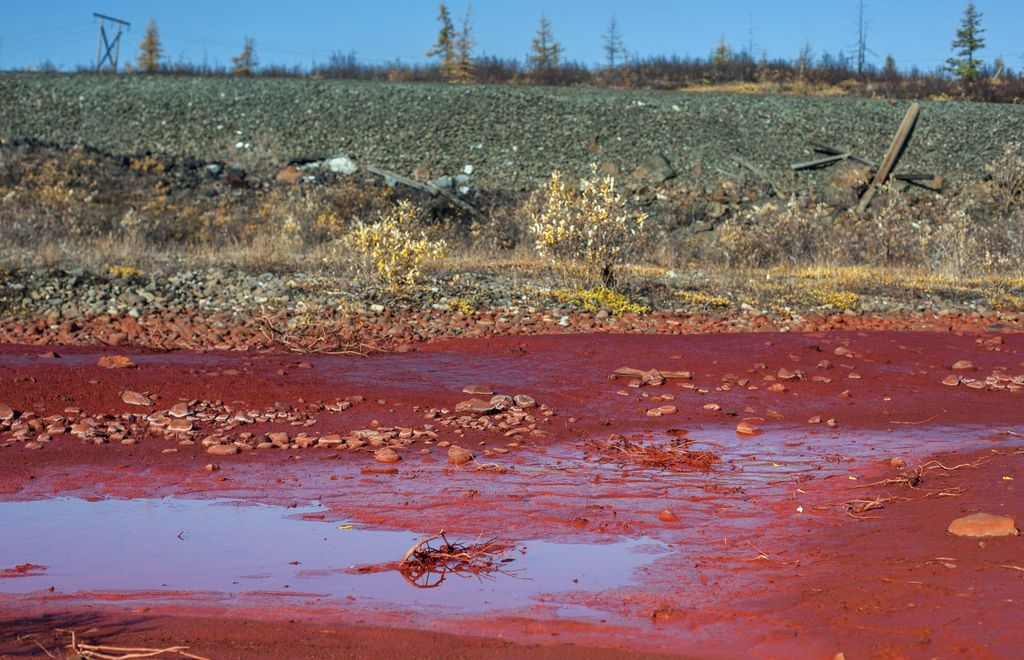 'River of blood' in the city of Norilsk, Russia Photo: (AFP/Getty Images/BBC)
"In winter, snow is also red. On the one hand, it is beautiful, but on the other hand it is chemical," says former factory worker Evgeny Belikov.
According to research, the life expectancy of a worker in Norilsk is only 59 years. The rate of cancer and blood diseases in children is more than twice as high as 44 percent higher than any other city in Russia.
So why would anyone want to live there?
The answer is because the salaries of workers at Norilsk Nicker are quite fantastic. In a month the workers are paid USD 1,400 or around Rp. 20 million. This salary is higher than all factories in Russia.
The company is owned by Putin's ally, Vladimir Potanin and one of the former investors is oligarch Roman Abramovich. The company says it is trying to reduce pollution levels, and in 2017, announced a $25 billion investment in a major new development program.
This ambitious plan aims to reduce sulfur dioxide emissions in and around Norilsk by 75 percent by 2023. But the pandemic and Russia's invasion of Ukraine have made the program's targets unclear.
Watch Videos "Missile Attack Hits Ukrainian Apartment, Zelensky: Terror is Deliberate!"
[Gambas:Video 20detik]
(bnl/wsw)