Jakarta –
Jia Yueting (YT) has a very high target through LeEco, as a new player he doesn't hesitate to challenge big companies like Apple and Tesla. But what power, LeEco failed and YT had become a fugitive.
LeEco was first established in 2011 (LeTV has been around since 2004), its business lines are wide. Starting from making cellphones, electric cars, to video streaming services. This business (at first) was fairly successful, even LeEco was predicted to be the Netflix of China.
Success in the streaming business, LeEco also penetrated a wider business. But in 2016, LeEco was gasping for air because it ran out of money. In fact, LeEco had held a big event in San Francisco, United States in October 2016.
LeEco's big event at Palace Fine Art, San Francisco, USA Photo: detikINET/Anggoro Suryo Jati
At the event, Le Eco released a number of products, including the Le Pro 3 Android phone and showcased the LeSee Pro, the autonomous car featured in the Transformers film The Last Knight.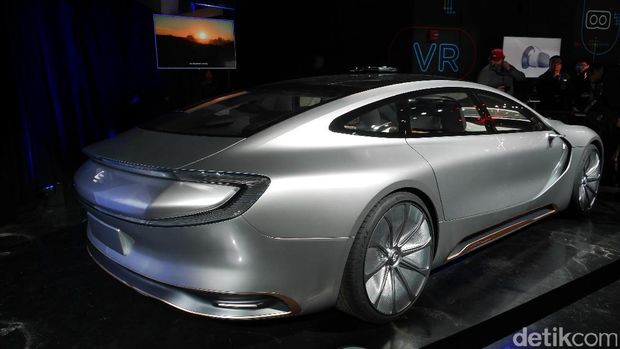 LeSee Pro, Driverless Electric Car from LeEco Photo: detikINET/Anggoro Suryo Jati
Unfortunately, less than a month after the event was held, LeEco began to falter. They are in arrears on their debt payments of NTD 4.25 billion, but YT has yet to admit that LeEco's condition has deteriorated.
He also took a number of steps, such as cutting his basic salary to USD 0.15 and starting to lay off LeEco employees. However, YT was later blacklisted by a Chinese court because he was deemed unable to pay his debts.
In May 2017 YT resigned from the position of CEO, although he still held the position of chairman. Then he finally admitted to the shareholders that LeEco was having worse financial problems than expected.
LeEco was then chased by the Chinese government because of its mounting debt, and YT moved to America and became a fugitive. However, YT argued that his move to the US was to manage Faraday Future, an electric car startup that he founded.
The bad luck hasn't stopped. In 2019, Jia filed for Chapter 11 bankruptcy in the US. Jia said that he had paid debts worth USD 3 billion, but there was still USD 2 billion left.
Chapter 11 bankruptcy means that Jia's assets and shares are arranged to pay off her debts. However, at that time Jia was still optimistic that he could rise. He even plans to return to China to develop Faraday Future.
Watch Videos "Apple Reportedly Gets Hollywood Director to Create AR/VR Headset Content"
[Gambas:Video 20detik]

(asj/asj)