Sunday night's duel of the 14th round of the French Football League between Lyon and Marseille was interrupted only five minutes after its start.

Truth,
TASR

22.11.2021 06:02
Photo: TASR/AP, Laurent Cipriani

Dimitri Payet is lying on the lawn after hitting the bottle.

The captain of the guests, Dimitri Payet, was hit by a bottle of water thrown from the stands before the corner kick.
Payeta had to be treated directly on the lawn and the referee sent both teams to the cabins. After a two-hour break, the duel ended prematurely, although an hour before the stadium announcer announced that the match would continue. However, there were only home players on the lawn.
"People will see it," he pointed to the scenes of the hit of the weekend program of the French league of the legendary Thierry Henry.
"Here again we have a match that was interrupted by idiots. I do not want the English, Spaniards and Italians from the French league to see this.
In England, people are banned from entering the stadium for life. Not a month or two – lifetime, "the French-speaking representative of France was angry with Amazon Prime during the interruption.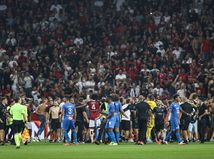 Read more Messi, where did you come from? The star of Marseille was hit by a bottle, after the reaction there was hell
According to the AFP agency, the police identified and arrested the fan who hit Payet.
The same player has already been hit by a bottle this season in August during a match in Nice. The match ended prematurely at that time and was played later on neutral ground.
The incidents were also marked by the September Lens – Lille match or meetings in Montpellier, Angers, Marseille, or St. Etienne.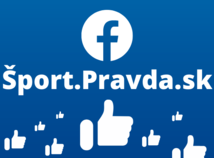 We pay attention News, discussions, comments … Join us and follow our FB page Šport.Pravda.sk
.